The power of our local experts
The dedicated professionals in our global family tell us that they wouldn't be able to do their life-saving work without you. CAFOD Director Christine Allen introduces three of these local experts, who work tirelessly throughout the year to bring about long-term change.
Last September I was at the UN climate summit in New York, speaking at an event exploring the role of faith organisations in delivering the Sustainable Development Goals. I emphasised what a unique place we are in when it comes to helping the world's poorest people as a Church.
CAFOD is part of one of the largest aid networks in the world. With a local presence in 165 countries, our global family is full of people with local expertise. They have a long-term relationship with the communities they are serving.
We sometimes think of charity being done by well-meaning amateurs. But we help people to thrive by working with highly-skilled experts, who have unparalleled access to the people they are helping.
Reaching vulnerable people in the most remote places
This Lent, you can meet some of the local experts we have the privilege to work with: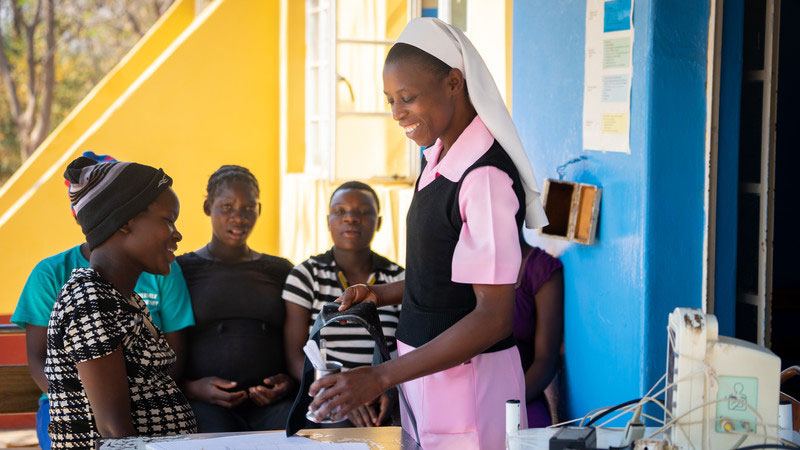 Sister Consilia, from Zimbabwe, is driven by her faith. She is also a trained pharmacist who saves babies' lives every day.
Farida in Bangladesh has worked for years as a disability rights activist. She understands the issues she campaigns on, because she has been living with a disability since the age of two.
And Nora, a headteacher living in Hebron, in the West Bank, puts her own safety on the line every day to make sure the children in her school can learn.
When disaster strikes, local experts from our Church network are already there – living and working among the people who have lost everything. They are known, they are trusted, and they can get help to people, fast.