Ash Wednesday: a time to make a new start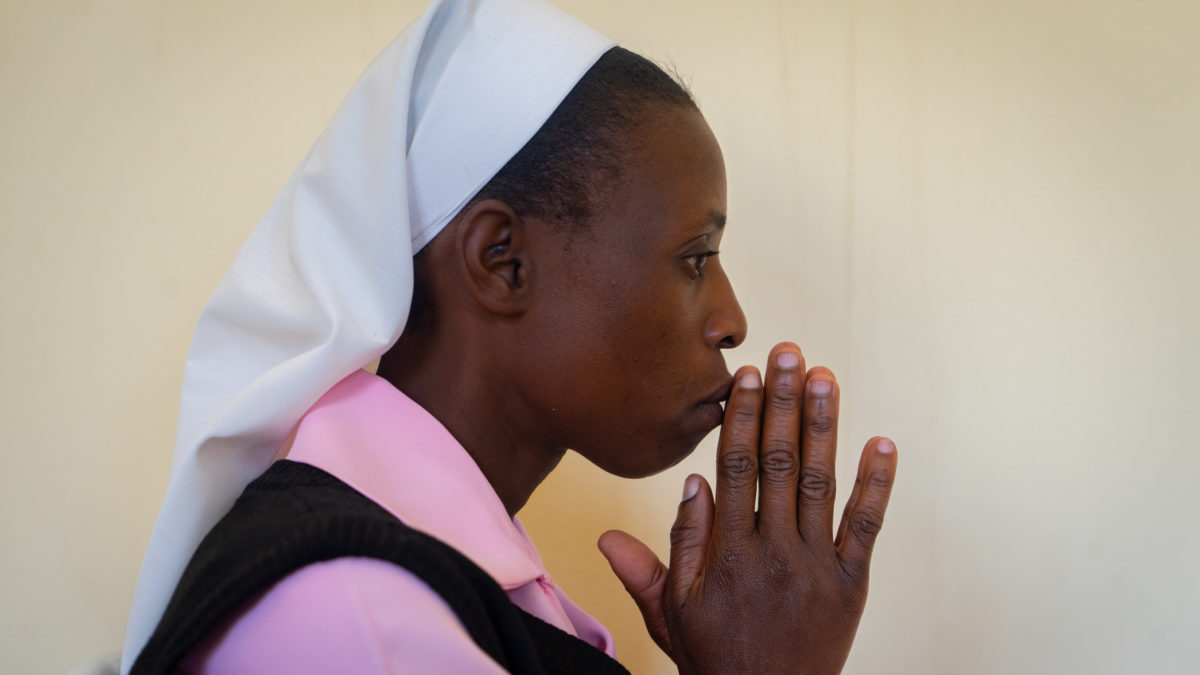 In this reflection, taken from our Lent calendar for Ash Wednesday, Kathleen from our Theology team considers the opportunity that Lent offers us to make a new start.
Ash Wednesday, 26 February, is the first day of Lent. It's an opportunity to take stock of our lives and make a new start.
'Now, now' – it is the Lord who speaks – 'come back to me with all your heart, fasting, weeping, mourning.'

Joel 2:12
It is time to give ourselves to God in prayer, to go without to remind ourselves of what is truly important, and to share with others who are in need.
The Ash Wednesday gospel (Matthew 6:1-6, 16-18) warns us against trumpeting our good intentions. God sees all that we do, and we don't need to seek glory from others. We don't have to announce how much we donate, or what we are giving up, but we are called to make a change
This Lenten season, what changes will you make? Will your prayer life change? Will you give something up? How will you share what you have with others?
In our Lenten observance, we renew our relationships with God and with each other – especially with our sisters and brothers who are living in poverty.
"My energy comes from God"
Sister Consilia Munkuli is one of the experts in our global Church network. She works at Mtora Mission Hospital in Zimbabwe as a pharmacist. As a religious sister, she is of course well aware of the importance of prayer: it is what makes her job possible.
"My energy comes from God the creator. God gives me the energy to do all my work with love and joy for the patients. When we nurse them, when we dispense the medicines, the patients should feel that he, Christ, is here, that Christ is present.
"As a congregation, our mission is to work with the poorest. I enjoy being with patients – dispensing tablets and working with them, giving them the love and care they need."
A Lenten commitment
So, let's commit to make time this Lent for prayer, fasting and almsgiving in solidarity with Sister Consilia and the other experts in our global network who daily serve the world's poorest communities.
Please eat a simple meal on Family Fast Day. Or give something up throughout Lent and donate the money you save. Pray with us in these weeks for people who are living in poverty.
Get involved in Family Fast Day on Friday 6 March
Ash Wednesday prayer
God of love, rich in justice and mercy, may my Lenten journey of fasting, prayer and almsgiving open my heart to reach out to others with love and joy, recognising that Christ is present. Amen.
Use our Lent calendar of daily prayers and reflections throughout the season