Home heroes provide vital funds for CAFOD's Coronavirus Appeal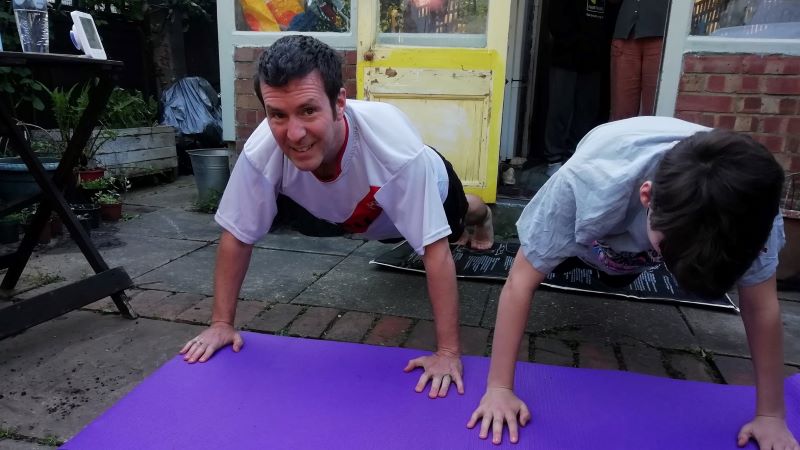 Thousands of people across the UK have been taking part in fun and imaginative '2.6 challenges' to raise vital funds for charities doing invaluable work while the country has been in lockdown.
CAFOD's incredible community of supporters across England and Wales are making our global response to coronavirus possible.
We have been so inspired by the unique fundraising challenges that you have been doing on your own or with your families. Your generosity is helping us reach the most vulnerable people around the world who are at risk from coronavirus.
Together even while apart
People have teamed up virtually or in households amid lockdown restrictions.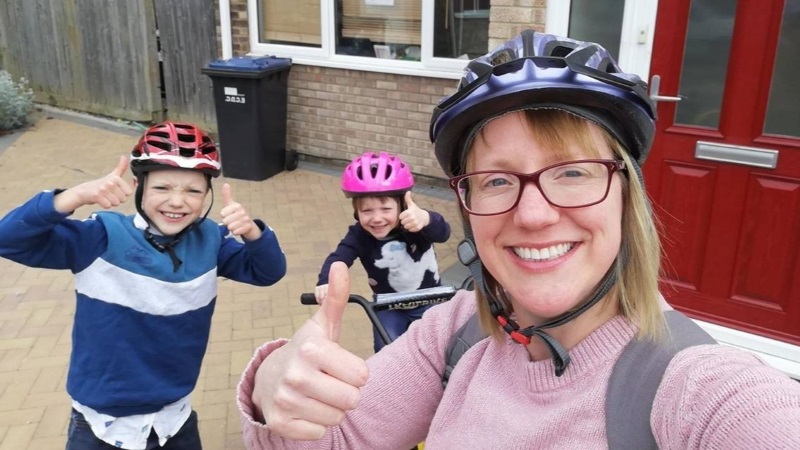 We've seen families like the Creswick clan from Ely, Cambridgeshire, sharing a cycling marathon in East Anglia, youth groups doing relay marathons in Guildford, and one wonderful supporter invited her friends and family to donate to CAFOD for her 70th birthday.
A group of seminarians, forced by the lockdown to return home to the Royal English College in Valladolid, Spain, decided to use this time to reach out to those hit by coronavirus and its impacts. Dispersed to their sending dioceses of Nottingham, Hexham and Newcastle, Birmingham and Lancaster, and Clogher in Ireland, they organised a virtual relay walk for the 2.6 Challenge. Between them they raised over £3,000 for CAFOD's coronavirus appeal – thank you Gregory and friends!
Heroes of all sizes
Some of our smallest participants – Ben, 5, and Pippa, 3 – joined in the 2.6 Challenge alongside their dad's running challenge. Ben ran up and down the garden 26 times and Pippa bounced on her trampoline 26 times. They raised £370 – pretty amazing, especially when it's over a hundred times your age!
And then there was little Tommy, who's been learning to ride his bike with the goal of covering 2.6 miles.
Doing what you love
We had some creative thinking from Kezia and Hugh who decided to dance their way through lockdown! Sharing dance videos every day, they've raised over £175 so far and, as Kezia says, found a way to "bring some joy, fun and laughter in the midst of all this chaos…all whilst raising money for CAFOD, a charity close to both of our hearts."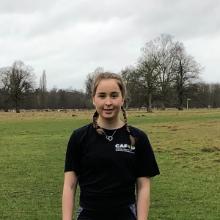 Molly Carter, 19, who would've been running the London Marathon for CAFOD, completed 26 minutes each of sit-ups, burpees and star jumps instead, before doing 26 pull-ups and a 2.6-mile run.
International health service
Marie Pennell is running a half marathon – on her own – for CAFOD. She's halfway to her target and says her inspiration is her work as an NHS nurse:
"I am fortunate to work for the NHS and have seen the NHS working at its best at this difficult time. The areas where CAFOD works are not so fortunate and their weak healthcare systems are overwhelmed. Here in the UK we have received amazing support from the public and I am prompted to do my bit."
Face your fears!
But it's not all physical challenges! Sarah Barber in Brentwood diocese hates green veg of any kind. She took on the challenge to eat her least favourite food every day for 26 days, and her friends and family were so thrilled that they sponsored her to the tune of over £1,000.
Make lockdown your football pitch
Daniel Roper, 13, is already no stranger to fundraising after his press-ups triumph for CAFOD with dad Neil (pictured at the top of this page!).
He's now embarking on a video game marathon – without breaking a sweat!
"I love playing FIFA, and I also want to fight poverty. As we are all stuck indoors, I wanted to use my gaming to help others," says Daniel.
Help Daniel reach his fundraising goal
Your support funds life-changing work
The coronavirus pandemic has caused thousands of fundraising events to be cancelled, including the London Marathon that was scheduled for 26 April – which is how the idea for 2.6-themed challenges came about.
"We were overwhelmed by the response from our supporters", said Jo Kitterick, CAFOD's Head of Fundraising. "Young, old, collectively and individually – people came out to show that we really are one family that care massively for each other, especially during these challenging and difficult times."
"The generosity of people around the country during this time has been really amazing – so we want to say a massive thank you."
Be our summer heroes
Coronavirus is threatening communities with weak healthcare systems around the world. We're making this summer a Summer of Hope, reaching out to our global family with faith and love.
What could you do to join our fundraising heroes and spread some joy and fun among your friends and family?