Creating a hopeful summer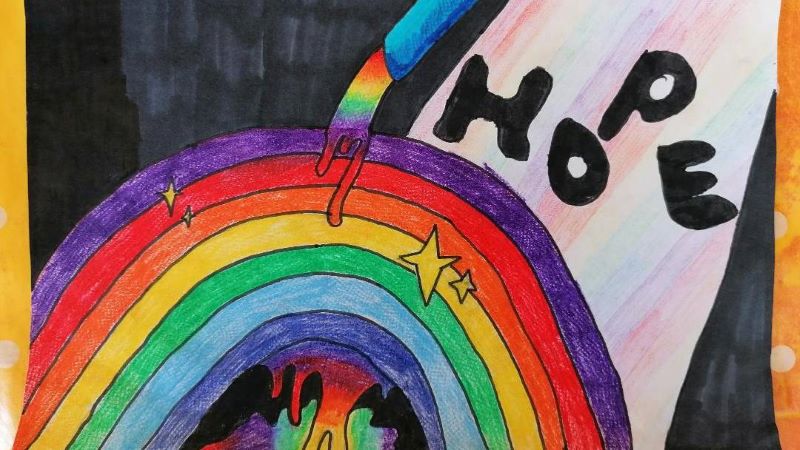 CAFOD's Summer of Hope has inspired children and young people, and their families, to recreate the events they missed this summer, to have fun and to raise funds for our Coronavirus Appeal. Kathleen O'Brien describes how the Education team are taking the insights we gained during lockdown into the new academic year.
As silence fell over our Education team's desk area in March, we all moved to working from home and had to work out how we could support schools in their new 'normal'. It was a steep learning curve! But, by the time most pupils were studying at home, we had weekly-themed home learning resources online.
Of course, most schools remained open to the children of key workers throughout the crisis. Now they are carefully beginning to welcome back many more pupils too, and pastoral care is uppermost in the minds of their dedicated teachers.
They know that many children and young people have been locked down in stressful home situations. Some have seen relatives falling sick or parents losing their jobs, and all have had to cope with the impact of isolation and uncertainty.
Find back to school resources from CAFOD
"All it takes is one good person to restore hope"
We pondered how we could offer support to returning pupils, and offer them time to reflect on their experience, in the light of their faith.
Assemblies are a reliable part of the rhythm of school life – a comfortingly familiar space to listen, reflect and pray with others in the school community.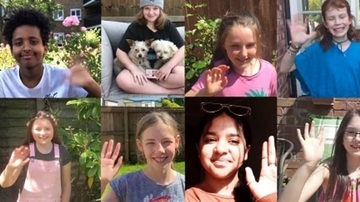 That's why, in June, we held our first ever online national assembly, titled 'Hope in the time of coronavirus'.
We wanted to inspire children and young people with a spirit of hope, reflecting on some of the positives of the last few months – people's kindness and generosity, renewed awareness of the importance of family, friendship and community. We wanted to share stories from our global family as they too live through the pandemic. And we wanted children and young people to feel enabled to take action and make this a summer of hope for our sisters and brothers around the world.
As Pope Francis said: "All it takes is one good person to restore hope."
In the assembly, we invited schools, and families at home, to recreate summer events they would miss because of the pandemic – to have fun while fundraising for our Coronavirus Appeal. It was lovely to see images from around England and Wales of young people watching and praying together in classrooms, and to hear some of their responses.
Adanna, a Year 7 pupil, told us: "I was really inspired by all the ideas of hope as well as the hard work that CAFOD have continued to do all over the world. I just wanted to say a BIG THANK YOU for putting this idea together and for sharing it with us."
Tochi from Brentwood said: "I watched the assembly based on how hope is contagious and about CAFOD. The assembly inspired my family and I to create a little leaflet on HOPE and how to believe in ourselves."
The world we want
Here in the Education team, we hope that many other school communities and their families will have found their hearts lifting this summer while becoming signs of hope, showing their sisters and brothers around the world that no family or community stands alone.
Our next national assembly is on 10 September. Themed around the subject of "The world we want", it will see us inspired by the voices of children and young people as they reflect on the changes of recent months.
Gather together, virtually, and be uplifted by the powerful voices of children and young people who are working together to build a better world.