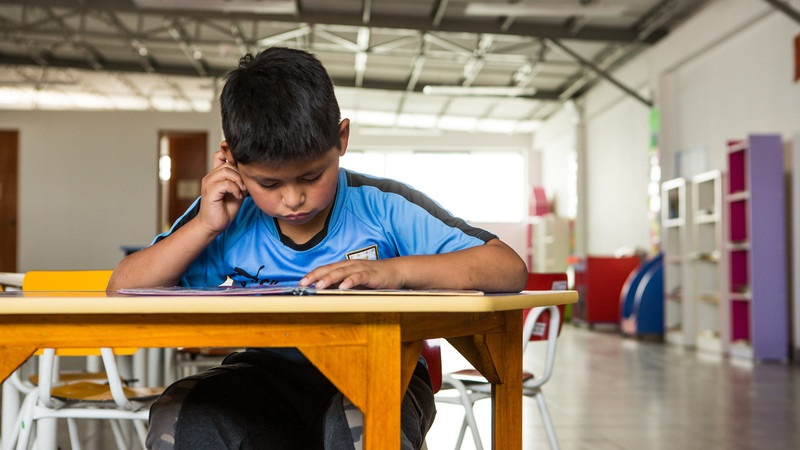 As children and young people prepare to go back to school, Sinead Callaghan, CAFOD's Young Leadership Coordinator, and Susan Kambalu, CAFOD's Secondary Inset Coordinator, take a moment to reflect on what the coronavirus pandemic has taught us about education and what we can look forward to this year.
2020 has been a year like no other. Alongside the ongoing fight against climate change, and working towards a dream of no poverty, we were confronted with Covid-19. School communities became dispersed and learning has happened remotely. So much has happened in our world – young people, who themselves have faced many struggles, challenges and perhaps illness and loss within their own families, will have continued to learn and develop essential skills in different ways during this time
Education is essential to CAFOD's mission. We work with schools, teachers and young people to grow together, learn together and create tangible ways of reaching out to our global neighbours. Young people are essential to the building of a better world. As Nelson Mandela pointed out, "Education is the most powerful weapon which you can use to change the world."
Browse our back to school education resources
Resources for global learning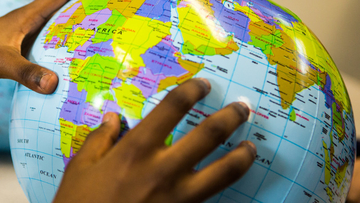 Education is an incredible tool. The subject you love most can be used to build a better world.
Science is essential in the fight against climate change, in finding cures and new vaccines. Languages are essential for creating strong equitable international relationships. The arts are essential in spreading awareness and enabling us to understand different perspectives on key issues.

As Pope Francis pointed out, "one of the greatest joys that any educator can have is to see a student turn into a strong, well-integrated person, a leader, someone prepared to give." Christus Vivit 221.

For some of us, the biggest change to our work during this pandemic has been in relation to teacher training. We have had to cancel face-to-face training and adapt some of our courses to be run online. This is exciting, because we have been learning new skills via Zoom during lockdown!
Our training equips teachers to inspire students with the knowledge, skills and attitudes to be active global citizens and leaders. In particular, we have already been looking at how we are all connected. This will be even more meaningful as we have learned the true value of being able to buy soap and have access to clean water, as well as having a greater appreciation for healthcare provision.
This experience has heightened our awareness of the challenges facing many of those who don't have easy access to these things that until now we have taken for granted. We look forward to many teachers and staff joining us again this year for CPD to help develop global learning in schools.
CPD: Book your space on our online courses
Lydia, a teacher in a Catholic school in Northampton diocese, told us:
"Lockdown has allowed me to realise the importance of community life, particularly in school. We have had to reach out in ways that go far beyond learning, providing families with food parcels, checking in with their wellbeing and continuing to maintain the bonds between school and home.
"I've learned how valuable school is for staff, parents and pupils alike, and how empty my days have often felt without the presence of a lively, busy class. I am relishing the opportunity to return properly in September and cannot wait to get back doing what I love, and helping to give back some stability to many pupils who haven't set foot in school in nearly six months."
The world we want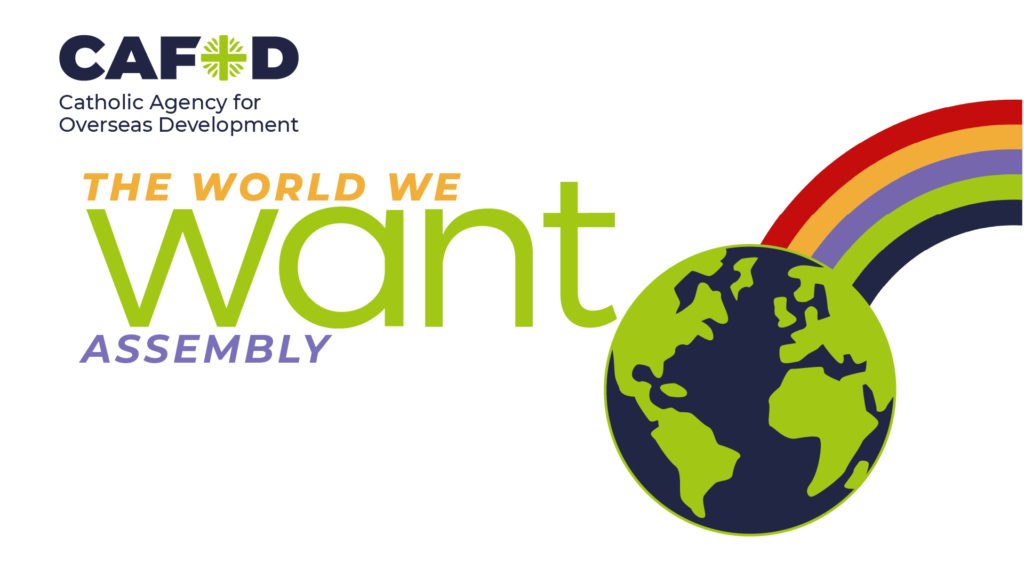 We understand the importance of rebuilding communities, and together to get back to learning and hoping for a better future.
One way we can do this is to gather together nationally, to reflect on the future we want to see, and to pray together. We invite schools to join us on Thursday 10 September for a virtual national assembly and be inspired by the voices of children and young people as they reflect on the changes of recent months. Our assembly will be an opportunity to discover how we can all rise to the challenge of building a fairer and safer world for all, where we care for each other and for the earth.
Join our national assembly – The World We Want
During this time we have begun to see that change is possible, that what we thought was impossible is not – we have permission to think big. We continue to join together for the common good.
We wish the best for all the students and staff in the coming weeks as they adjust to a new way of learning and teaching. As Lydia pointed out "It is going to be a challenge to try and catch up but I know that I can do all things through Christ who strengthens me!"
Explore our range of back to school resources for the new school year