Hope and grief in Nepal one year after the earthquake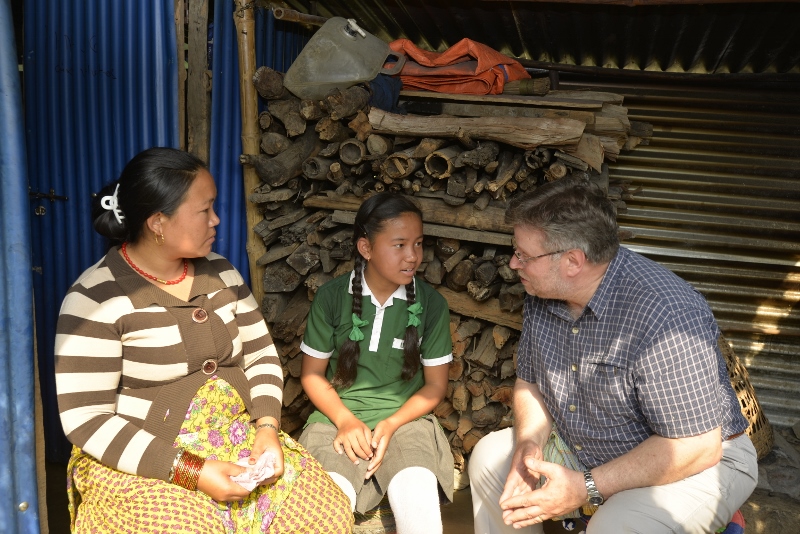 Chris Bain, CAFOD Director, writes about his recent visit to Rasuwa district in Nepal one year on from two devastating earthquakes. Watch a short video of Chris in Nepal and read about some of the families who are rebuilding their lives thanks to donations from CAFOD supporters and the tireless work of our partners.
[youtube https://www.youtube.com/watch?v=Eb54G9klxnw]
Just over a year ago, a devastating 7.8 magnitude earthquake hit Nepal north of Kathmandu. A few weeks later, on 12 May, another 7.3 magnitude earthquake struck in the northeast of the country. Nearly 9,000 people died, thousands more were injured, and 600,000 lost their homes and livelihoods. One year on, I travelled to Nepal to meet the communities that were affected, and see the work that CAFOD through our partners in Nepal have carried out to help people recover from this tragedy. It was my third visit to Nepal and I was saddened to see the impact of the disaster on the beautiful landscape and villages we passed.
Join CAFOD's Emergency Response Team and support our work during emergencies
In Rasuwa, near the border with China, I met Kamala Thalea who lost her young son, two daughters and her mother when the earthquake struck. Kamala's surviving daughter, Asmita aged 13, told me that she survived the earthquake because she was in a wooden section of their home, while her brother, sisters and grandmother were in a section of the house built of stone. Her hip was injured by falling rubble, but still she saved her two-year-old cousin who lay in the debris next door. Kamala was visiting her mother-in-law in a village three hours away, and arrived home the next day to a collapsed home and her lost children.
She said, "My family and old life are gone now, I only have my eldest daughter left with me."
Kamala and Asmita left their home village which had been covered by landslides, travelling to a camp for those made homeless by the earthquake. Their village has been deemed unsafe for inhabitants by the Nepalese government due to the severe structural damage from the earthquake and the threat of landslides. They lived outdoors under tarpaulin until CAFOD's partners provided them with a sturdy shelter in a nearby resettlement area.
When I asked them if they wished to return to their village, Kamala said, "No, we will stay here. There are too many memories there."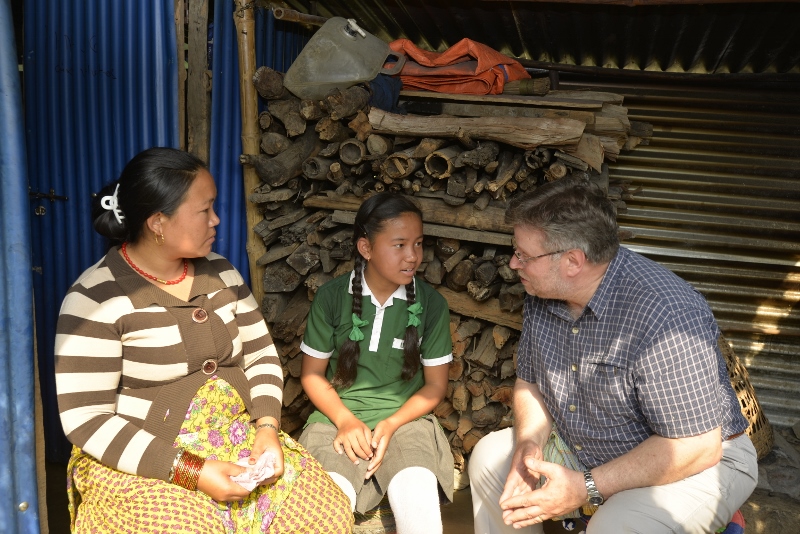 Rebuilding lives
Kamala and Asmita live in a one-room shelter in the resettlement camp and have plentiful access to fresh water, thanks to the water systems installed by CAFOD's partners. Asmita attends school and told me she wishes to become a doctor. Kamala has been given seeds and shown how to plant vegetables that will grow in the lower altitude where they now live – her tomatoes and spinach will supplement their basic meals.
Thanks to the generosity of the Catholic community in England and Wales, £3.8m was raised for our Nepal Earthquake Appeal. The earthquake was the worst disaster in living memory in Nepal, indeed, people told us that they knew an earthquake might come but had not prepared adequately because they had not experienced one before. When it hit, our Church partners were on the front line of the emergency response immediately after the earthquake.
Read more about what CAFOD are doing in Nepal
Working in partnership
Our partner Caritas Nepal has been working in Nepal for 25 years with the sole Catholic diocese (apostolic vicariate) based in Kathmandu. They rapidly supported local communities across 17 districts by providing them with immediate aid relief. One year on, now they are providing longer term recovery support, such as shelter, clean water, and jobs training. Because they understand the different cultures and lifestyles of their communities, the aid they provide meets the specific needs of the many different communities in Nepal. Working in partnership, we believe, is the most efficient way of responding to a major humanitarian crisis. Our church partners will still be there when other aid agencies have gone, giving holistic support to communities as they recover their lives.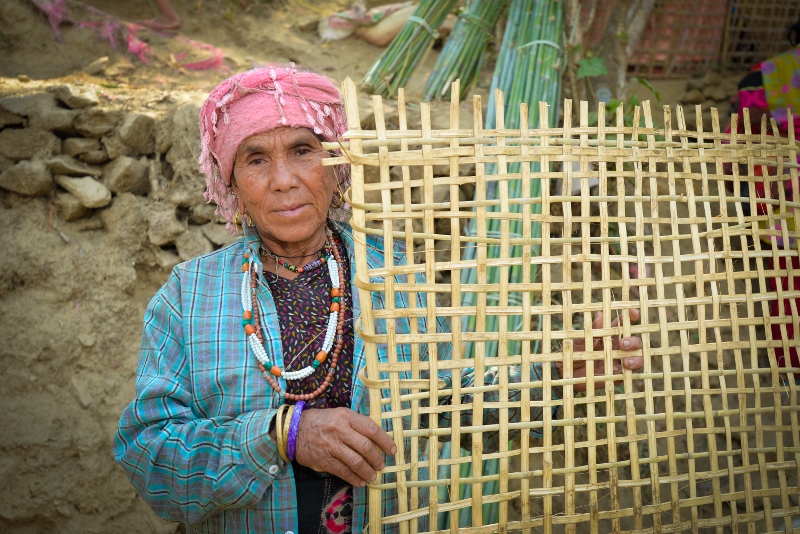 The progress made has not been without challenges. Our partners are working with some of the poorest communities in hard to reach areas, and a series of setbacks, including delays during the monsoon season, a border closure with India leading to a crippling fuel crisis, and a protracted response from the government's National Rehabilitation Authority has frustrated development. But I was moved to see so many communities whose needs like shelter, fresh water, food and training for jobs in their new environments were being met.
Although the Catholic community in Nepal is small, the services provided to the Nepalese people from our church partners punches well above its weight. The people I met were grateful for the ongoing generosity and compassion of the Catholic community in England and Wales. Please keep them in your prayers as they seek to create new lives and recover from this tragic event.