Young people lead the way to a hopeful summer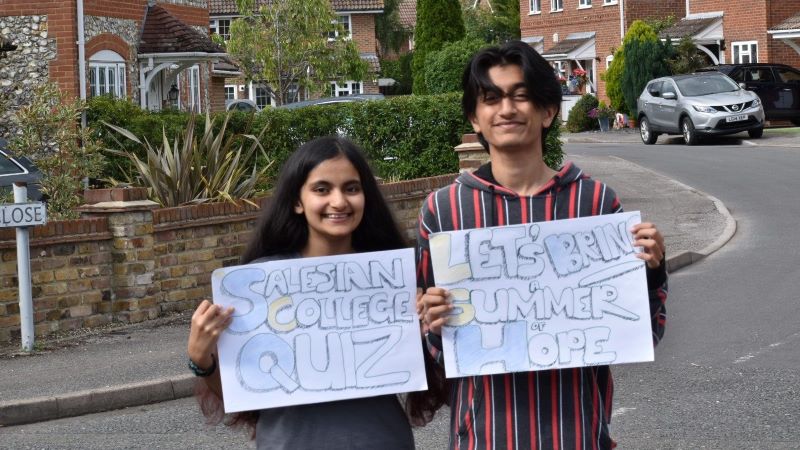 The enthusiasm and passion of CAFOD's Young Leaders is inspiring, not just to their peers, but also to their wider communities. Despite all of the challenges this year they stepped up to the challenge of making this a summer of hope. Sinead Callaghan, CAFOD's Young Leadership Co-ordinator, reveals what they've been doing.
This year I have had the privilege of working with a group of incredible young people, training them to become leaders for global justice.
In a normal year, these young people would be tasked to lead their school communities in standing up for a better world through campaigning, fundraising and raising awareness. But things are different. Alongside the usual challenges of poverty, injustice and climate change, the world is facing a deadly pandemic.
This year's Young Leaders were unable to meet for their final day of training or to celebrate their amazing achievements. And yet, despite all these challenges, our young people stepped up and continued to inspire, to lead and to act – by taking part in our Summer of Hope.
Young people rising to the challenge
In Christus Vivit, Pope Francis urges young people to: "aim higher, to take on the world, to accept challenges and to offer the best of themselves to the building of something better."
This is exactly what I have seen young people doing across the UK this summer. We invited everyone to take part in our Summer of Hope and to fundraise for CAFOD's Coronavirus Appeal, ensuring that clean water and food are able to reach those who need them most. Young Leaders, schools and youth groups all stepped up to the challenge.
Young Leaders at Salesian College in Farnborough organised online quizzes for their school community. They raised over £600 on their Summer of Hope JustGiving page.
Joseph, a student from Salesian College, explained that being a Young Leader is: "a good way to make a visible difference to the wider community, and hopefully help change and improve the lives of others."
School students making a difference together
Schools across the country have also been responding to CAFOD's Summer of Hope appeal. At St Bernard's School in Slough, the students took part in a sleep out.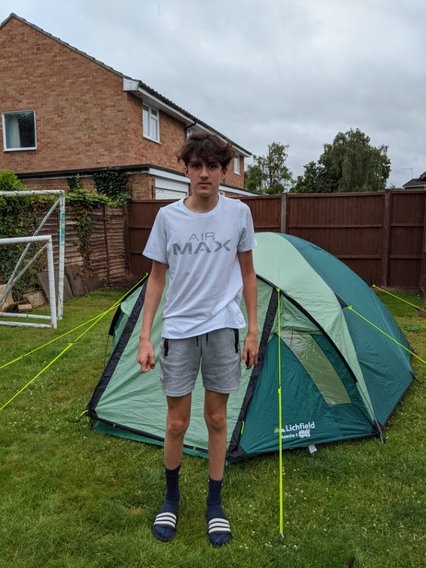 Maarlon, a student from St Bernard's, said: "By sleeping outside, we raised money to help people in need. It made me reflect on how privileged I am to have the basic necessities during this global struggle."
Charity work and fundraising is seen as an important part of St Bernard's community.
Siobhan, the school's Lay Chaplain, said: "The students thought this would be a great way to do something together while we are apart. Students and staff slept in their own gardens or living rooms and were sponsored for this. We raised over £1,000 which will go towards helping those who are living in countries with poor health systems."
Even primary schools got involved. Six-year-old Freddie decided to do his first ever half-marathon after learning about being a good neighbour at school. He raised over £1,000 for CAFOD, helping us to reach out to vulnerable communities.
Your support is helping communities rebuild
CAFOD's local experts around the world are already seeing the difference that our supporters, including these young people, are making. We are adapting our programmes, providing hygiene kits, food and clean water to families, and supporting local experts to raise awareness in their communities.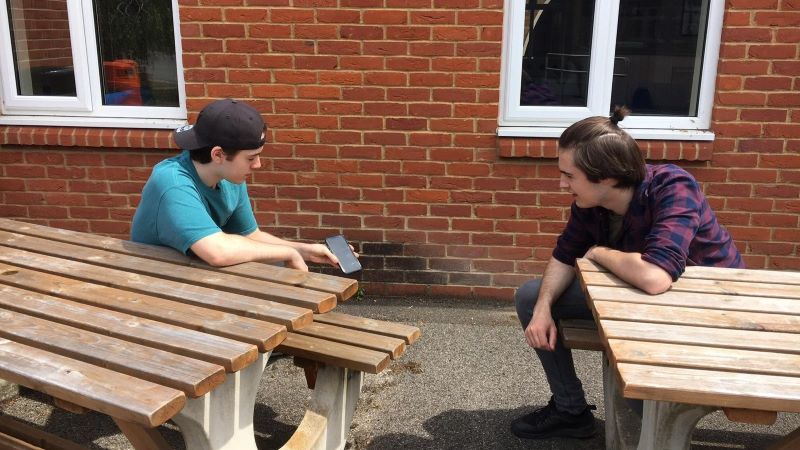 Working with Young Leaders this year has been a joy. Their enthusiasm and passion for social justice is inspiring, not just to their peers, but also to their wider communities. We know that this time has not been easy for them – adjusting to home learning and not being able to see friends. Despite this, so many of them have still decided to give back and spread hope.
These young people again remind us of Pope Francis' words in Christus Vivit: "There is more joy in giving than in receiving, and that love is not only shown in words, but also in actions."
How do I get involved?
Here at CAFOD, we hope that many more young people will have found their hearts lifting this summer while becoming signs of hope, showing their sisters and brothers around the world that no family or community stands alone.
After the success of our first-ever online national assembly in June, we are holding another on 10 September. Themed around the subject of "The world we want", it will see us inspired by the voices of children and young people as they reflect on the changes of recent months.
Gather together, virtually, and be uplifted by the powerful voices of children and young people who are working together to build a better world.