Get 2021 off to a green start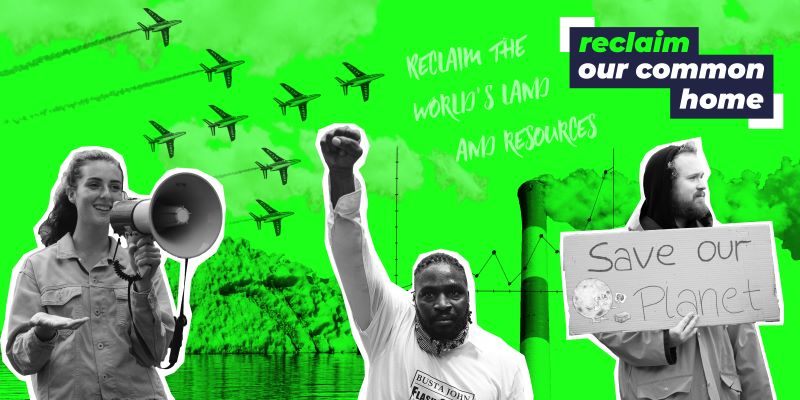 Christmas Day is behind us and 2021 is arriving at last. As the New Year approaches and we look ahead to COP26 in Glasgow – the UN's climate summit for world leaders – it's a crucial year in the fight for our world and its poorest communities. Grace Cowley, CAFOD's Community Fundraising Manager, explains how you can start the year with people and planet in mind.
New Year's revolution
I'm expecting my second baby next month, so taking action to fight the climate emergency feels even more urgent for me this year.
My New Year resolutions are all about preserving our common home for this new baby and his or her older brother.
These are a few of the ideas I'll be trying this year:
Demand that our leaders put people and planet first in this crucial year. Sign our petition and tick the box to get regular campaigning updates. This takes minutes and can be done from the sofa, so it's first on my list!
Walk for Water: Leave your car at home and join our 40 day walking challenge this Lent. A daily walk is a great way to reconnect with nature and if it replaces a car journey, it's great for our common home too! I'll be teaming up with my colleagues for this one and doing my share of the walking with buggy and new baby at Easter!
Plastic is not just rubbish – its production has a high carbon footprint. Cut it out for 2021! Make a list of ways you can cut down on single-use plastics. Mine include reusable nappies and baby wipes – wish me luck!
Volunteer with CAFOD and give your time to build the world you hope for. We've lots of exciting roles, and you could even become a climate champion. If your working patterns are changing this year, like mine, we'd love to support you in the right volunteering role.
Break the ice
Christmas might be out of the way now but it's still winter. There are lots of things you can do to be more eco-friendly in the cold.
Check who supplies your heating and consider switching to an entirely renewable provider. Already done this? You're an eco-champion! How about looking into your workplace, school or parish energy suppliers?
Try to cut down your electricity usage by turning appliances off at the plug and washing clothes at a lower temperature.
Become part of the positive response to Reclaim Our Common Home. Millions of people worldwide are writing a new story about how we live with our planet – 2021 is a new chapter.
Turn the heating down a notch and keep warm with blankets, jumpers and good insulation. Cosy is so 2021 – you're changing the world one woolly sock at a time!
Christmas aftermath and New Year's Eve
As you wind down from all the festivities and see in the new year, here are some tips to make your 12 days of Christmas green and bright:
Keep food waste minimal by making Christmas leftovers into curries, soups or pies – and freeze whatever you can't eat.
Recycle your cards and as much Christmas wrapping paper as you can – or better yet reuse them. This year's cards are next year's gift tags.
Look for ethical ways to get rid of your Christmas tree. A lot of councils will compost them and some animal sanctuaries will take them for their birds.
Start the new year with an act of love: ⦁ give now to help families hit by the dual emergencies of climate change and coronavirus.
And a final thought for anyone else who's extending their family this year – we'll be setting up a Celebration Fund when our little one arrives so that family and friends can give donations instead of gifts. Especially as I'll be reusing clothes and toys from baby number one!
Have a very happy and green New Year!