Staying hopeful in the new lockdown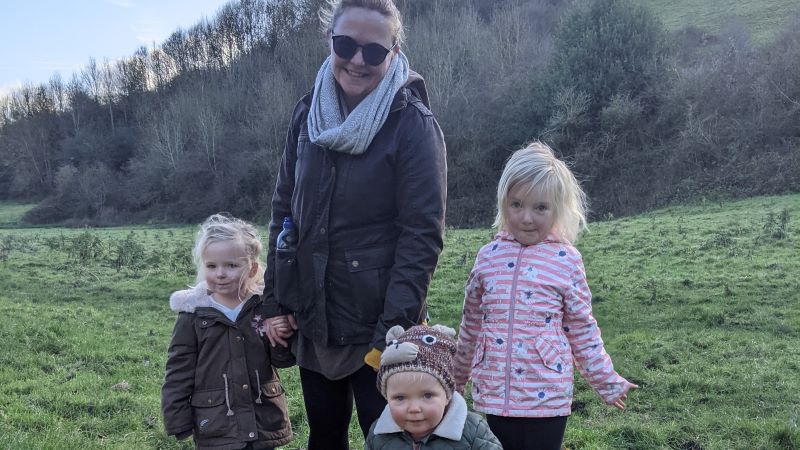 As we all adapt to the new lockdown rules, Hannah Patterson from our Fundraising department shares the ways she and her family are coping, and some ideas to keep hopeful in the coming weeks.
Like so many of you this week, I've been scrambling to organise my work and family life as we adjust to the new lockdown. And while I've got used to the Zoom meetings that working from home full-time now entails, the new rules are still posing a challenge this time around!
My husband is a primary school teacher, who is now full-time to cover for colleagues who have to shield, so my youngest two children are now with me for some of the week at least while I juggle meetings and phonecalls (my current plan is to stay on mute as much as possible!).
We've already had the difficult conversation about why Nan and Grandad can't visit for a while, but I think the hardest thing about this new lockdown is going to be maintaining a sense of hope – both for me, and for my young family.
Five things you can do
I'm in the lucky position to know exactly what's on offer from CAFOD over the next few weeks and months, so I want to share what me and my family will be doing to keep our spirits up during lockdown, in case they can work for you as well.
At CAFOD we get daily reminders about how amazing, generous and resilient the Catholic community of England and Wales are, so I have faith that we will come through this new lockdown and I hope that some of these ideas can make your loads slightly lighter.
In the meantime I have my usual round of Zoom calls this afternoon – and a musical performance starring my youngest daughter, Barbie and a stuffed dinosaur. Stay safe and hopeful everyone!