Memories are all that remain in Beirut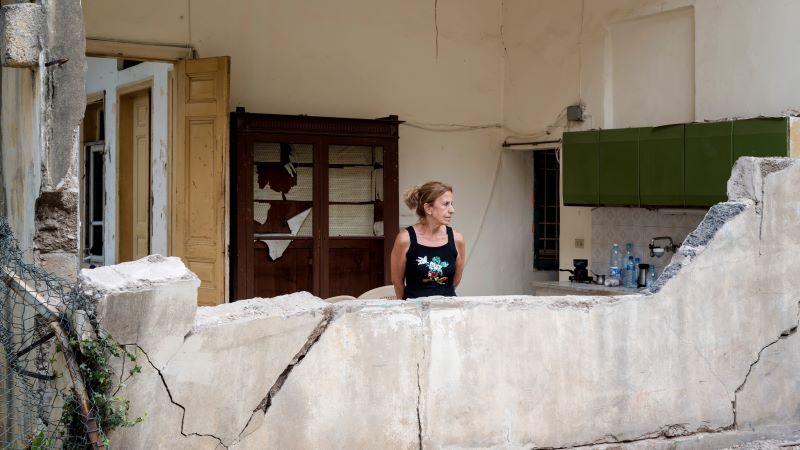 Everything that Nohad Al-Mir owned – including the house that she was born in – was destroyed in the massive explosions that shook Beirut last August. Six months on, she is slowly trying to piece her life back together.
In every other way, that Tuesday last August was unremarkable. Dusk was just settling over my neighbourhood of Karantina, in central Beirut, and I had visited the store to get some household items.
Suddenly, I heard the sound of a blast. The glass in the store began to shake. I ran away but I could not pass the road. So, I tried a different route, but debris from buildings blocked the way, and I was shocked at the blood that stained the pavements.
I was very scared. It was an hour of horror that I have never seen before in my entire life. The amount of devastation that occurred was as if a war had broken out.
We now know that the enormous shockwave that went across the city killed over 200 people and left more than 6,000 injured.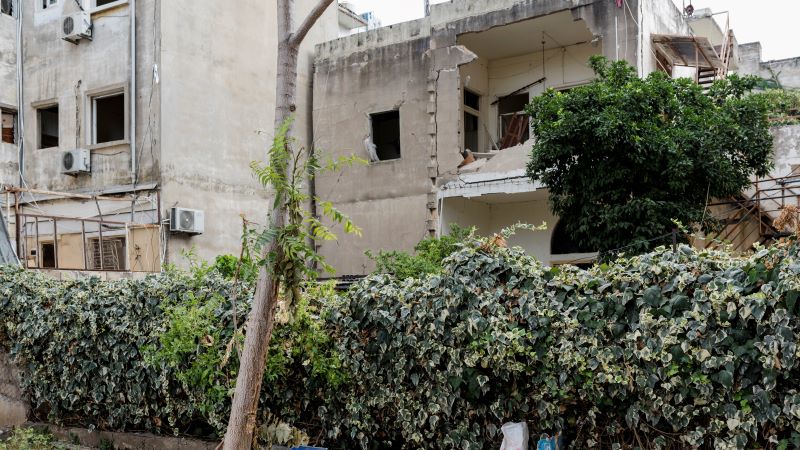 But even knowing these facts, I still cannot believe how that terrifying hour passed. All around me, there were so many people injured and many paramedics taking them to the hospital, but the roads were closed, and the ground was full of blood.
Beirut explosions: What is the situation now?
Losing the house I was born in
When I finally arrived home, I found my house as it still stands today, in ruins.
I was born in that house. I lived there for 40 years. I learned and worked there. I have always been there and feel I will always belong there.
When I saw it for the first time, there is no house left, I thought. I cried a lot. The house that I inherited from my parents had gone in vain.
Before the explosion, I worked as a secretary and lived a comfortable lifestyle, despite high living costs and the difficulties of life during the pandemic. But after this date – 4 August – I was destitute.
When I left my house for a short trip to the shops, I had nothing with me. When I returned, I had no life left.
In the six months that have passed, time has continued to move forward, but little has changed.
Donate to the Beirut Emergency Appeal
No disaster can destroy my memories
I'm now living in my brother's house with his family, but I come daily to check on my house.
I am trying to find some way that I will be able to fix it, but it is very difficult because there is no work to pay for repairs. Out of all my siblings, my sister is the only one who still works.
I have also been looking for an organisation that can provide help, but there are so many people in my situation. At least 300,000 homes were damaged in the blast, according to the Beirut governor Marwan Abboud, and the UN now says that the total damages could reach 3-5 billion USD.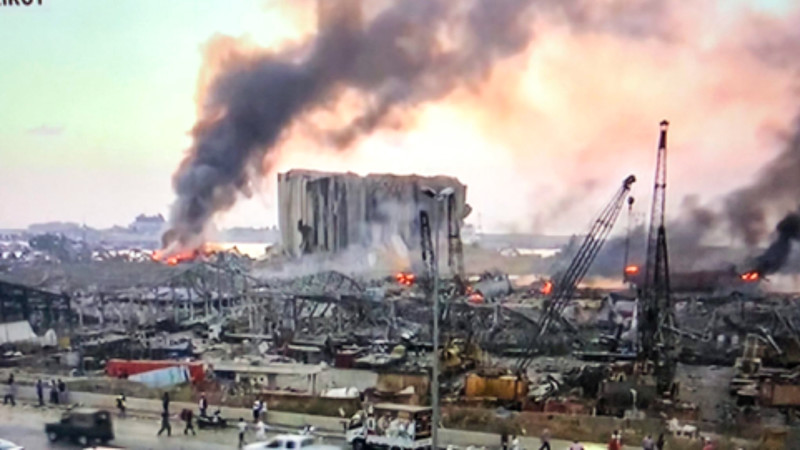 A local women's organisation, Association Najdeh, which is supported by CAFOD, has provided me with financial assistance that will help me to buy a refrigerator and gas. The foundations of a new start, and for that, I am very glad.
In the time that has passed since the explosions, I have still to think of everything that is missing. And, although all the physical things were destroyed, there are still many things that connect me to my house and give me a reason to rebuild.
No disaster can ever destroy my joyous memories of the house: of friends, neighbours, and relatives, and the lives that were lived within those four walls.
---
Beirut Emergency Appeal
Thousands of families were affected by the explosion in Beirut. Many families slept in shattered homes or temporary accommodation, while also facing the deadly threat of the coronavirus pandemic.
In the six months since the explosions in Beirut, Lebanon has seen a rapid rise in Covid-19 cases, which has led to multiple lockdowns and restrictions.
Throughout the coronavirus pandemic, our local experts have been continuing to provide food, shelter and medical supplies to families affected by the blast.