Run, walk or toddle for CAFOD this Christmas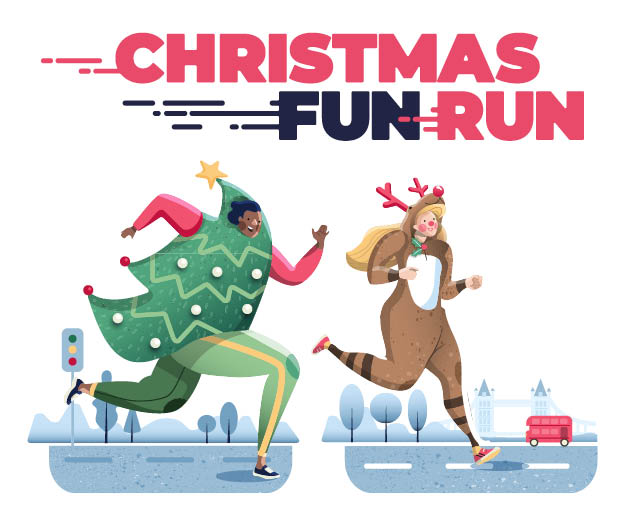 CAFOD's Neil Roper remembers last year's virtual fun run, while looking forward to this year's virtual run and the return of the Liverpool and Bollington fun runs – inviting you, your family and friends to get involved this year.
Last Christmas, I woke up on Sunday 27th of December, laced up my running shoes, gathered my family and set out to take my part in the first 'virtual CAFOD Christmas Fun Run'. It was an amazing experience to be involved in an event taking place all over England and Wales where CAFOD supporters were running together and raising funds to support our sisters and brothers around the world.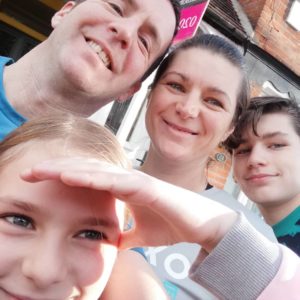 Last year, I did my run in Enfield, North London because we couldn't travel to my wife's family in Norfolk. Hopefully this time we will make it up there and I will be running along the North Norfolk coast.

One of the organisers of the Liverpool Fun Run, Mike Dooling MBE, reflected on the virtual run last year. "I would like to thank all the CAFOD supporters who joined us online last year, wherever you were. Thank you for your commitment to assist our sisters and brothers in need in our global family."

This year, you can join one of our 'in person' runs but you can still get involved virtually wherever you are. We're asking you to run, walk or toddle 5k to burn off your Christmas dinner and make a life-changing donation to CAFOD. All money raised will support CAFOD's vital work supporting our sisters and brothers in some of the world's poorest communities.

Donations can be made to CAFOD via our CAFOD Fun Run JustGiving page or, alternatively, you can set up a sponsorship page for yourself. Every penny counts! Simply click the 'Start Fundraising' button on our JustGiving page or make a donation.
However, the only reason we even had a virtual event last year was because for 38 years there has been a Liverpool Fun Run, and for the last decade a Bollington Fun Run.
Liverpool Fun Run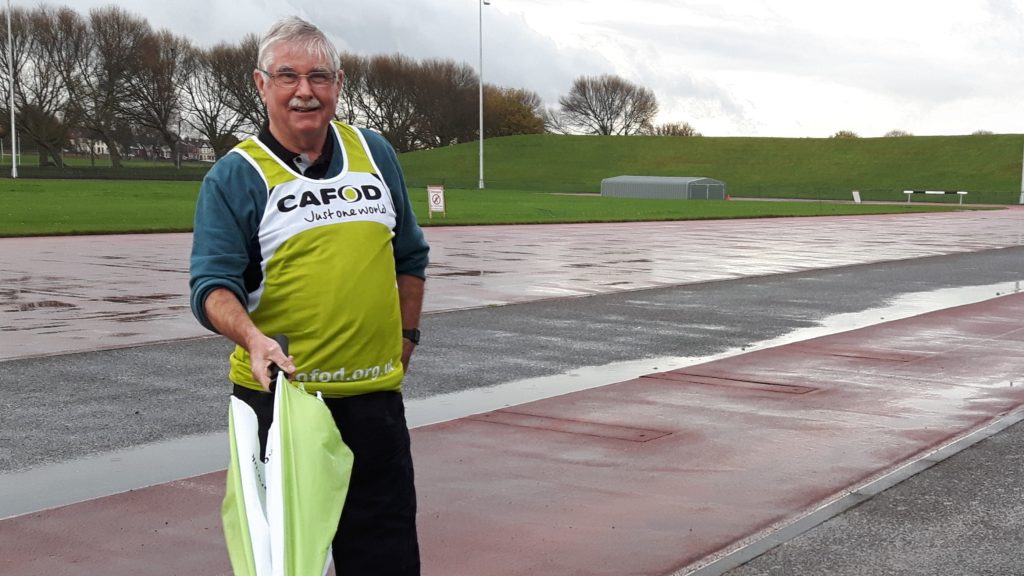 For more than quarter of a century this run has been organised by Mike Dooling. Mike comments, "I've always organised athletics events and I am passionate about the work that CAFOD does. I offered to get involved over 25 years ago and have helped ever since!"
"The Fun Run is a fantastic event for all the family to join after Christmas. All are welcome, we have families, walkers and keen runners who want to hit their Christmas personal best! Please come and join the fun!"

Mike continues, "The run is a celebration of Merseyside's Christian community who come together every year to celebrate post-Christmas, knowing that their presence and financial support is making a difference to those in need around the world."
The venue for the Liverpool fun run is Wavertree Athletics Stadium, Wellington Road, Liverpool, L15 4LE.

10 years at Bollington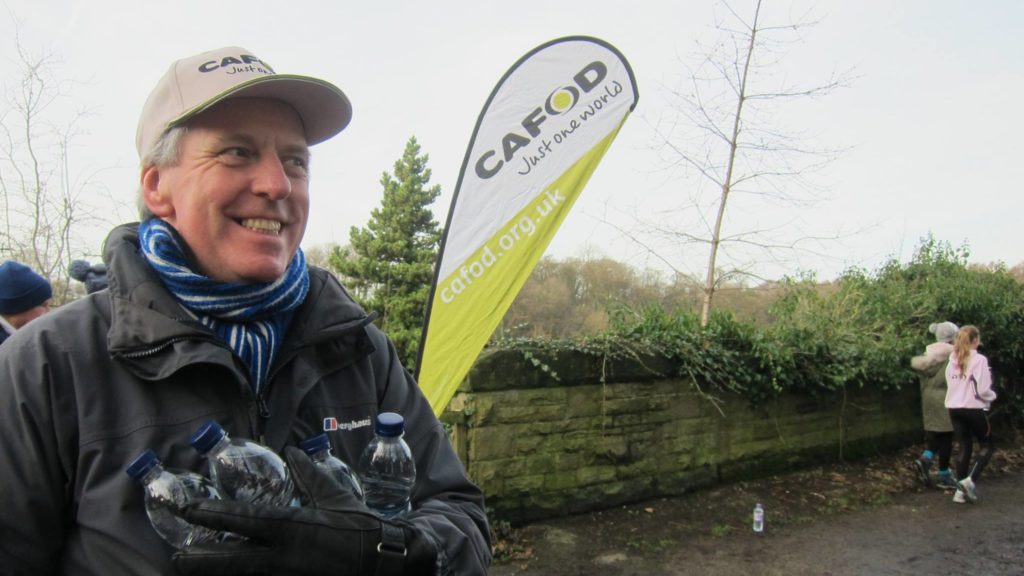 Bollington is near Macclesfield, in Shrewsbury Diocese, and is celebrating ten years of CAFOD Fun Running this year. It is organised by Chris Pimblott, who took over from Keith Taylor. It has been a challenging year, but the organisers are excited to welcome anyone who wants to come and run in Bollington!
The venue for the Bollington run is Middlewood Way, Viaduct next to St Gregory's Church, Bollington, Macclesfield, SK10 5JW.

Make sure you share any pictures or videos of your 'Fun Run' adventures on social media and tag them @CAFOD and #christmasfunrun.
If you have any questions or want more information, please contact events@cafod.org.uk. You can also use this address to send us any pictures of your running adventures on the 27th.