New life and new hope this Easter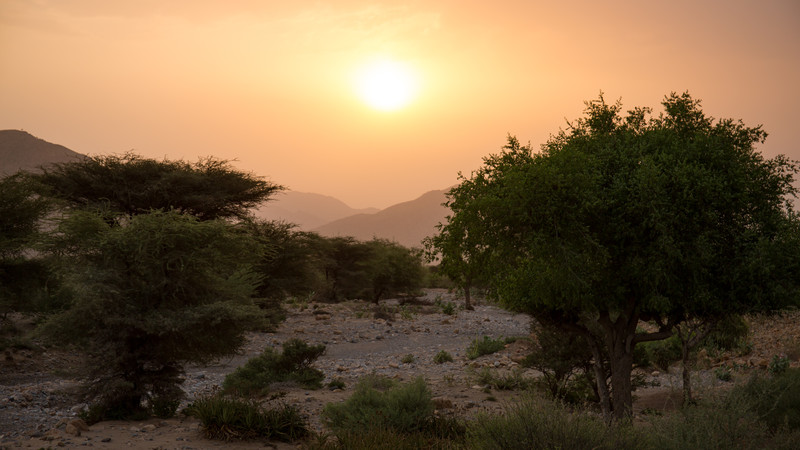 As we enter Holy Week, Catherine from our Theology team reflects on the renewal that is needed in ourselves and our world today, and the hope that Easter brings.
After the long preparation of Lent, Easter is finally almost here. As we enter Holy Week and remember Jesus' final days with his disciples, I can't help but start to look ahead to the joy of the resurrection and the hope of renewal which it brings. And I am reminded of a trip I took ten years ago.
In early 2012, I travelled to El Salvador to see some of the work there that CAFOD was supporting. One of the people I met, Rodrigo, was a farmer. I'm not sure why but I expected neatly ploughed fields or perhaps gentle rolling hills. Instead Rodrigo's farm, in the village of Puentecitos, clung to the side of one of the steepest hills I have ever seen.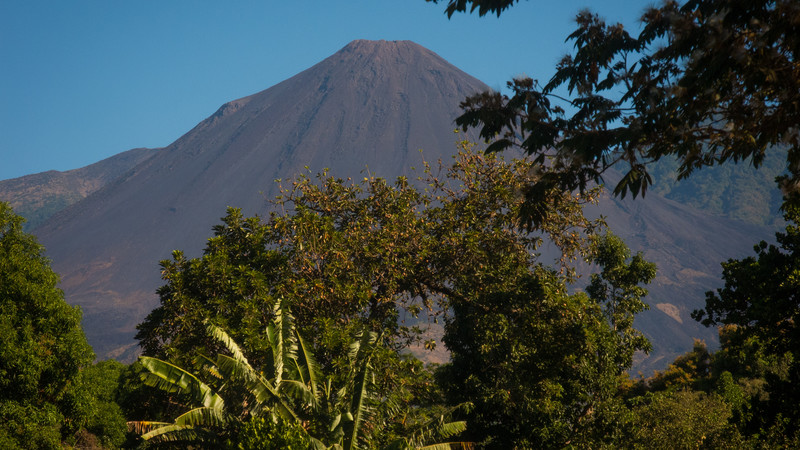 As he led the way down, proudly pointing out all the different varieties of fruit and vegetables that he was growing, it was as much as I could do to keep on my feet and stop myself sliding down the hill.
New life in unexpected places
Despite the challenges of the terrain, Rodrigo's land was brimming with life. One of the memories that will always stay with me is how, as we brushed past one bush, a cloud of tiny yellow and white butterflies took off and fluttered around us. Everything seemed to be lush green and verdant, with flowers blooming and branches laden with fruit.
Rodrigo had been able to buy the land very cheaply several years before because nobody else wanted it. It was steep and dry and hardly anything grew there. But with the help of a local organisation, supported by CAFOD, Rodrigo learnt sustainable farming techniques. These proved so successful that at the time of my visit, people were coming from all over the region to learn from him. He also supported his neighbours, giving them ideas for how to improve their crops.
Rodrigo had truly brought new life to the land and his community.
A time of change?
So much has changed in the last ten years. I have had two children, moved house, lived through a global pandemic, and gained a few more grey hairs!
But on the other hand, so many things remain the same. Here I am, still working at CAFOD, still amazed by the work that people do to transform their own lives and the lives of others.
Like the work of Sister Anthonia in Sierra Leone, we have been hearing about this Lent. Work that has supported so many pregnant women, mothers and children to prevent malnutrition.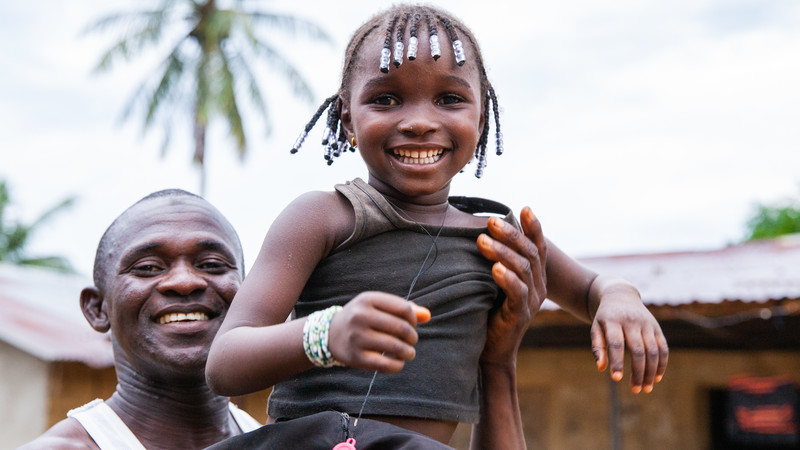 A broken system
I remember, shortly after seeing Rodrigo's farm, being horrified to hear that half the world's hungry people were farmers. It just didn't make sense to me.
And it still doesn't. Today millions of farm workers and their families who rely on the land to make a living are facing extreme poverty.
Our food system – the way we grow, process, sell and distribute food – is broken. Power is concentrated in the hands of a few big businesses. These corporations control what farmers can grow, the pesticides and fertilisers that they use, and influence who they can sell their crops to.
The climate crisis, the pandemic, and in some places conflict, have made an existing food crisis even worse for the world's poorest communities.
There is enough food in the world to feed everyone. Poverty and hunger are not inevitable. But there is so much inequality.
This needs to change. The system needs fixing and the causes of hunger in our world need to be tackled.
Read this article to find out more about the food system.
A new world
This feels like a daunting task. The food system is huge and complex. It is hard not to feel powerless or to lose hope at ever being able to make a difference. But, as we prepare for Easter once again, we are reminded that we believe in a God for whom nothing is impossible. A God who loves us so much he sent his only Son to conquer death and bring new life.
As I contemplate the pain of the world during this time, I raise my head towards Easter, a season of hope. Hope that no matter what is happening in my life and in the world around me, I can find the courage to move forwards.
As Pope Francis said in his Easter message a few years ago:
"The resurrection of Christ is the principle of new life for every man and every woman, for true renewal always begins from the heart, from the conscience. Yet Easter is also the beginning of the new world, set free from the slavery of sin and death: the world open at last to the Kingdom of God, a Kingdom of love, peace and fraternity." (Urbi et Orbi 2019)
We can each seize this new life that has been offered to us. We can listen to our conscience and act upon it to ensure that new life and hope for the future is available to all people.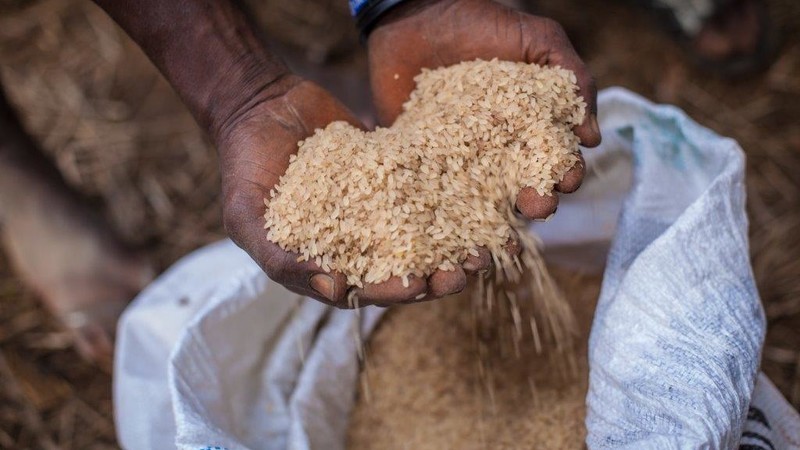 Together with others, we can build a world open to God's Kingdom of love and peace, where everyone has enough to eat.
Celebrate the joy of the resurrection with our beautiful Easter prayers.