Giving in Unity: CAFOD's art exhibition opens in London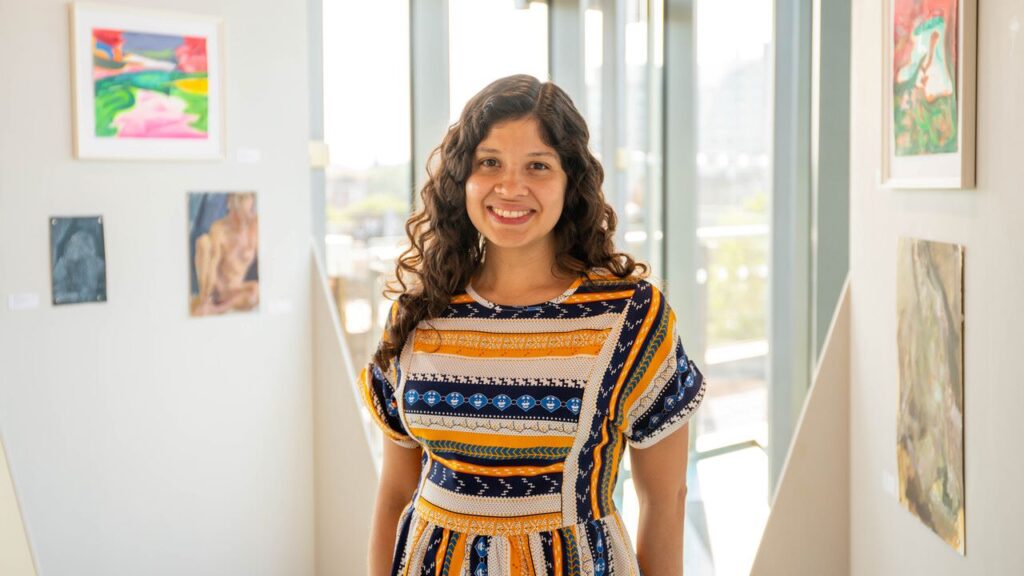 CAFOD's art exhibition, Giving in Unity, opened on 16 June. You can visit the exhibition at Romero House in London or view the collection online.
The two-week exhibition began with an event for our staff and volunteers, which saw 30 people and a couple of artists in attendance. On our opening evening, we sold our first art piece and a print, marking a successful start to the exhibition.
Neil Roper, Fundraising Events Executive at CAFOD, said: "There was a great atmosphere, lots of chat and interest in lots of the pieces of art. It was great to sell a piece of art on the opening night."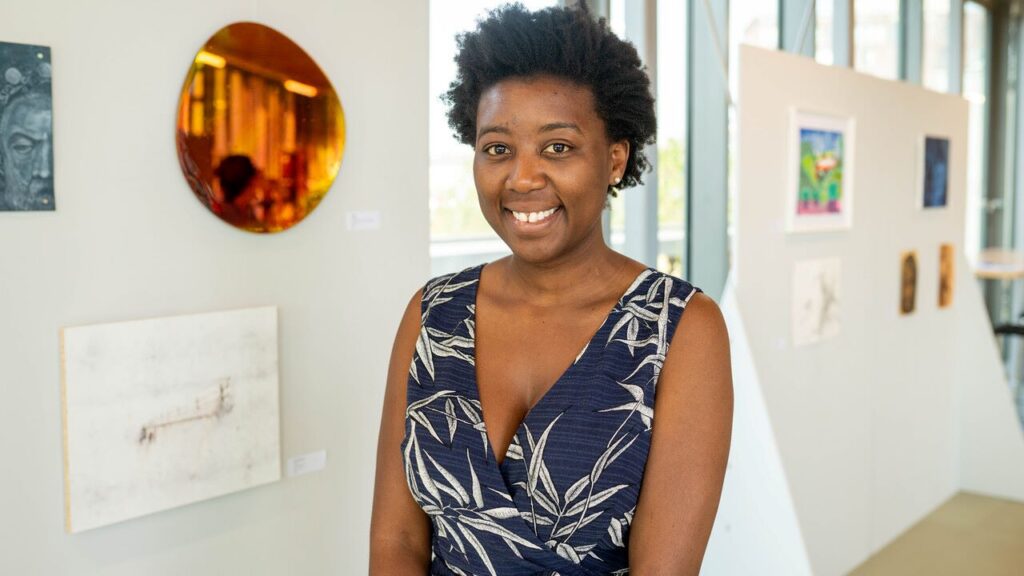 How you can visit the exhibition
You can visit the 'Giving in Unity' exhibition at CAFOD's offices in London (Romero House, 55 Westminster Bridge Road, London, SE1 7JB).
There will be special viewing events with drinks, nibbles, and the chance to meet some of the artists on the following dates:
Tuesday 20 June, 5-8pm
Sunday 25 June, 11am-4pm
Entry to the exhibition is free and all of the art on display is available for purchase, with one hundred per cent of the proceeds going to support CAFOD's work with some of the world's poorest and most vulnerable communities. There will also be an opportunity to donate to the exhibition.
Honduran artist and curator of the 'Giving in Unity' exhibition, Luisa Rodriguez, said: "I decided to help in the best way I can using my skills. My artistic work is influenced by the spontaneous and improvised nature of the architecture from my own cultural background. Although these are often fragile, I try to promote the inventiveness and resourcefulness of that lifestyle. Prompted by all this I was determined to support the works CAFOD are already doing."
Luisa had already fundraised for CAFOD during the Covid-19 pandemic by selling her art online after Hurricanes Eta and Iota devastated Honduras, raising nearly £2,000 for CAFOD's emergency response work.
Email events@cafod.org.uk for more information about the event or to purchase one of the artworks.