'In Faith, Hope and Love': Your Catholic Legacy Consortium Holds Thanksgiving Mass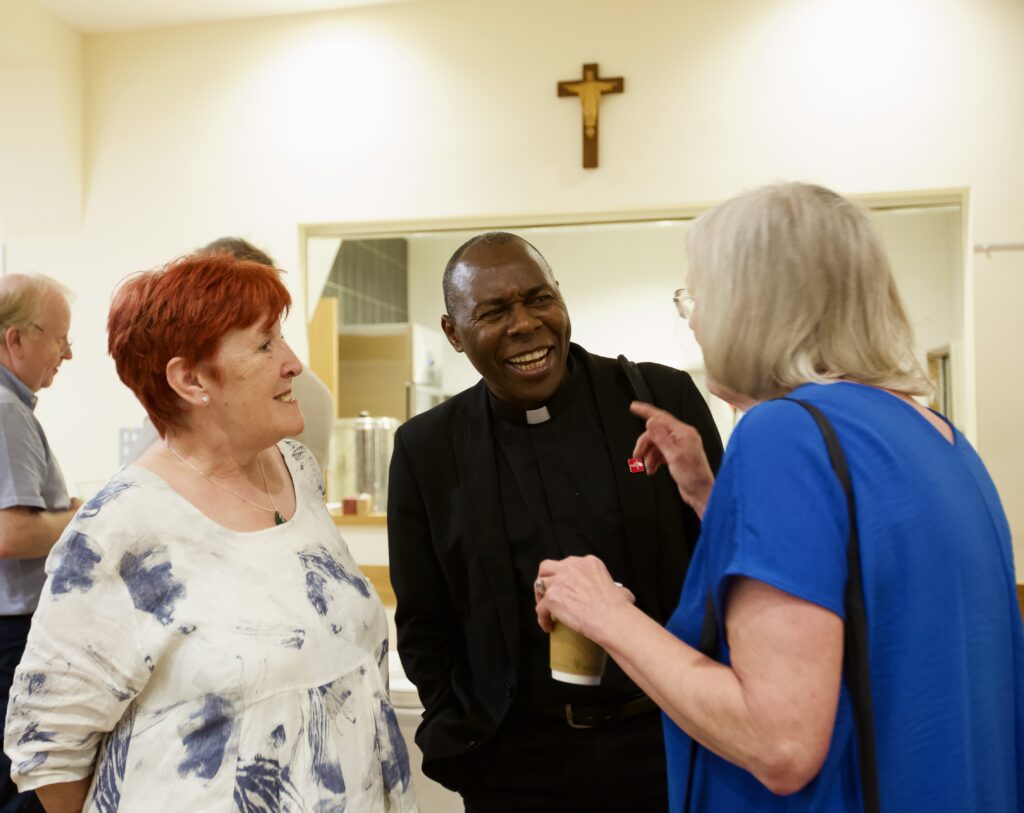 Our photo of the month was taken at Our Lady of Victories in Kensington, London, when 26 Catholic charities came together for a heartfelt thanksgiving Mass. The event, organised by the Your Catholic Legacy consortium, provided an opportunity to give thanks and celebrate all those who have left their legacy to the world in faith, hope and love.
Coming Together in Gratitude
The thanksgiving Mass was a triumphant reminder of the power of collective action and shared purpose. Bishop Paul Mason, the main celebrant, led the congregation in prayer, extending blessings to all those who have left their legacy to the world by supporting their favourite Catholic charities. Reflecting on the Gospel reading about the widow's mite, Bishop Mason emphasised that the act of giving and sharing with worthy causes is an expression of God's love. He spoke of a medical center in Tanzania that he supported and said he had witnessed first-hand that money made a "massive difference" to the lives of local people.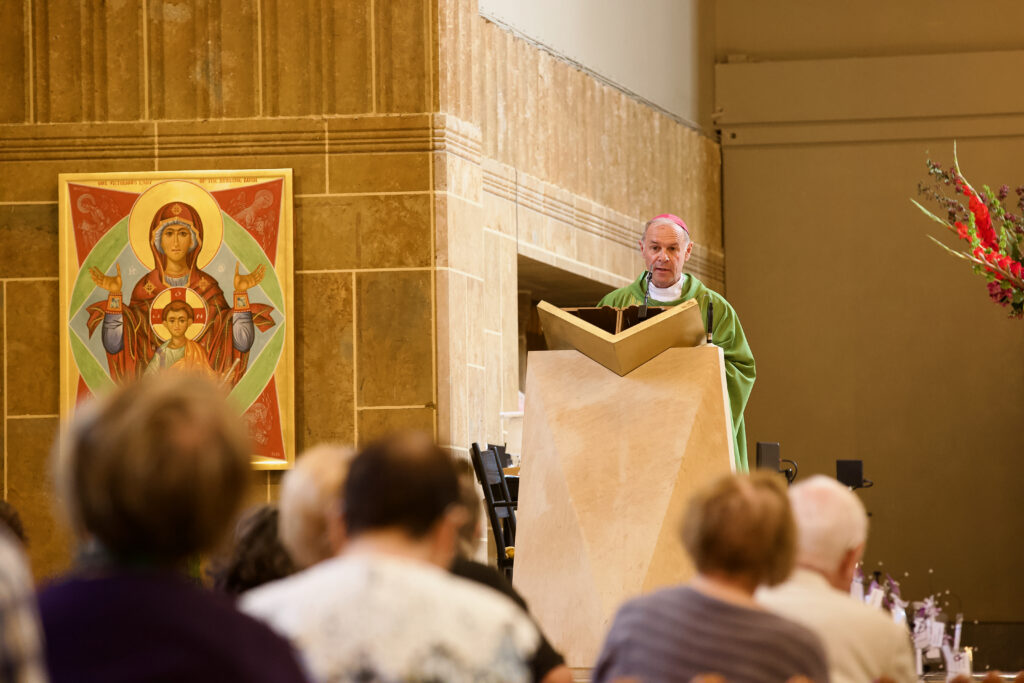 Uniting Catholic Charities
Your Catholic Legacy is a group of 26 charities working together to inspire Catholics to leave a gift in their Will to a Catholic cause. The thanksgiving Mass brought together supporters, volunteers, and staff from the member organisations. Other charities present besides CAFOD included Aid to the Church in Need, Columban Missionaries, HCPT, Jesuits in Britain, Missio, Stella Maris, St Vincent de Paul Society and World Villages for Children. The collective presence of these charities highlighted their shared commitment to serving others and building a better world.
A Touching Tribute
At the Mass, the memory of those who left their legacy to the world but are no longer with us was honoured and cherished. The names of individuals were beautifully displayed on two symbolic 'trees' positioned in front of the altar, serving as a poignant reminder of their enduring impact. The collective legacy they have left behind continues to bring hope to people around the world.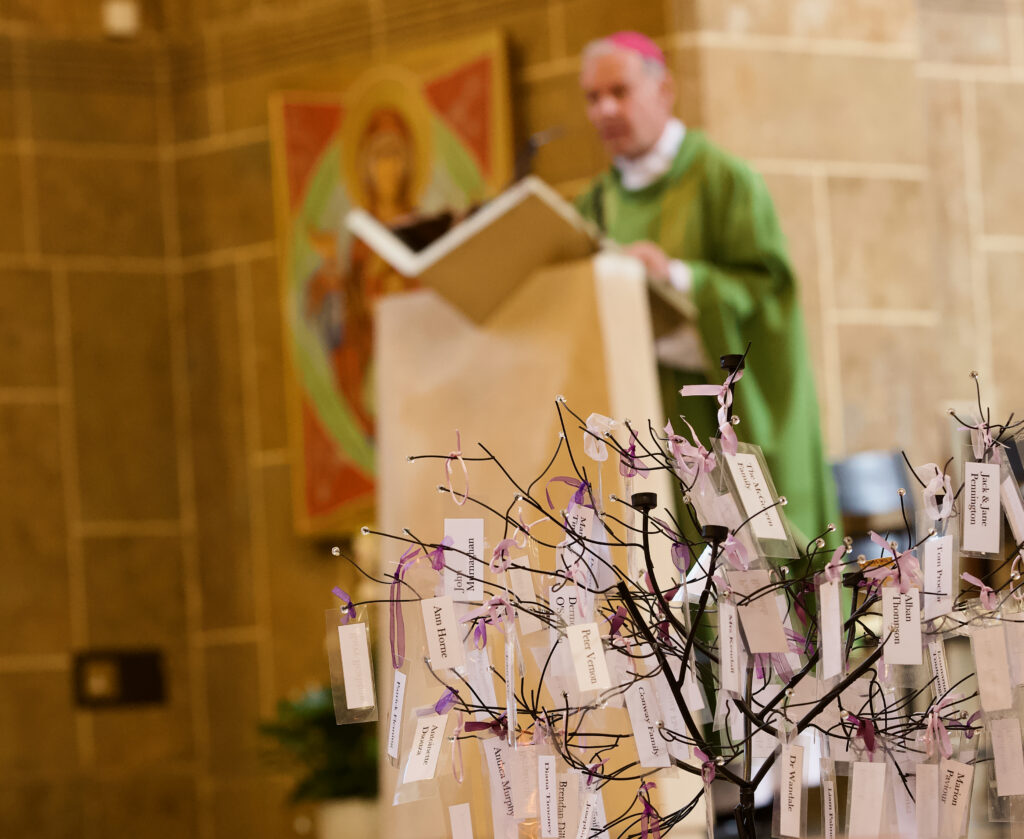 Father Ed's legacy to the world
Father Ed O'Connell, a Columban missionary priest marking 50 years of service, shared his profound experiences at the reception after the Mass. Having just returned from Peru, he emphasised the transformative impact of donations to communities in Lima. Over the decades, these contributions supported outreach in enormous parishes, a school for vulnerable children, a women's project, and education and nutrition programs for young people. Father Ed expressed gratitude to CAFOD and the Columban Mission for their 20-year partnership in Peru. His inspirational words exemplified the positive change that donations and partnerships can bring.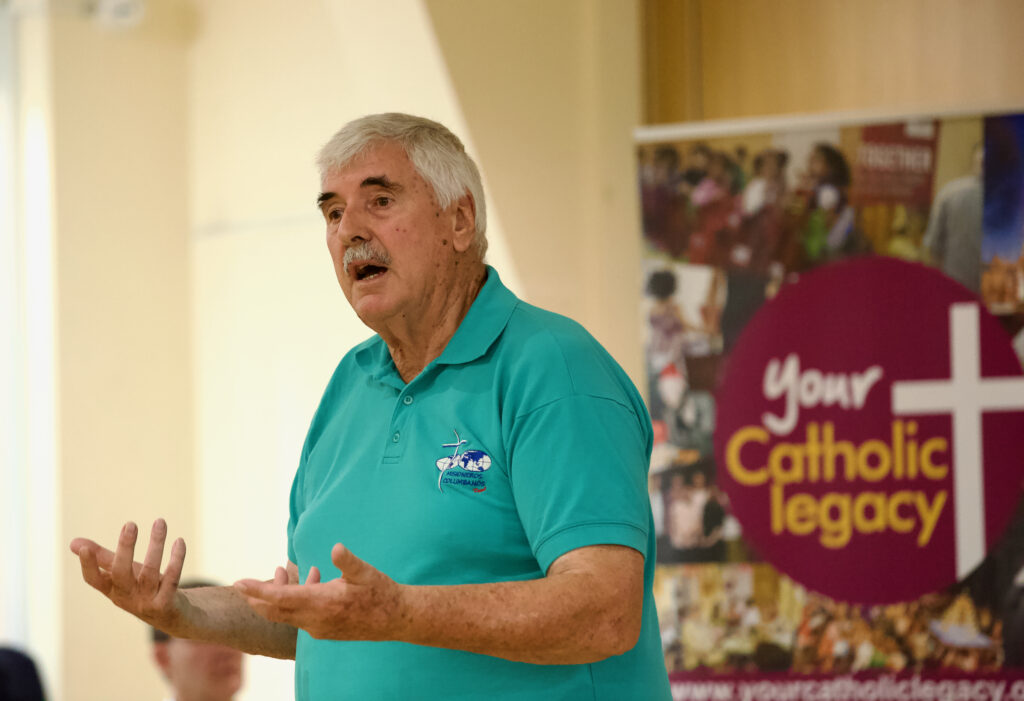 The Your Catholic Legacy thanksgiving Mass honoured all those who have left their legacy to the world in faith, hope and love. The event brought together different charities and highlighted their shared commitment to make the world a brighter and fairer place for all. Together the member charities gave thanks to our supporters. It is through their generosity and dedication that hope is restored and a legacy of compassion thrives.
You can also email Lily at legacy@cafod.org.uk or you can call her on 020 7095 5367.