Season of Creation: Let justice and peace flow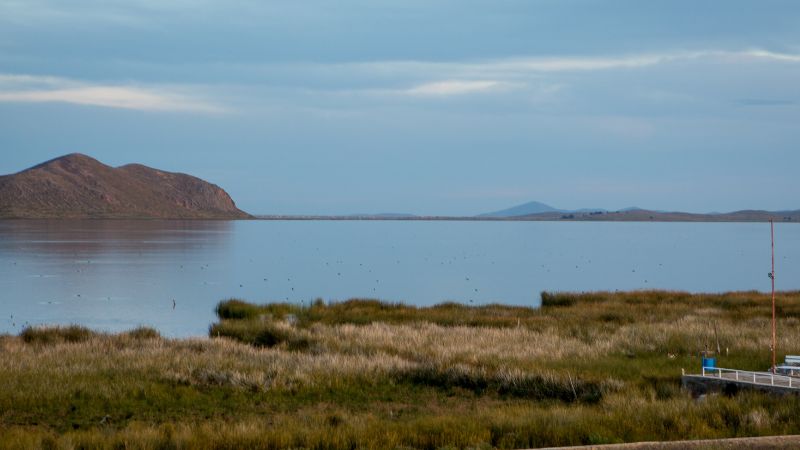 The Season of Creation runs from 1 September (World Day of Prayer for the Care of Creation) to 4 October (Feast of Saint Francis of Assisi) each year. Catherine Gorman from our Theology team takes time to reflect on Pope Francis' message for the start of this season.  
Each year, Pope Francis releases a message for the World Day of Prayer for the Care of Creation on 1 September. This day, which marks the start of the Season of Creation is one where we are called to pray for the earth, our common home. Throughout the season, we are invited to give thanks for the wonders that God has made, to seek forgiveness for the damage that has been done, and to recommit ourselves to caring for and protecting creation for all people to enjoy.
Explore our prayer resources on the theme of care for creation.
Register to join us online on 12 September to reflect on how can we protect our common home in a webinar hosted by the CBCEW, CAFOD and St Mary's University: 'Call of creation : Reading the signs of the times'.
This year, I found the imagery Pope Francis used in his message really striking.
Let justice and peace flow
Inspired by Amos 5:24, Pope Francis has given us the theme "Let justice and peace flow." He reminds us that this passage, "Let justice flow on like a river, righteousness like a never-failing stream" speaks of what God desires. That our world should be filled with justice – a justice that never ends.
Pope Francis also draws our attention to the idea that justice is as essential to our survival as water. Without water to drink, we will surely die. Without justice, we will never live in the fullness of life that God intended for us.
We know that many people throughout our world are affected by droughts. They struggle to get enough water to drink, or to nourish their crops. These droughts are a symptom of the exploitation of our natural resources, which were intended for all to share.
I experienced a mini example of this myself this summer, while on Guide camp with the group that I lead. It was an extremely warm, dry weekend, but the campsite was struggling with a lack of water pressure because the golf course next door was using so much to keep their grass green.
Fortunately, the situation was short term and we had just about enough water for drinking and cooking, even if the toilet facilities left a little to be desired for a while! But it brought home to me the situation of so many people throughout the world who are struggling to get enough water, while others of us waste it on seemingly frivolous things.
The devastation of flooding
One of the reasons that the imagery of justice like a river is so powerful is that water, once it gets on the move is almost impossible to stop. It sweeps away all that is in its path.
If we were able to truly to transform our hearts, lifestyles and the public policies ruling our societies, as Pope Francis invites us to, then our whole world would be transformed. Poverty and injustice would be swept away and replaced with the conditions for all to flourish.
However, this is not to make light of the devastation that flooding can cause. The climate emergency doesn't just bring drought. It also increases the chances of flooding in many places.
A year ago, there was severe flooding in Pakistan, killing at least 1100 people and displacing millions more. Roads, crops, homes and bridges were all washed away. Pakistan's climate change minister Sherry Rehman described the situation as a "climate-induced humanitarian disaster of epic proportions."

Read our update on Pakistan one year after the floods and find out more about CAFOD's response.
Renewing the face of the earth
We hear in Genesis that at the very beginning of Creation "the Spirit of God was hovering over the waters" as God brought forth light into the world.
Pope Francis ended his message by saying "let us live, work and pray that our common home will teem with life once again. May the Holy Spirit once more hover over the waters and guide us to 'renew the face of the earth.'"
So, throughout this Season of Creation, may we seek to let justice and peace flow in all the situations where there are both floods and drought. Let us work together to care for and protect our common home and all our brothers and sisters throughout the world who are struggling against poverty, injustice and the effects of the climate crisis.
Pray with us throughout the Season of Creation, using our resources to inspire you.
Campaign with us as we seek to build a fairer world where justice and peace may flow.