Running with purpose: TeamCAFOD triumphs at the Royal Parks Half-Marathon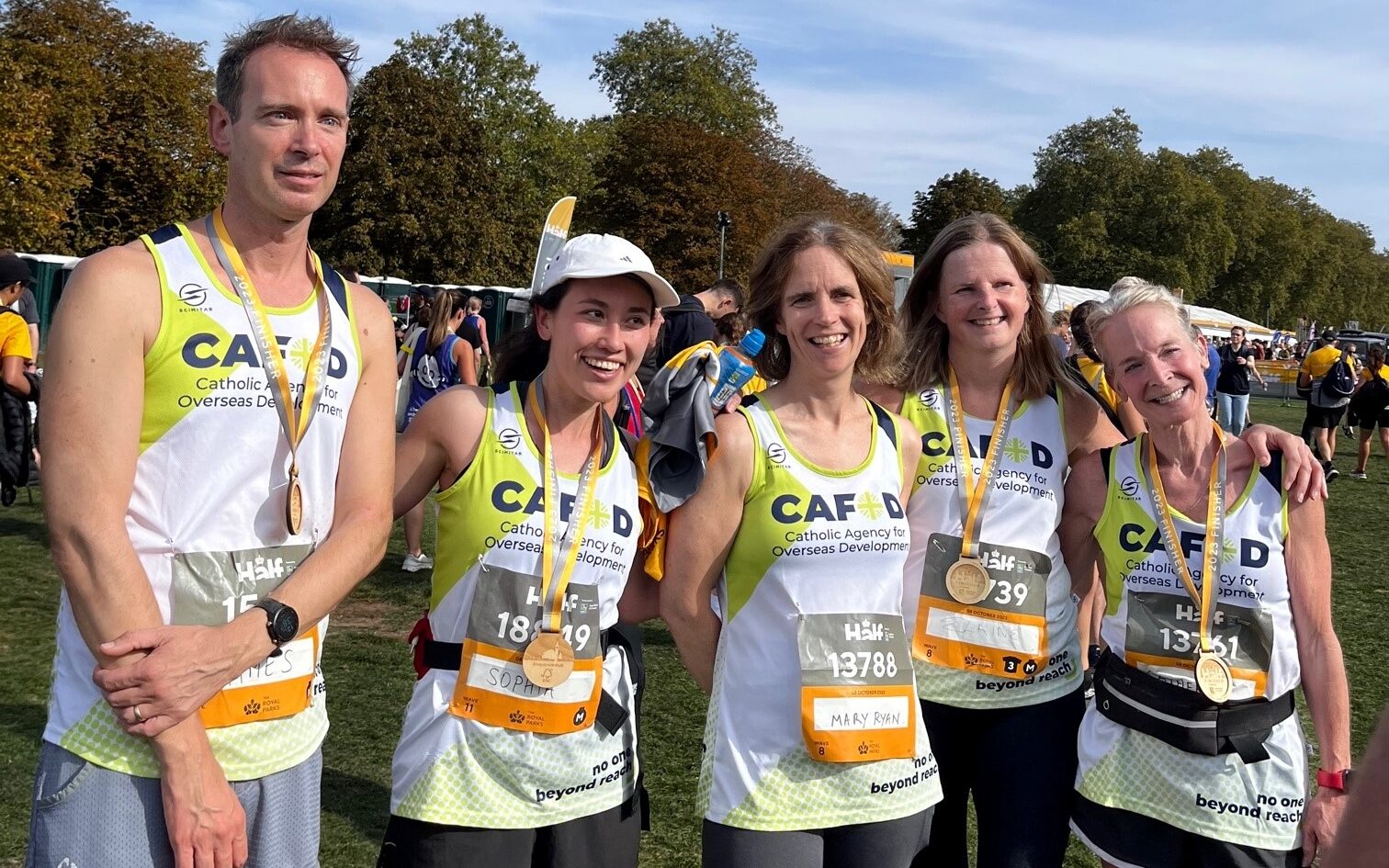 This Sunday, among 16,000 other runners, TeamCAFOD lined up at the Royal Parks Half Marathon. With the weather being just as glorious as our team, and the crowds cheering loud, it was truly a perfect day!
Despite the blazing sun, all our runners crossed the finish line in brilliant time, with some achieving personal bests!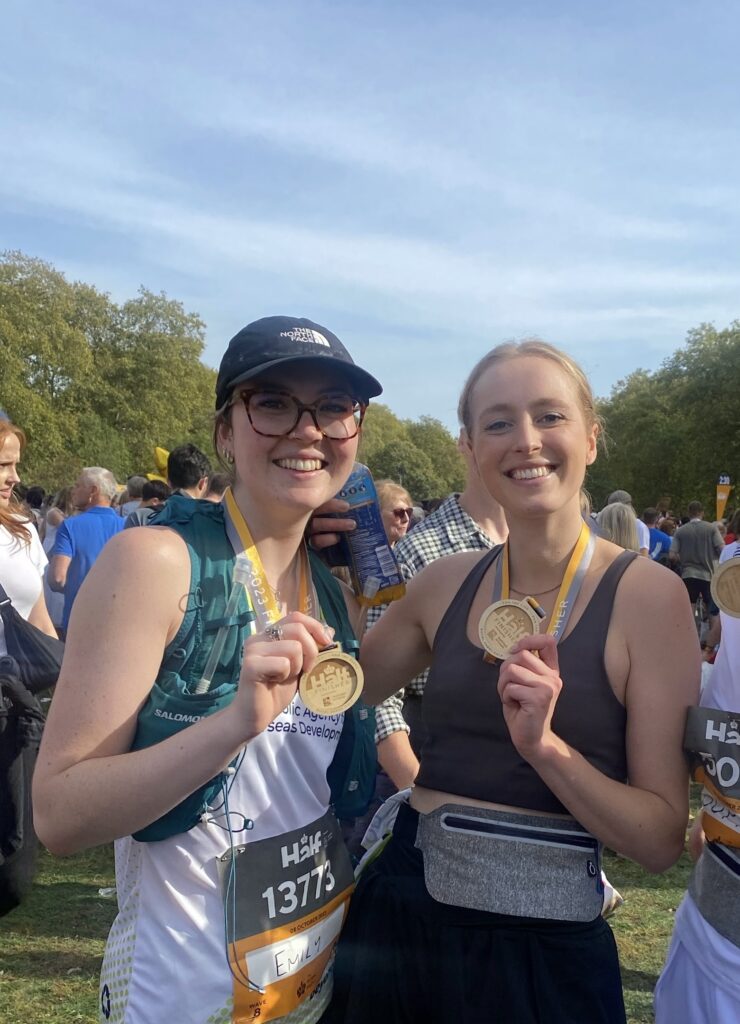 The team even managed to meet up after the race with their friends and families to celebrate together.
One of our incredible runners, Emily, said:
"Running for CAFOD at the Royal Parks Half was not only a great personal achievement, but also incredibly encouraging knowing that the money raised by all 7 CAFOD runners will contribute to standing alongside communities and our partners around the world as we seek to restore our common home!'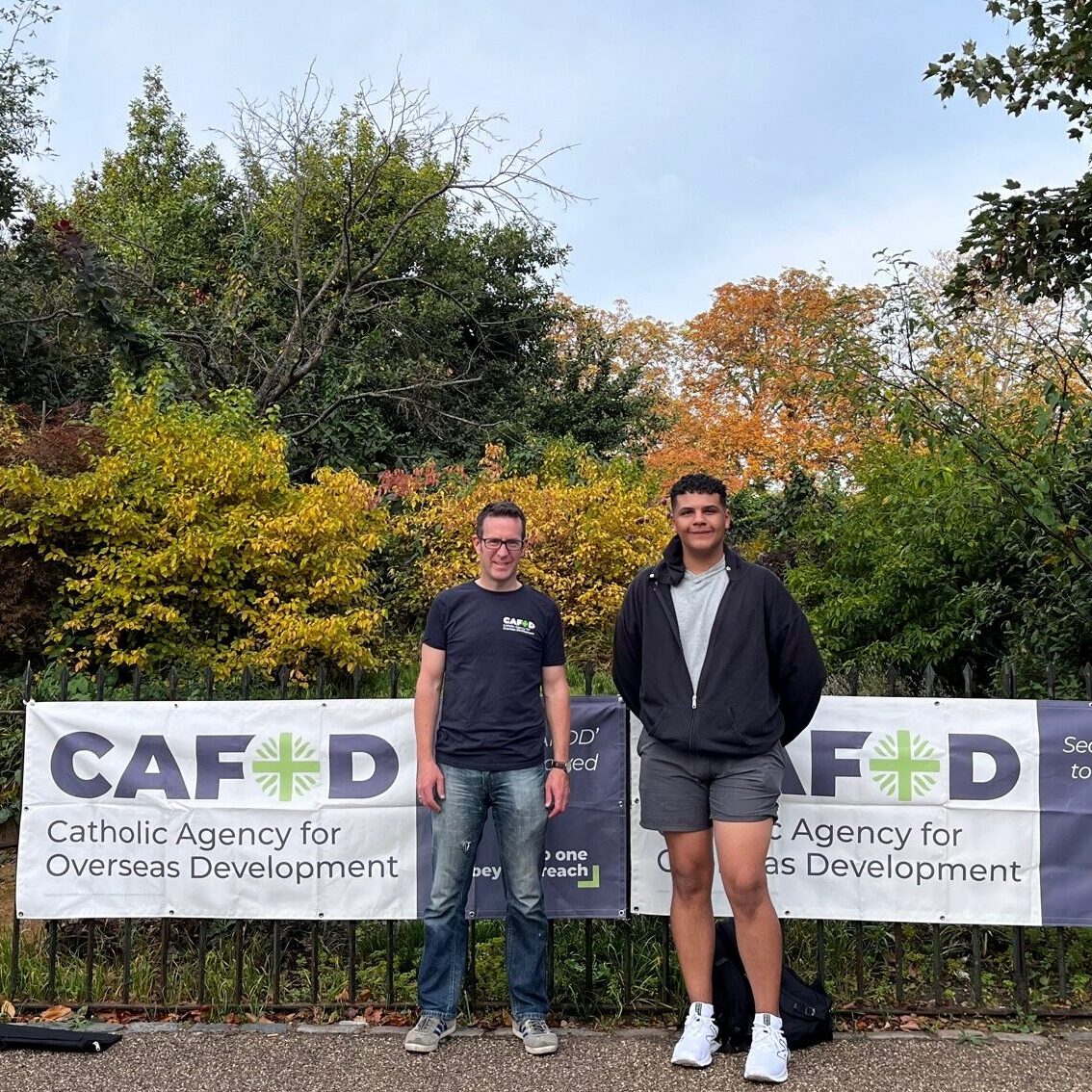 Our cheering squad assembled in Hyde Park to catch our runners in action. Izayah, our intern from University of Notre Dame, had the pleasure of joining the Royal Parks cheer squad.
Izayah said:
"I've never been to watch a running event, but it was nice to see people come together for their various causes, and there was such great sense of camaraderie.
"I admire TeamCAFOD for their tenacity and hard work. It takes a lot of discipline to run such a long distance. They've inspired me to start training for a running event!"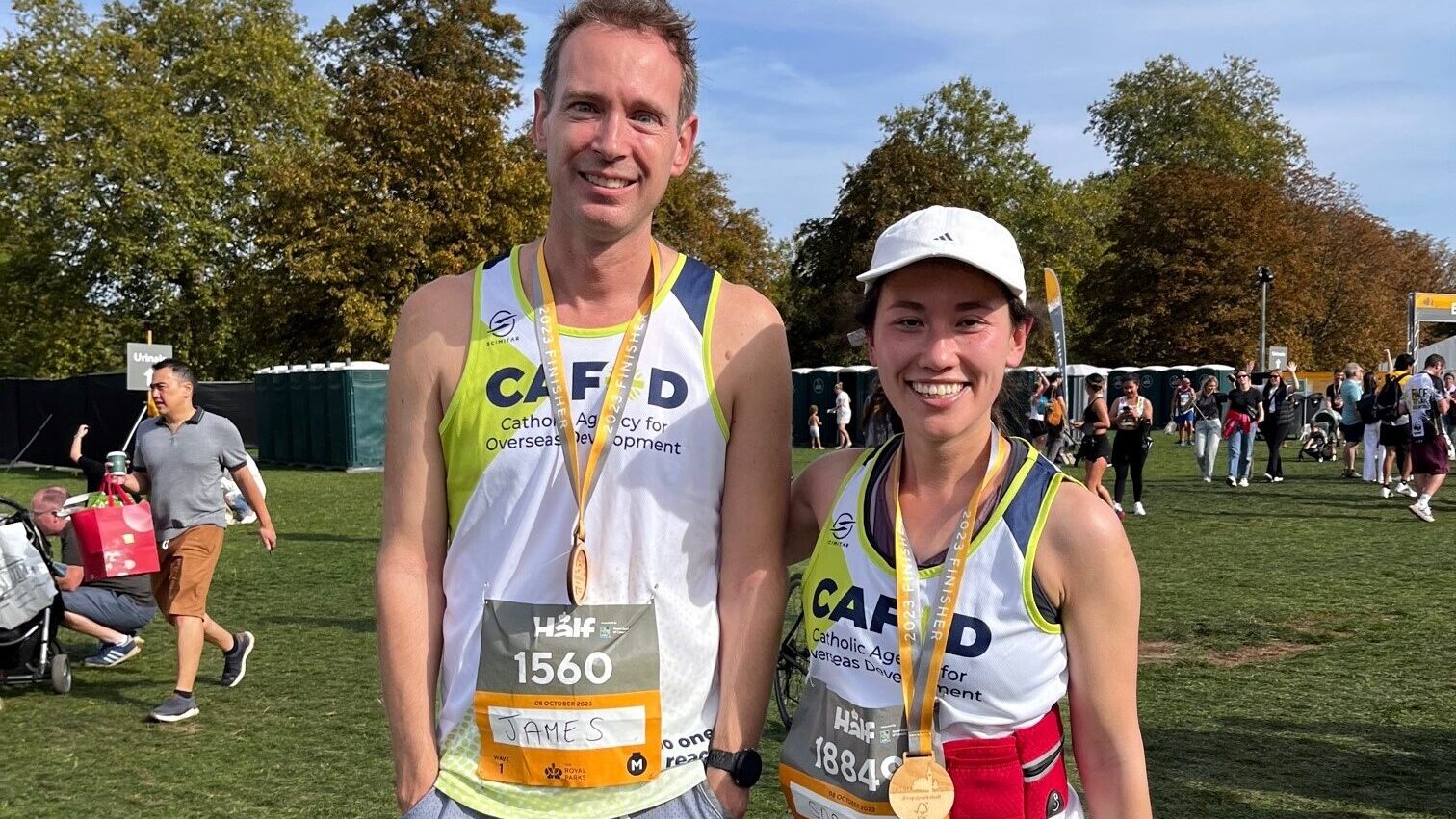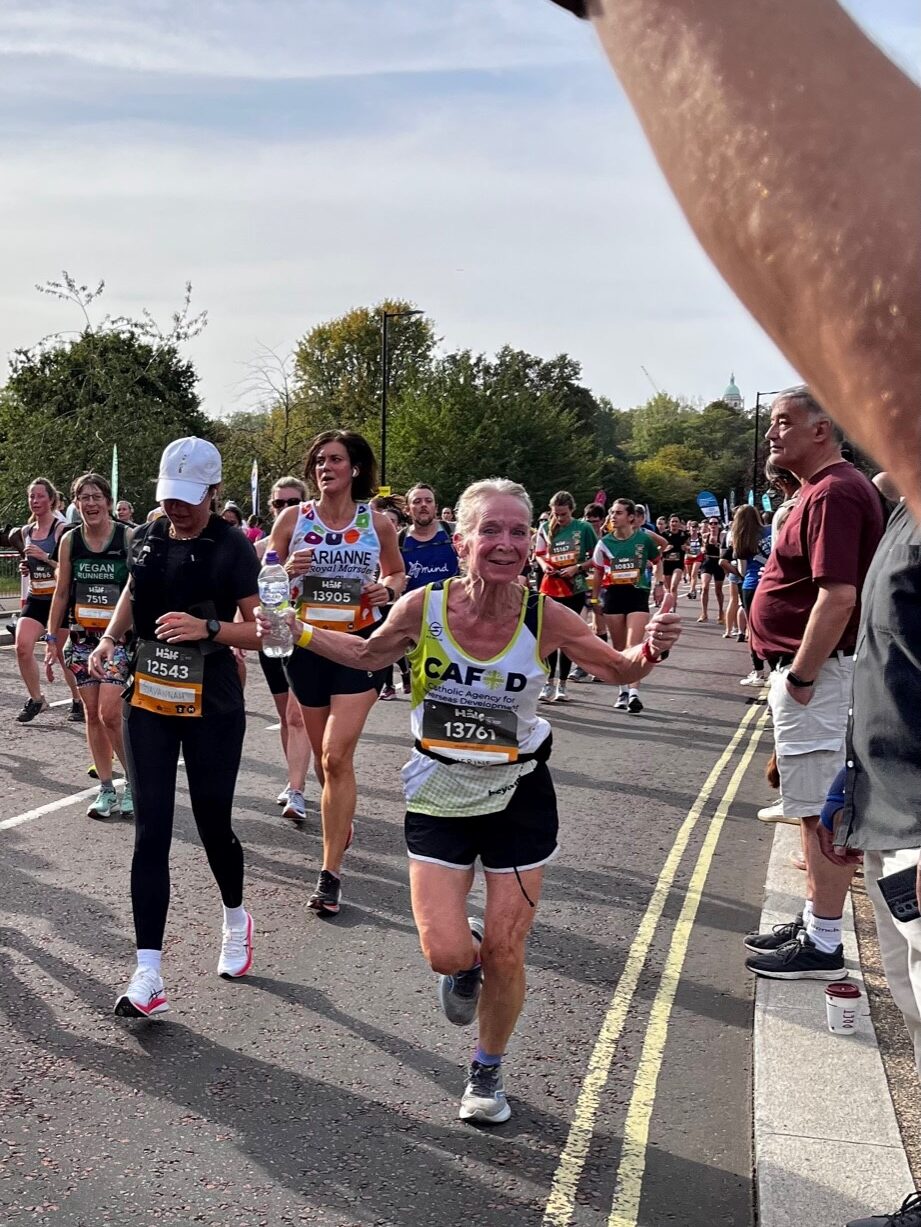 Together, TeamCAFOD have raised an amazing £3700 to support the work of our local partners in communities across the world. Congratulations to all our runners for this incredible achievement!
If you'd like to run the Royal Parks next year, or perhaps another race, then get in touch! Email events@cafod.org.uk.