May 30, 2017
Rachel works on World Gifts at CAFOD. She tells us why she buys her dad a World Gift for Father's Day and how it makes them both smile.
I sadly don't see my dad very often, so every year I try extra hard around Father's Day. Really I think we both see it as an excuse for the shops to make money and sell a lot of stuff we don't need! So, I arrange to see dad, but first, I always ask him if there's anything he'd like as a present. I try not to always buy chocolates as he could do with losing a pound or two (!) – I suggest a book, a ticket to an exhibition, but he insists that all he wants is a smile.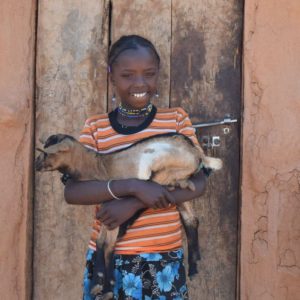 Working on World Gifts at CAFOD has given me lots of new ideas for ways to show my dad that I appreciate and love him and make him smile. Plus, I know my gift's helping someone who's in real need, and bringing a smile to their face too! Here our some of our best charity gifts for dads.
Browse CAFOD's charity gift range of unusual presents 
Continue reading "World Gifts for Father's Day – All my dad wants is a smile"