July 26, 2016
Tania Dalton works in CAFOD's Latin America Team. As we celebrate the success of our two year water project in Kitui, Tania reflects on the long-term development projects she's been part of in her time with CAFOD, and their ongoing impact today.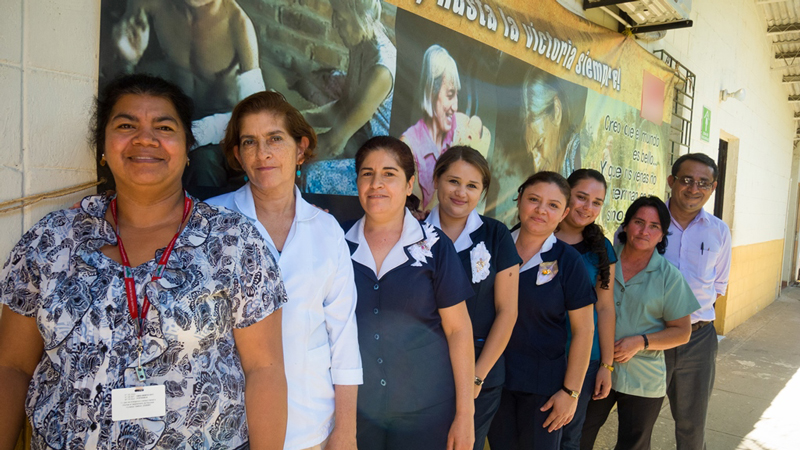 I am blessed to work in CAFOD's Latin America team: my life is constantly enriched by the people I encounter.  Seeing change over time is especially wonderful.  The Ana Manganaro Clinic in Guarjila, El Salvador, is a great example of taking the long view.  I visited it first in 2004, and again earlier this year.  In those twelve years, it transformed from a small building where community health workers received training in the yard, to a comprehensive rural health centre, with a maternity care unit, dentist, nutritionist, physiotherapist and other key health services.  In 2010, the clinic integrated with the Ministry of Health.  Now it serves 16,500 people across eight municipalities and is recognised as a model for rural health services.
Find out about our latest Hands On project in Bolivia
Marlene, my guide when I visited this year, helped me to appreciate fully the transformation of the clinic.
Continue reading "12 Years of progress – CAFOD's development work"