December 22, 2016
Mary Lucas, our representative for the Middle East, describes what life is like for one young boy living in Gaza.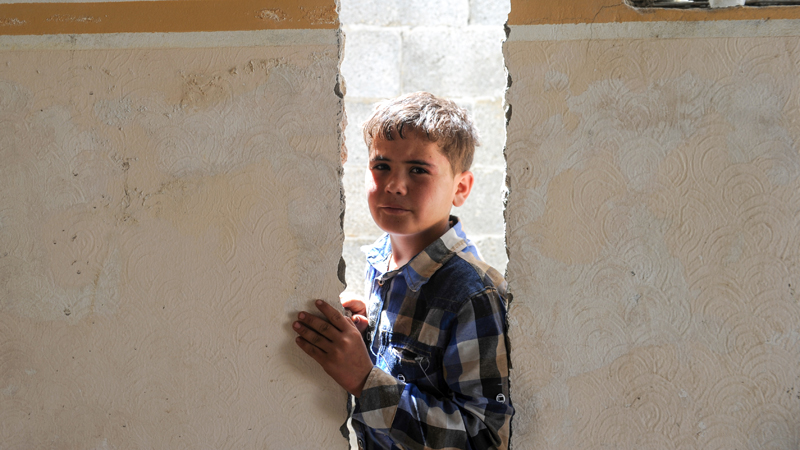 Mohammed was just nine when he and his sister, Doha, were orphaned. It was a hot summer in 2014 and the people of Gaza were struggling to survive an extreme military bombardment. Apartment blocks were falling in clouds of dust throughout the territory. Some nights, entire neighbourhoods were given a few minutes' warning to leave – fleeing their homes to find safety wherever they could.
Mohammed's family had to leave their home as it wasn't safe. They were evacuated to a nearby school and like so many caught up in the conflict, struggled to get the essentials. Water pipes were damaged and food was expensive and running low in shops because of the bombing.
To ensure the family could survive, Mohammed's parents would wait until there was a ceasefire and run to collect water and food.
That day, they decided to check on the house that they had spent years investing in for their family. As they approached the house, an explosion killed them both instantly. Shortly afterwards, another bomb reduced the house to rubble. Continue reading "Christmas in Gaza"