March 23, 2016
CAFOD's Eleanor Heans-Glogowska set herself the challenge of swimming the length of the English Channel over the course of the 40 days of Lent.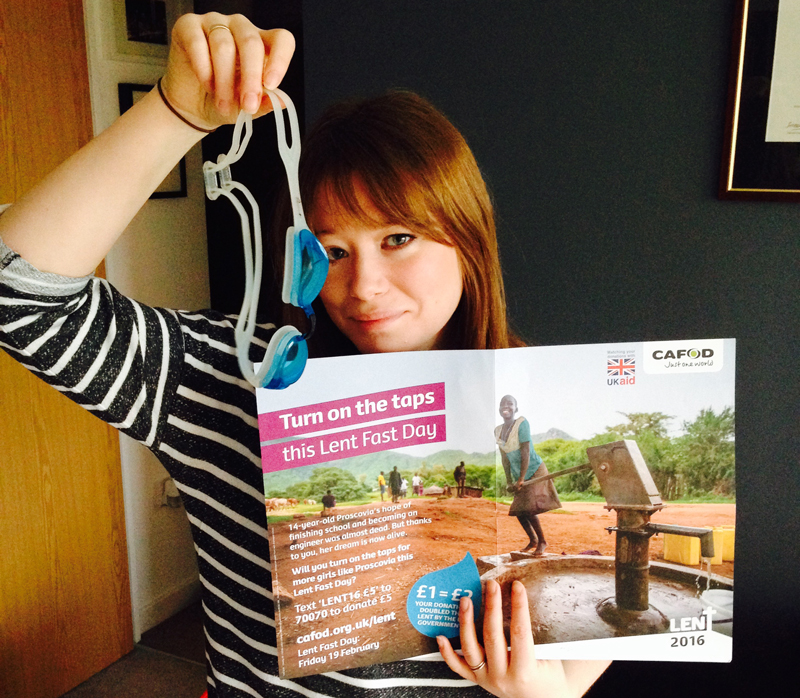 This Lent I set myself the challenge of swimming 22 miles – the length of the English Channel.
Good Friday is approaching and I can almost see the French coast appearing on the horizon! I've now got just 300 lengths left of my Lent Channel Challenge.
I decided to attempt a Channel swim (although admittedly it was in my local swimming pool rather than the cold waters of the Channel) in solidarity with girls like Proscovia, who have to walk two to four hours just to get the water they need.
Continue reading "Elly's Lent challenge: Swimming the length of the English channel!"