Elly's Lent challenge: Swimming the length of the English channel!
CAFOD's Eleanor Heans-Glogowska set herself the challenge of swimming the length of the English Channel over the course of the 40 days of Lent.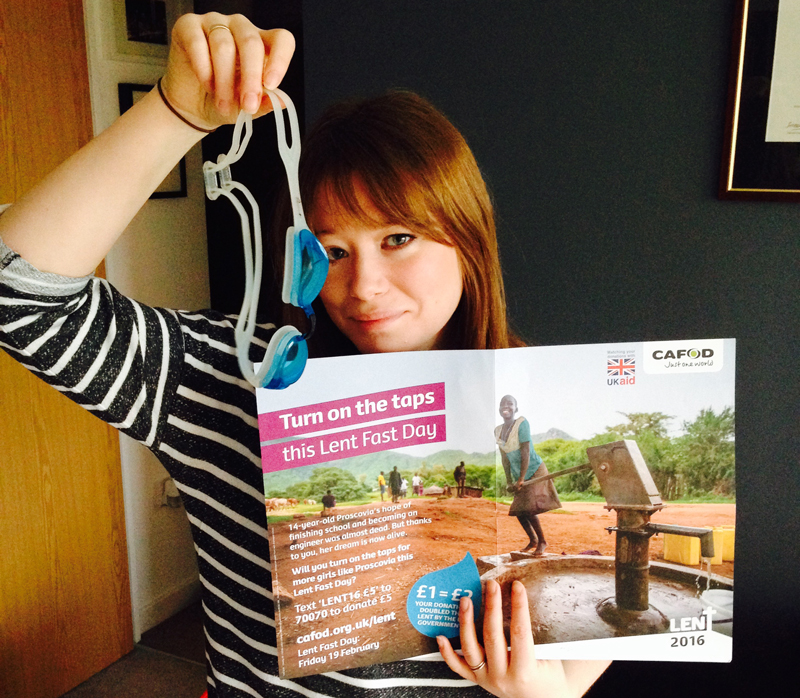 This Lent I set myself the challenge of swimming 22 miles – the length of the English Channel.
Good Friday is approaching and I can almost see the French coast appearing on the horizon! I've now got just 300 lengths left of my Lent Channel Challenge.
I decided to attempt a Channel swim (although admittedly it was in my local swimming pool rather than the cold waters of the Channel) in solidarity with girls like Proscovia, who have to walk two to four hours just to get the water they need.
When I started out I didn't think the challenge would be too bad – I enjoy swimming and 22 miles isn't that far….As it turned out it was a bit more difficult than I was expecting!
The biggest issue (apart from my worries about my hair turning green…) was finding enough time to fit all the swimming in with all the commitments of daily life.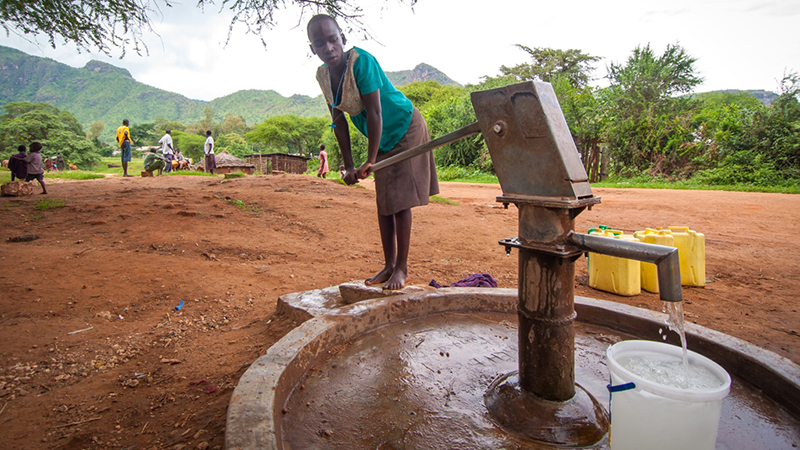 In a very small way this challenge allowed me to experience what it's like to have your life dominated by water. For me, this was just a case of forcing myself to go to the pool after a long day. If I didn't make it, it would only mean I'd need to swim further next time. But for those without access to a clean, safe water source there is no choice but to make the long journey to collect water.
Thanks to CAFOD's partner Caritas Moroto the water pump in Proscovia's village was repaired and she can now attend school and realise her dream of becoming an engineer, but there are still many girls around the world who face the daily challenge of life without access to clean water.
Donate to our Lent appeal to help provide clean, safe water to people living in poverty.