CAFOD staff are thirsty for a challenge this Lent
Mariacristina Lubrano from our digital team tells us about her colleagues who have taken up some really exciting challenges this Lent.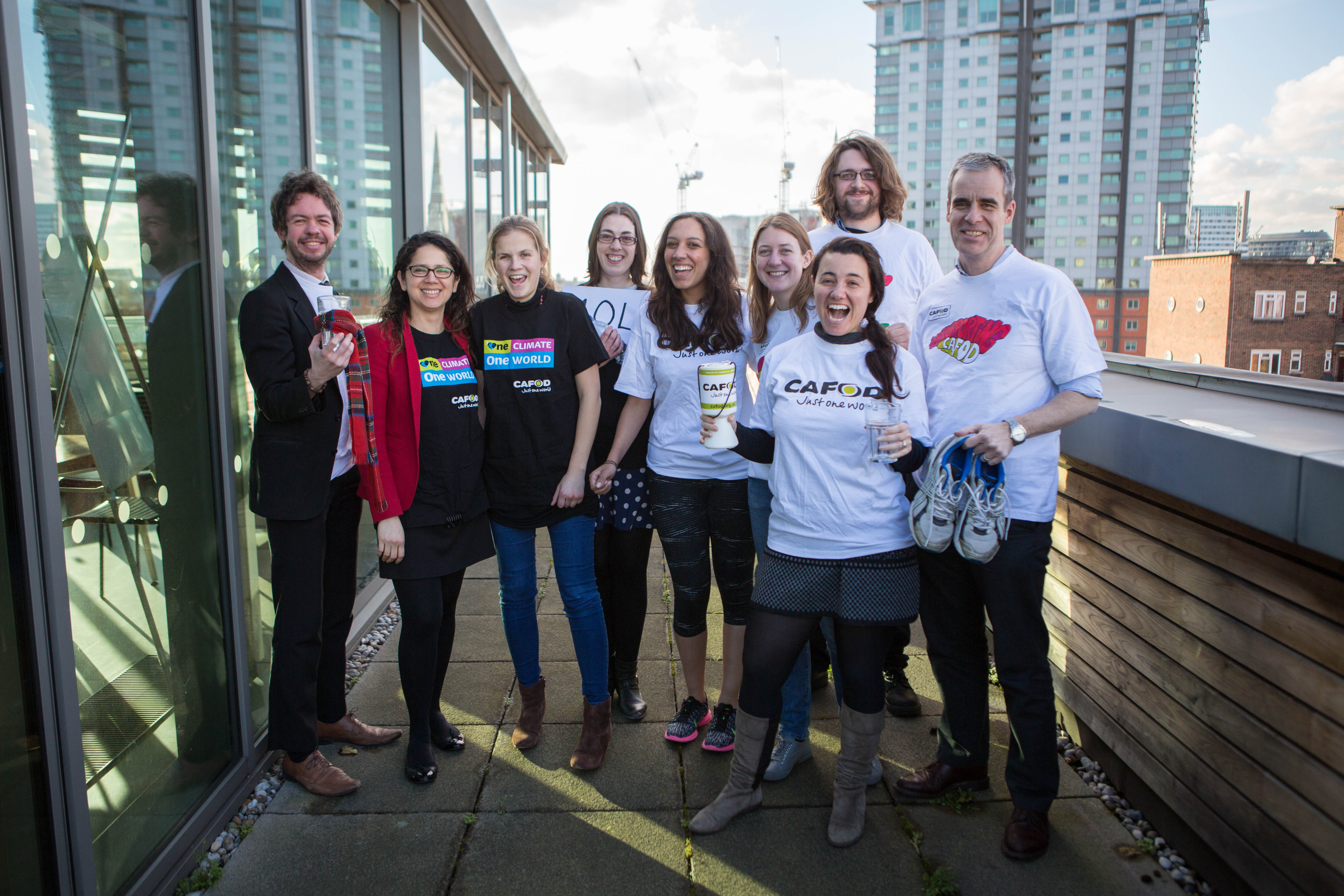 Lent is a special moment for many people at CAFOD and, like every year, we got together to make this Lent count. So many people shared with me their Lenten projects and I am really excited to tell you about some of the things that my colleagues are up to.
Hopefully you will feel inspired by some of the ideas and please keep us in your thoughts and prayers while we carry on with our Lenten challenges.
Take on a Lent challenge of your own with our top six fundraising ideas
Hearing about what some of my colleagues are doing this Lent,  I felt moved by their Lenten commitment.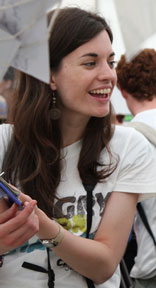 Some will focus on praying and reflecting on the challenges that communities in Uganda face in having safe access to water.
Rachel M. who works in the theology team told me about the issues she had with her shower recently: "My shower stopped working recently. I have to say, I normally love long showers! So this was pretty upsetting. For days, I was unsure when it would be fixed. I caught a glimpse of what Proscovia and millions of girls around the world have to face: shame at not being able to wash. Now my shower has been fixed, I am amazed at how a simple solution can make a huge difference. I have a deeper appreciation of the gift of fresh, clean running water, and I hope many more women and girls around the world will have access to this too."
Almost one in four people in Uganda don't have access to safe water. Watch this video to learn more about the challenges faced by some of the amazing people we have worked with.
Others, like Rachel S., CAFOD's Candlelight Funds officer, are planning to organise events to raise money for CAFOD's Lent Appeal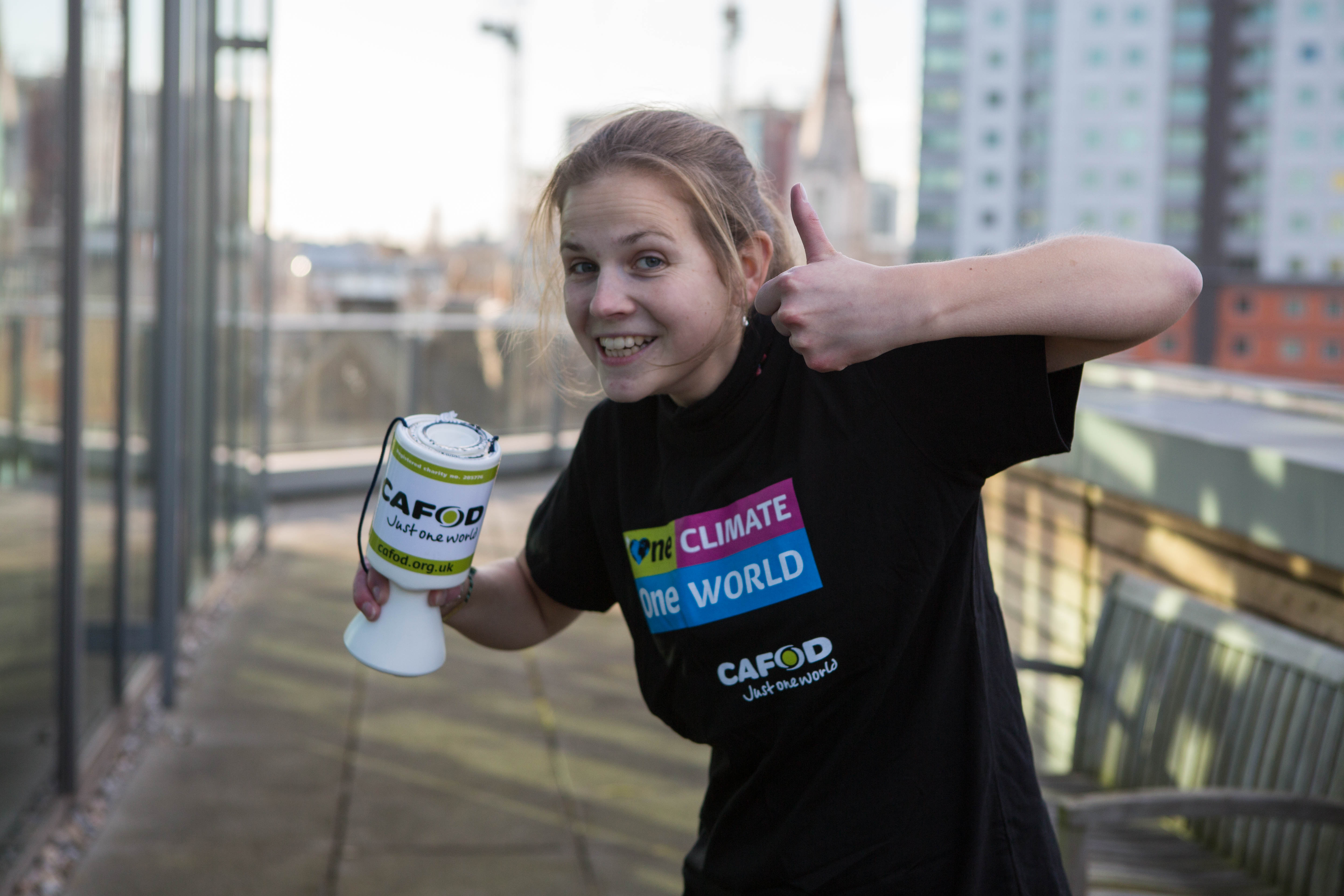 She says: "I'm excited to say that I'm organising a water themed quiz night, couldn't resist the urge to tap into Lent Match Funding by bringing CAFOD staff and friends together for a fun filled evening of quizzing questions!  What better way to fundraise than quizzing people about water; one of our most essential natural resources that we take for granted."
All donations made to the CAFOD Lent Appeal will be matched by the UK government
And of course it wouldn't be Lent without a core group of people giving up a number of things. You might think: sweets, chips, chocolate and alcohol. Well, think again!
Some of them are actually letting go of hot water, hot drinks or living on a very limited amount of water per day to really understand on a personal level what so many people around the world face every day in their lives.
When Mark, from our communications team, told me what he was giving up for Lent, I just could not believe it:
"Well, I'm giving up hot water, central heating and cooking food because life was getting dull and what better way of spicing things up than by standing in a freezing shower every day and eating cold, dreary food for dinner?"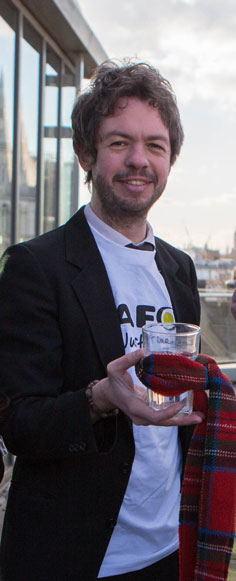 Seriously? I thought. But Mark likes to make jokes all the time so he carried on and said: "My cold-water week is inspired by the women and girls I met in Uganda. Many of them
had to travel for hours each day – some six hours or more – to fetch water. This meant they didn't have time to fetch wood to make a fire for the water. They also weren't able to continue their education, get training for work, or do a job that would help them earn money."
Donate today to help people without access to safe water
As you know, temperatures are still quite low and I think that Mark has set himself up for a very tough challenge. I am sure he would appreciate some messages of encouragement from you all. He is going to go through an interesting week, to say the least!
This is why I love working at CAFOD. People are amazing, people are inspiring and people are always willing to go the extra mile to understand what other less fortunate people around the world go through.
But the commitment carries on with Laura who has just told me that she is going to walk to work. That sounds pretty reasonable, right? Nope, Laura will need to walk for four hours to get to the office in the morning! She's doing this to highlight the fact that women and girls in some parts of the world spend an average of six hours a day walking to collect water.
These are only some of the challenges that CAFOD staff are taking on. You will hear about more during the next coming weeks. Follow CAFOD's blog and twitter, Facebook, Google+ and Instagram for updates. Watch this space!
And you? What are you doing this Lent? Please tell us your plans in the comments or share your pictures on social media by tagging @CAFOD.