Harvest Fast Day: Prayers for a brighter future
Catherine Gorman works in CAFOD's Theology Programme. She reflects on a request from Vladimir in Bolivia that we pray for him and his family this Harvest.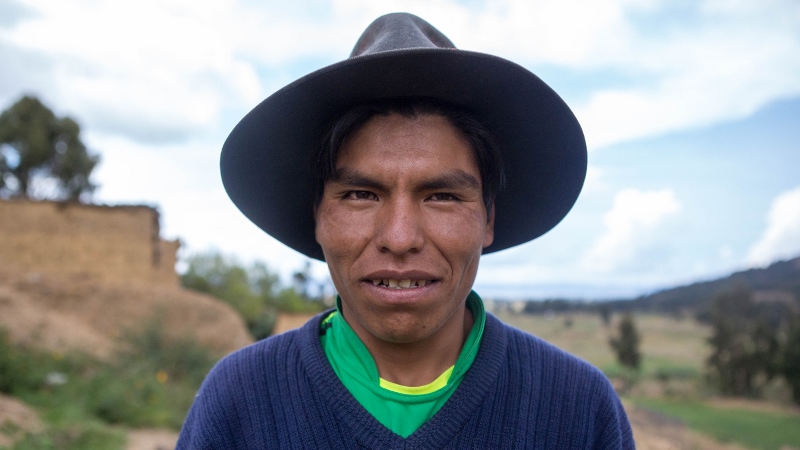 "If people in England and Wales were able to pray for us, we'd like them to pray for our dreams to come true and that our work isn't in vain, but that what we wish for our land will come true." Vladimir, 25, Bolivia
Pray for Vladimir and his family this Harvest
This simple request for prayers reminds me of how universal the Church is. It makes me aware of our similarities, despite the differences in our lives and circumstances.
I have travelled to Brazil, El Salvador and Sri Lanka during my time at CAFOD to meet the people at the heart of our work. There are also countless other people throughout the world, like Vladimir, who I have not met in person but whose story I have read and been touched by.
And as I have encountered these people – physically or virtually – I have been struck time and again by their faith in the most difficult of circumstances.
[youtube https://www.youtube.com/watch?v=VU50Yw-w1Fo&w=560&h=315]
Share your prayer for Vladimir and the people of Bolivia in the comments below
Vladimir lives with his wife and his 3-year-old son on a small, steep patch of land on the Bolivian Altiplano – a vast inhospitable plain almost 12,000 feet above sea level. Life is tough – the harsh conditions, with blazing sun and devastating hailstorms, destroy crops and mean Vladimir struggles to grow enough for his family to eat.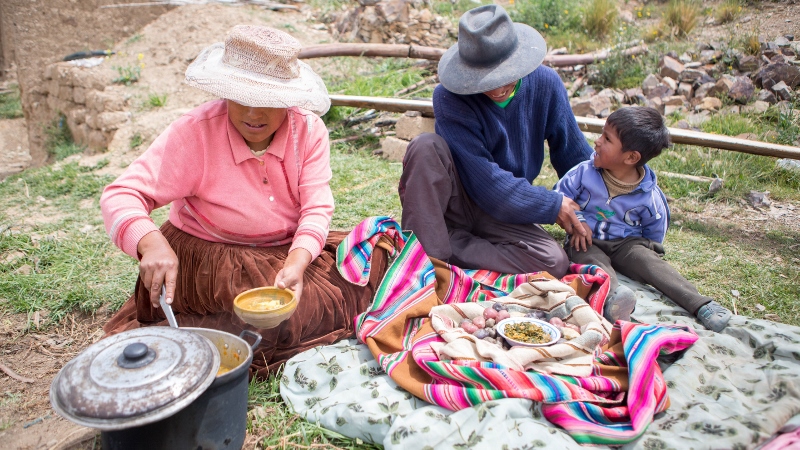 But he is a man with dreams and a plan for a better future and he has faith that this plan will come to fruition. Supported by our partner, Fundación Nuna, Vladimir is building a greenhouse, he has terraced some of his land to help with irrigation and they are looking to build a well so that the family has a reliable source of water for their crops.
In this Year of Mercy, Pope Francis has said: "We will entrust the life of the Church, all humanity and the entire cosmos to the Lordship of Christ, asking him to pour out his mercy upon us like the morning dew, so that everyone may work together to build a brighter future."
This Harvest Fast Day we have a chance to work together with Vladimir as he embarks on a journey towards a brighter future, trusting that with God's help we can make a difference.
Get Hands On to support people like Vladimir in Bolivia this Harvest Fast Day
Vladimir says: "My faith has always helped me through difficult times. When you have faith, everything is possible."
Through the grace of God the work that Vladimir and others in his community are carrying out on their land will end in an abundant harvest.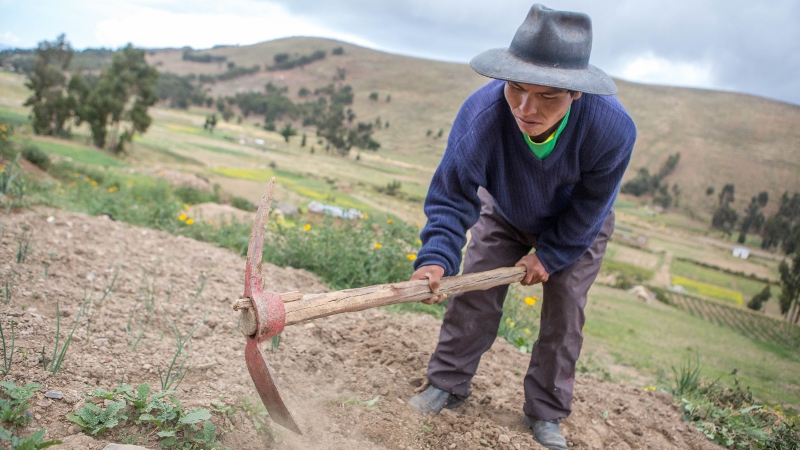 So, as they undertake this journey, let's honour his request and hold Vladimir, his family and community in our prayers. Let's pray that together we can build a brighter future that all people, no matter where in the world they are, may enjoy.
Download our Harvest Fast Day prayer and share your personal prayers for Vladimir and his family in the comments below.