Why should we protect human rights?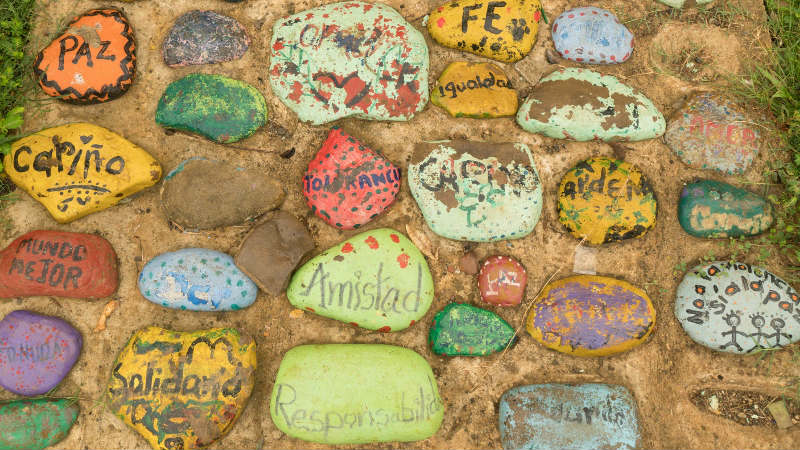 Our belief in the inherent dignity of every person calls us to protect the rights of everyone in our human family. We ask people from some of the organisations we work with why protecting rights is essential if everyone is to reach their God-given potential.
Speak out about human rights – become a campaigner with CAFOD
Miriam – El Salvador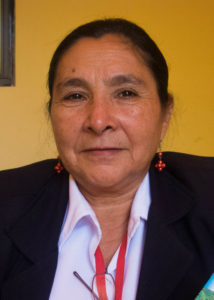 Miriam survived a massacre during El Salvador's civil war that took place between 1980-1992 in which 75,000 civilians were killed. Today with a local organisation that CAFOD supports, she helps other survivors to record their experiences and get the compensation they deserve. 
"On 25 July 1981 I was cooking lunch when they came to my house – 20-30 men at least, heavily armed, dressed in green and black with their faces painted. One man entered and asked for my husband. I turned and he shot me, two bullets in the thorax. It damaged my kidney and my lung. They killed my sister who had an 11-month-old child. The massacre lasted 15 minutes. It is a miracle I survived.
"They killed 50 members of my family. Every day they are with me. God gave me my life back so now I work for the families of the victims.
"When the peace accords were signed in 1992 many families asked themselves, what would happen next? So, we formed a committee of families to come together, to talk, to remember and record what happened here. As human rights defenders, we are defenders of life. 
"Where I work, many people come to the office every day: fathers, mothers, children. They tell me about their experiences. Thanks to the training I've received I know how to register them and their details. We are building a database. I can give them guidance and help them find out how to get compensation."
5 human rights violations you might not have heard about
Issam Aruri – occupied Palestinian territory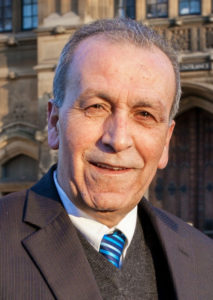 Issam runs the Jerusalem Legal Aid Centre in the occupied Palestinian territory. He explains why their work is crucial for families who have been living under Israeli occupation for nearly 50 years. 
"This year marks the 50th anniversary of the six-day war that started the Israeli occupation, and today sees 4.7 million Palestinians still living under an occupation that is illegal under international humanitarian law. An end to the occupation is the bedrock of a viable peace solution.
"Since its beginnings more than 42 years ago, the Jerusalem Legal Aid Centre has worked to support vulnerable communities facing human rights violations. We provide legal aid to families whose homes are under threat of demolition from the Israeli authorities and work to get the cases frozen by the courts so people can stay on their land and continue their way of life.
"Without our presence, Palestinians would face costly fees, leaving them little choice but to forfeit their claims and lose their homes.
"When peace processes stutter to a halt, ordinary people pay the price. In the case of Palestinians and Israelis, it is often with their lives. Yet I have seen that peace and security are in the long-term interests of both communities in order to live side by side as neighbours in full respect for each other. We will not achieve a just and lasting solution to the conflict without first ensuring respect for international humanitarian law."
Father Leonard Santedi – Democratic Republic of Congo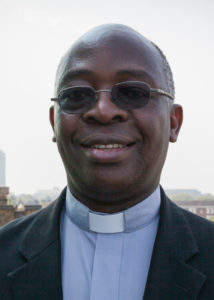 Father Léonard Santedi is a Catholic priest in the Democratic Republic of Congo (DRC). Elections were postponed at the end of last year, but thanks to mediation work by the Church, the incumbent President Joseph Kabila has agreed not to stand for a third term. There has been escalating political violence as the country waits for elections, due to take place at the end of 2017.
"If elections don't go ahead, the opposition can mobilise lots of protestors and this could mean violence on the streets. We have also recently seen a clamp down on human rights and freedom of expression.
"The President cannot be allowed to stand again. We want everyone to get together and find a way to manage the situation so that credible elections can be held. The Church is calling on the international community to put pressure on the government to respect the constitution and human rights.
"We are also working on educating ordinary people about their rights, with support from CAFOD. People need to take control of their destiny and understand that violence isn't the answer.
"I have a theological conviction that this is part of God's work. God wants peace and well-being for people. He has given his spirit to this, and others must now use their hands to put this into action."
Meet other human rights defenders CAFOD supports and share their stories