Blessed Oscar Romero's influence continues today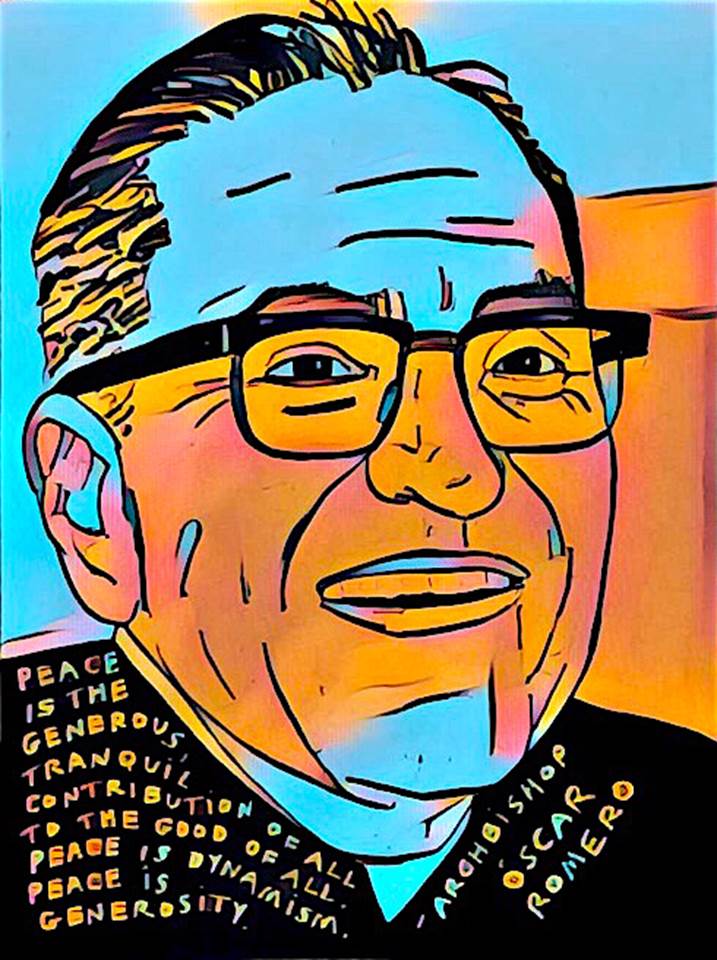 To commemorate 100 years since the birth of Blessed Oscar Romero, CAFOD PR manager Kemi Bamgbose spoke to several people who continue to be inspired by Romero's  powerful legacy today.
This year marks the 100th anniversary of the birth of Blessed Oscar Romero, the Archbishop of San Salvador, El Salvador who was brutally assassinated in 1980.
Archbishop Romero was beatified in 2015 and today he is recognised across the world for his commitment to social justice – practically demonstrating the love of God by defending the rights of the poorest and most marginalised communities in El Salvador.
His life and legacy continues to inspire many people to be a voice for the voiceless. Meet those lives have been transformed by his work.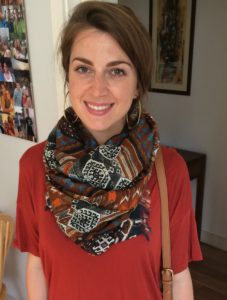 Rebecca Haile, Bangladesh Programme Officer, CAFOD
I first came across 'A step along the way' prayer when I was at school and then several years later when my Mum gave me a printed copy when I first considered moving into International Development after finishing University.
I even referenced this Romero-inspired prayer in my first CAFOD interview several years ago! The prayer really resonates with me and constantly reminds me why CAFOD's work is so important and much needed.
As the poem sums up, we may not be able to solve every problem we face but there's value in our contribution, no matter how small. And we might not see the fruits of our work in our lifetime but we're building the necessary foundations for the future. This is a really humbling and beautiful sentiment.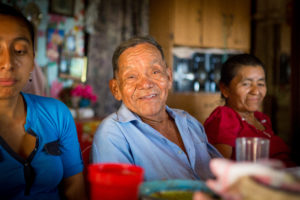 Juan Garcia, Farmer, El Salvador
"Monseñor Romero spoke a lot for the poor. We went to his funeral in 1980. Some people came to tell our cooperative that the funeral would happen and took us there for free. I was there when the army started to fire on us. Monseñor Romero died for speaking the truth in favour of the poor. You felt he was a person who helped the poor. Everything he did was good. The president was doing a lot of bad things to us in the cooperatives, but Oscar Romero did things in favour of us. And for this, we love him."
Find out more about the life of Blessed Oscar Romero
Bernadette Goddard, Seville, Spain
"I first came across Blessed Oscar Romero when I started volunteering with CAFOD almost 10 years ago. As part of my year with CAFOD step into the Gap I had the privilege of travelling to Nicaragua. There, I met the sisters, who were giving a voice to children, young people and women in poor and rural areas. Seeing this work in action reminded me of Romero's compassion for the poor and his desire to be a voice for the voiceless.
After returning from Nicaragua a friend shared a profound Romero phrase which I now hold in my heart: "Each one of you has to be God's microphone." I have met many people in my life who have a voice which is not heard for whatever reason. As each of us are made in the image and likeness of God we have a responsibility to be a microphone of justice and peace for each other – just as Romero said."
 Anthony, pupil
"I learnt about Archbishop Romero at schools and the values he lived by which inspired him to give his life to help the poor.  He was courageous because he needed to be brave to help other people. He also had hope because he had faith God even in a situation like the one he was in. Oscar Romero also had love because he loved the poor people enough to give his life for them."
Take a look at our education resources on the life of Blessed Oscar Romero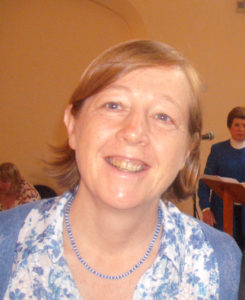 Susy Brouard, Theology Programme Advisor, CAFOD
"I have seen the Romero film three times – the first being in my early 20s. The film had a profound impact on me. Romero is an inspiration for anyone and everyone. He was a traditional bookworm – the last person you would expect to get involved with challenging the government and the army. But following the murder of his good friend, Rutilio Grande and the increasing injustices he witnessed, he couldn't help but act. Only God could have inspired him to put his life on the line in this way.
There are many things I admire about Romero but one of them was Romero regularly included the names of those who had been tortured and murdered in his homilies – such was his dedication. Romero was the voice of the oppressed. He inspired me to not only work for social justice but to work for CAFOD and to challenge the structures which oppress people and prevent human flourishing."
Find out more about our Romero-inspired retreats happening this Autumn