Celebrate a life with CAFOD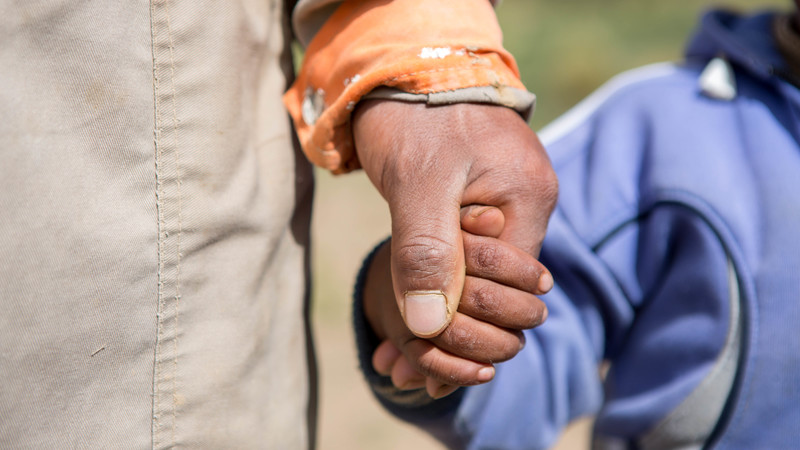 Roisin Beirne, CAFOD's Candlelight Fund Officer, talks about the inspirational families who honour a loved one through CAFOD's work.
For me, this year has been eventful and full of meaning, as I began my new role in April, looking after our Candlelight Funds. I support those who have lost a loved one and are looking for a way to pay tribute to them through CAFOD's work. I have been completely overwhelmed by the compassion and generosity shown by those who remember their loved ones in this way. They have welcomed me with a level of warmth that I never imagined would be a part of my job.
Thank you so much for your kindness.
I have the incredible pleasure of getting to know our wonderful supporters who commemorate a loved one through a Candlelight Fund – where a number of donations are combined to create an enduring memorial – or a one-off donation in their memory.
By celebrating one very special life, you'll be touching thousands more around the world.
I'm always amazed that, even in such sad circumstances, people's positivity and hope shines through. Despite the fact that they dearly miss their loved ones, these families see a desperate need to help our brothers and sisters living in poverty overseas and want to help them in their loved one's name.
"Lily's Candlelight Fund gave me that light I was desperately looking for in the darkness – it gave us something to focus on." Katherine Carlyle
The Carlyle family have a Candlelight Fund in memory of their daughter Lily. Money raised helps children and young people around the world, and the family find it a very meaningful way to remember their little girl.
It's so inspiring that these families find the strength to think of their global family at such difficult times and create beautifully lasting tributes to their loved ones.
I always love to hear from our supporters so if you ever fancy a chat or simply want to talk about that special someone you miss, feel free to call.
If you are doing anything in memory of your loved one, whether it be a bake sale, a run, a Sunday lunch or a skydive, please do let me know. We'd love to share your story as it will inspire others more than you know.
If you'd like to hear more please read about the 3 ways of commemorating a loved one through CAFOD's work. Alternatively contact Roisin at 020 7095 5348 or email remembrance@cafod.org.uk