Shaping the future of our planet through Laudato Si'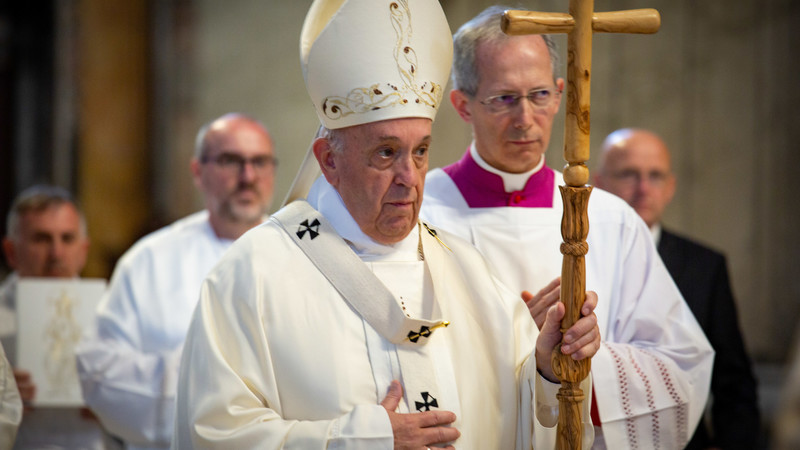 Five years on from its publication – writes CAFOD's Head of Theology, Linda Jones – Pope Francis' groundbreaking encyclical still challenges us to think again, to think differently, and to renew our commitment to bring about positive change.
I am in awe of key workers and healthcare staff who are facing the current coronavirus pandemic head on. I'm sure that many of you feel the same way. Their time, effort and sacrifice are proof of their dedication.
I am lucky enough to be working from home. During the last few weeks of lockdown, my sense of time has become somewhat distorted. Even though I accept that time now feels different, I'm finding it hard to believe that it is already five years since Pope Francis published his groundbreaking encyclical, Laudato Si'. This week we are celebrating its anniversary.
Celebrate 5 years of Laudato Si with CAFOD
I can still remember how excited I was when I first read Laudato Si'. It was full of ideas and written in a style that was easy to understand. It soon became clear to me that, for CAFOD, this encyclical would mean the chance to think again about the meaning of progress.
We are all connected to each other
We were already well aware of the challenges of climate change for people living in poverty. However, I'm not sure we had fully grasped just how interconnected the twin crises of environmental damage and poverty truly are. Through reflecting on this encyclical, we discovered the need to respond to both the 'cry of the earth' and 'the cry of the poor'.
Since that time, we have been engaged in a global dialogue about what kind of world we want to leave behind for our children and grandchildren. Is progress all about economic growth and consumption? Or, is there a way of living that is less wasteful and more sustainable?
Had we become almost addicted to 'new' products? A life lived at top speed? A way of life that took nature for granted? Or, could we change? Live more simply? Become more contemplative?
We recognised the need to become more aware of the call to care for creation alongside the need to care for our neighbours.
Protecting the most vulnerable
Now, we are learning to live with coronavirus – a disease that highlights, even more starkly, the inequalities that already existed. Coronavirus is not just a healthcare crisis.
Find out how CAFOD is responding to coronavirus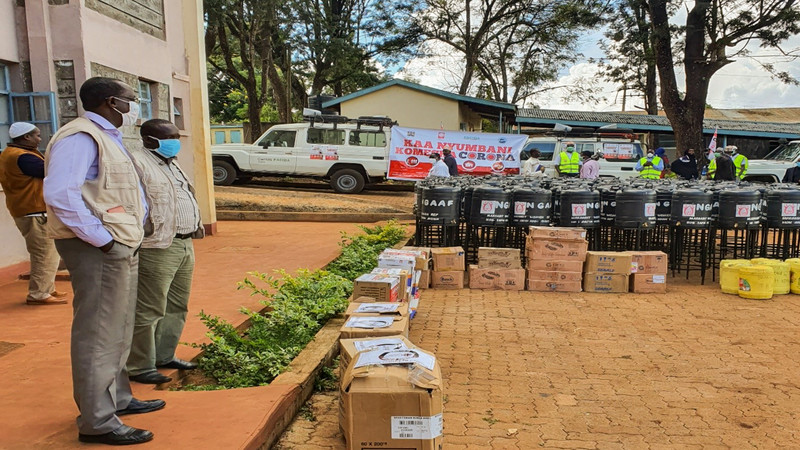 Since there is no vaccine yet, and no perfect medicines, the best hope is preventing the spread of the virus through social distancing and proper hand washing. But we still live in a world where, for many people, clean water and soap are simply not available. Many of these people are forced to travel long distances from their homes just to access water. Telling them to constantly wash their hands is just not feasible.
Of course, tackling the virus is uppermost in our minds. Our own sense of safety and security has wobbled as we feel uncertain and at risk. Those of us who can manage it are spending time caring for and looking after our families and close neighbours. Many of us will have lost our jobs, and maybe we are struggling to see a way forward.
But all things pass, and this crisis is no exception.
Join us in praying for all those affected by coronavirus
Caring for our common home
When it does pass, however – when we have found that way forward – what kind of world will we leave behind for future generations? Now is the time to focus even more on the meaning of progress.
As Pope Francis writes in Laudato Si': "A technological and economic development which does not leave in its wake a better world and an integrally higher quality of life cannot be considered progress."
Put simply, it is not progress if it literally costs us the earth. There is no flourishing if so many people are left behind. It is a scandal that so many people will die for lack of clean water.
Take action to protect the most vulnerable from coronavirus
We are now a generation who have seen – however briefly – that air can be clean, that birds can sing more sweetly (without the accompanying noise of aeroplanes), and proof that good neighbours and family really are the most important things in our lives.
Will we grasp this moment, alongside our urgent search for treatments and vaccines, and reconsider what the world could look like?
Are we willing to work together, across the globe, to overcome the poverty that causes so many people to suffer so much? Are we ready to accept our responsibility to care for the Earth alongside caring for our neighbour?
Transforming our world for the better
Pope Francis challenges us to think again, to think differently, and to renew our commitment to bring about positive change.
"I urgently appeal, then, for a new dialogue about how we are shaping the future of our planet," he writes in Laudato Si'. "We need a conversation which includes everyone, since the environmental challenge we are undergoing, and its human roots, concern and affect us all."
During isolation and lockdown, time may feel elastic, but sometimes it needs to be grasped with both hands, so that we can, together – even when we are physically apart – create a world in which our children, our grandchildren and all future generations can flourish and live well.