CAFOD's debt campaigning over the years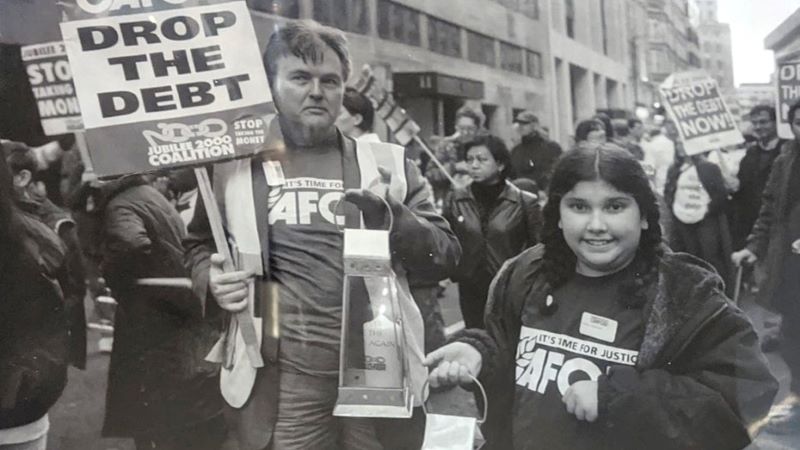 Maria Elena Arana, CAFOD's Campaign Outreach Coordinator, tells us how CAFOD's debt campaigning has transformed over the years and how now, more than ever, we need to speak up once more to cancel all debt.
I started work in CAFOD's campaign team back in summer 1991. CAFOD then was in the third year of the environment campaign Renewing the Earth. During the 1990s, CAFOD supported policy forums that were looking at the impact of debt in increasing poverty in many developing countries across the world, but particularly in sub Saharan Africa.
We wanted to campaign on debt cancellation because of this. Along with trade and workers' rights, these issues became a key component of the CAFOD Fair Deal for the Poor campaign launched in 1997.
Jubilee 2000
At that time, CAFOD was a founder member of the Jubilee 2000 Coalition, campaigning on debt cancellation for the poorest countries. By May 18 1998, the same day at the FA Cup final that year, a human chain of over 70,000 campaigners surrounded a meeting of leaders from the world's richest countries – the G8 – in Birmingham. I still remember the many monthly train journeys to Birmingham for joint agency planning meetings!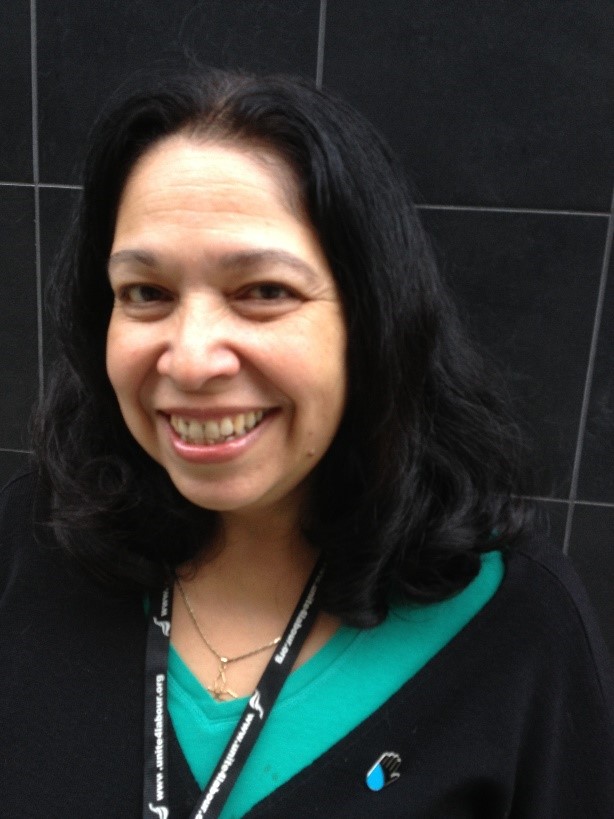 And CAFOD, along with Christian Aid, was one of the major agencies supporting this event. We organised one of the four sectors of the chain and filled the cathedral three times over that afternoon. For the thousands who couldn't fit into the cathedral, we organised loudspeakers so they could hear the words of ministers, MPs and partners.
One partner in particular, Mulima from Zambia's Catholic Commission for Justice, Development and Peace, told us the story of an eight-month-old baby in Zambia who contracted malaria. His parents spent two days borrowing the money to buy drugs to save his life. His parents walked with him for two hours to the nearest clinic, but he died on the way. "When that child was born, he owed the world's richest creditors more than he could ever repay," she said. "The truth is that in his short life, he only stopped being bankrupt when his parents buried him."
Debt cancellation is possible
By the end of the Jubilee 2000 campaign, over 300,000 CAFOD supporters had signed the Jubilee 2000 petition. This public call for justice resulted in pledges to deliver far-reaching debt cancellation.
Twenty-three of the world's poorest countries have received debt cancellation totalling over US $87 billion. As a result, spending on public services rose in all these countries: an average increase of around 40 per cent on education and a massive 70 per cent on healthcare. Our debt campaigning in the past had a huge and positive impact on poor communities across the globe.
We need you once again
When primary-school fees in Uganda were cancelled due to debt relief, the number of children enrolled in primary schools more than doubled, to more than five million, over the next four years. Enrolments doubled again in the four years after that.
Twenty million more African children entered school thanks to debt cancellation and targeted aid increases between 2000 and 2004. Money freed up through debt cancellation helped build classrooms and provide training for teachers.
In April 2020, the G20 group of the world's largest economies announced that over 70 countries could stop making debt payments over the next eight months to the countries they owe. This would save around $12 billion.
This is a welcome step, however, debts must be cancelled – not just suspended – to avoid simply postponing an economic crisis to next year.
Between now and September, we want you to send us a photo of you creatively displaying the words Cancel The Debt. We're collecting photos of supporters from across England and Wales, and we will put your photos together in October to send a message to world leaders that it's time to #CancelTheDebt.
Find out how to get involved with #CancelTheDebt.
By adding your face and voice, you can show that debt isn't something the international community will stand for.