Saying the last goodbye during the coronavirus lockdown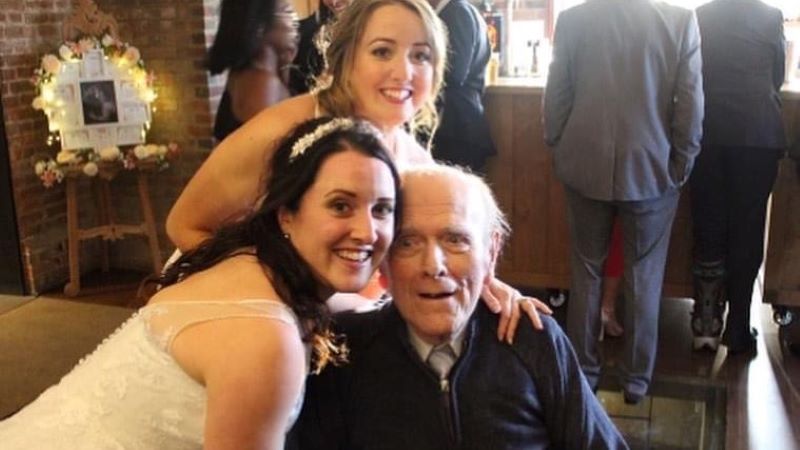 Therese, from CAFOD's Digital Fundraising team, lost her Grandpa during the coronavirus lockdown. She reflects on the life he led and how it felt to say goodbye during this time.
My Grandpa, a proud Welshman, was born in 1936.
Brilliant, stubborn, one of a kind. Literally in some ways, as he's the only person I've ever met who changed their own name, making his little family the first generation of Wynn-Davies in doing so. A man who could have picked any career he wanted, yet he chose the one that would save the most lives. He became a consultant surgeon with a particular skill for A&E.
Another Welshman, Nye Bevan, helped establish the NHS and by 1948 the National Health Service was here. Grandpa always wanted to be a doctor and after spending two years as a young doctor in the USA, this concreted his belief in the NHS and what it does: valuing and providing healthcare for all citizens, not just for those who can afford it.
Find ways to celebrate a life this season of remembrance
Being my Grandpa
Growing up, my favourite present from Grandpa was a toy medical set. It came in a red box and had a cute little stethoscope. He would demonstrate how it worked for me.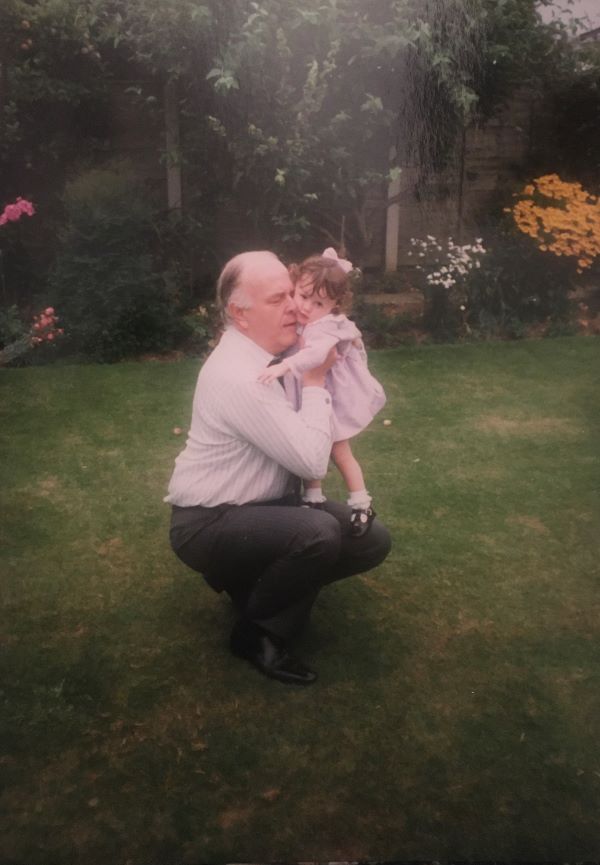 Grandpa loved things that I also love: red wine, white wine, champagne, whiskey, etc. Grandpa knew we adored ballet so he would do a little ballet dance, complete with twirls and pointed toes, at the top of the driveway whenever we were leaving his house and we would all be in fits of giggles driving home.
When I was off to secondary school I clearly remember Grandpa telling me to make use of my big Wynn-Davies head and headbutt anyone who tried to bully me. I found this quite funny – I was considered tall at that age – but mum gave me a lecture on telling a teacher instead (much less fun).
Looking after Grandpa
As Grandpa got older we noticed a decline in his ways of doing things and he was diagnosed with dementia. After a few years of assisted living it was decided that a full-time care home would provide the best care that was needed. We were all able to visit quite frequently, we would take humour in re-introducing him to his grandchildren's partners on every occasion even though he had met them several times. It was interesting to know that he still knew his immediate family.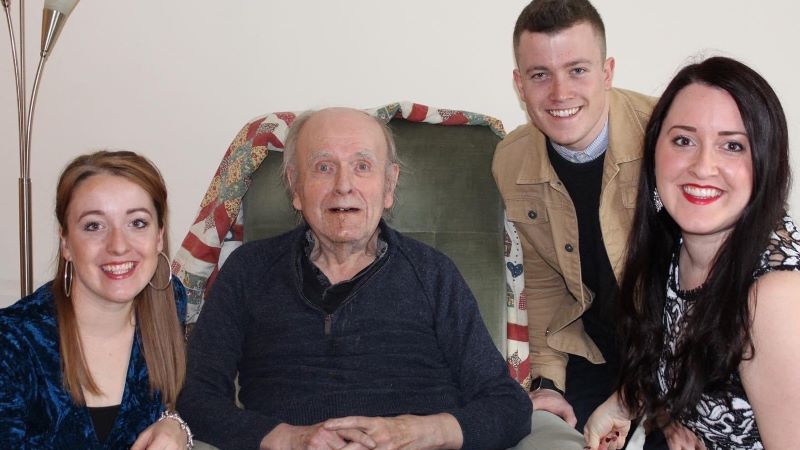 When lockdown started in the UK those visits to see Grandpa had to stop. It was a challenging time for everyone and it was difficult for Grandpa to fully understand what was happening. My Dad was able to visit shortly before lockdown was announced and Grandpa had been watching the news. There had been a plea for retired NHS staff to return to work to help. Grandpa was telling Dad that he was planning to head "in to the hospital to help with the new recruits".
Saying goodbye
On 8 April 2020, Grandpa passed away. He had a chest infection that he wasn't able to shift one last time. Dad had been allowed in a couple of days before, covered from head to toe in PPE, and he video called us so we could say goodbye. We knew it was the end and we're grateful to the technology that was there for us, but it was still very tough, mainly not to be able to cuddle our Dad.
Lockdown was still in place for his funeral so we weren't allowed to go and it still hurts my heart.
My sister, brother and I, along with our partners, arranged to speak on video call and Mum planned to join us online when they were ready. It was very weird to get dressed up, book time off work, and just sit at the dining room table with a screen in front of me. Still, we made a few jokes and shared memories.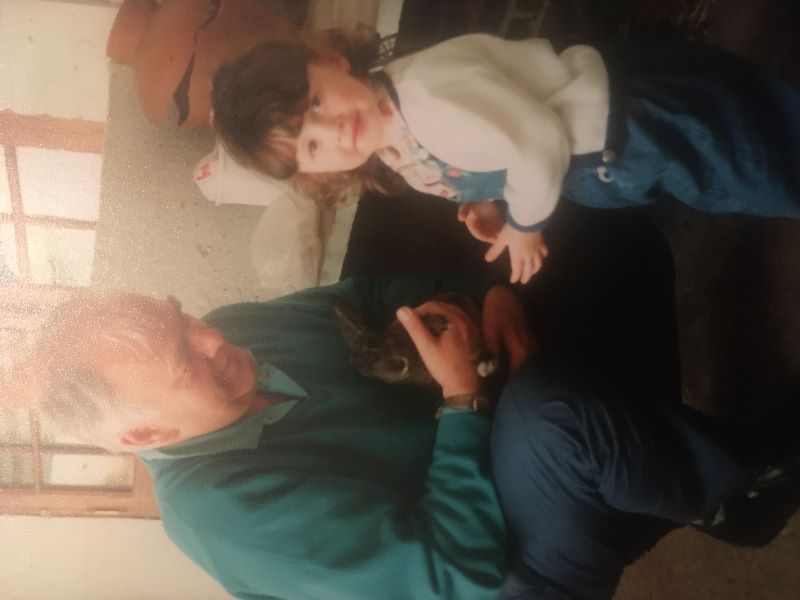 Mum was able to join the call and showed us Grandpa in the funeral hearse making one final visit to our family home. The crematorium was unable to set up any live streaming service so Mum handed over her phone to one of the funeral directors. The signal was really weak and it kept cutting in and out which made it quite painful but the hardest thing for me was seeing my Mum and Dad sitting there on their own.
Remember your loved ones with our prayers of remembrance
Feelings now
I don't feel like we got the chance to properly say goodbye. Things over a screen don't really feel real. Perhaps there is a part of my brain that thinks it was some sort of TV show?
Grandpa's colleagues have organised a commemorative rose in the gardens of the hospital he used to work in and they're also arranging the installation of a bench locally. I can't help but think that they're putting their efforts into something physical because they also couldn't physically be there to say goodbye.
Dementia stole a lot of Grandpa from us, but in the end, Covid stole our final goodbye.
Thank you for teaching us so much Grandpa and sharing your medical talents with the world. I know you would be so proud of your beloved NHS right now, you were one of those heroes.
Nos da Grandpa.
Huna mewn hedd.
Diolch yn fawr.