Learning on the job: How toilets transform communities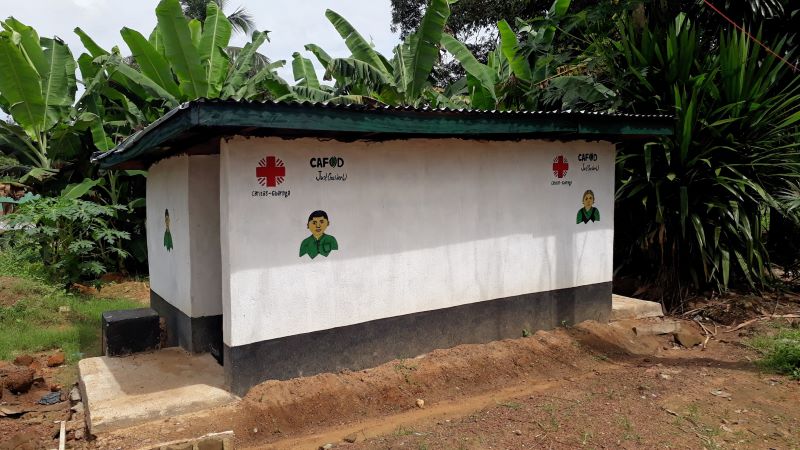 On World Toilet Day, Ged Naughton remembers his relief to find a pristine toilet provided by CAFOD on a work trip to Liberia – but billions of people around the world still need access to clean, safe sanitation.
The worst toilet I ever encountered was at York Racecourse on Monday 31 May 1982, when I was one of an estimated 190,000 people who flocked there to catch a glimpse of the Pope.
I estimate that at least 189,000 of them also flocked to the portaloo I discovered in front of me on that warm afternoon, because it was beyond description. I opened the door, but I couldn't go in. Not making use of the facilities affected the memories I have of the rest of the day, and in fact the entirety of His Holiness' visit, but not as much as using them would have.
The other major offenders on my toilet hitlist – bar one infamous candidate in a nightclub in St Petersburg – figure largely on CAFOD trips, where I go to all kinds of lengths not to find myself squatting precariously somewhere.
And what about "al fresco", I hear you ask? Well, there's an added bonus: it's often a spectator sport. Local children especially often seem to love nothing better than catching a glimpse of a pink, sweaty, middle-aged man trying to maintain his dignity behind an ineffective sapling.
A terrific toilet
I was in a school on the outskirts of Gbarnga, Liberia, a couple of years ago, while working for another organisation, and I felt my stomach quake.
I asked a teacher if there was a toilet. He got some keys and took me round the back of the school building. I kept my head down and imagined the worst – lizards, mosquitoes, snakes. But when I looked up what I saw was a heavenly vision.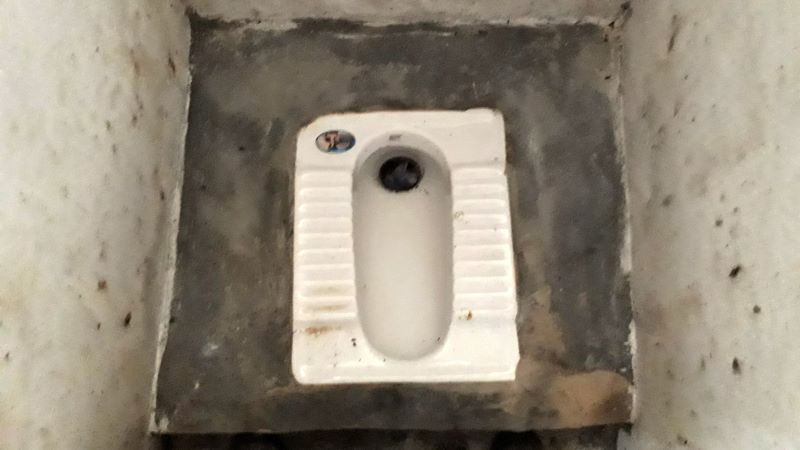 Right in front of me was a brand new, pristine, freshly plastered, clean and hygienic toilet block. With the saintly name of the organisation who had provided it painted clearly but sensibly, on the front and the side, right next to the firmly hung door with its functioning lock.
As I entered, I remembered the old strapline: "CAFOD: on the side of people in need".
Action on sanitation is no joke
Stories like these have allowed me to shock and amuse my family and friends over the years, that I've been privileged to travel to meet the people in our stories face-to-face, but it's no joke for the 4.2 billion people living without access to safely managed sanitation.
Today is World Toilet Day and today we're celebrating toilets. We also urge action to tackle the global sanitation crisis, and achieve water and sanitation for all by 2030 (Sustainable Development Goal 6).