Running off Christmas with CAFOD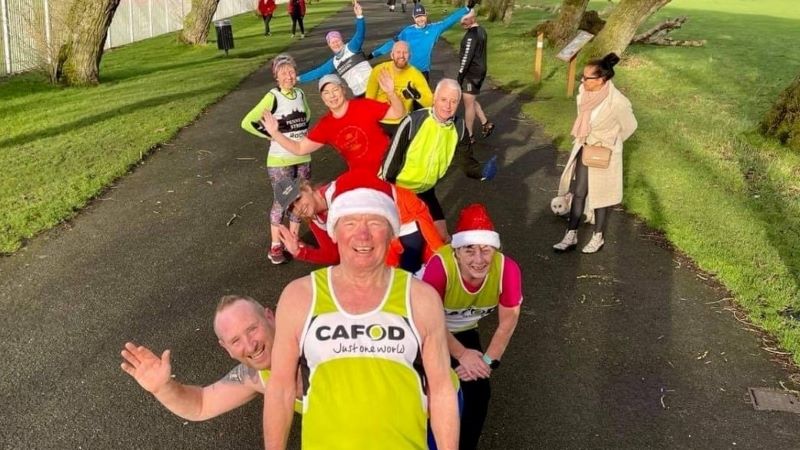 CAFOD supporters from all over England and Wales braved the cold to take part in our virtual national fun run over Christmas, raising almost £20,000 so far. Ciara Hogan, our Community Participation Coordinator in the Shrewsbury diocese, looks back on the event.
Hundreds of our supporters gather to run the annual CAFOD Fun Run every year. It has long been a highlight of the CAFOD calendar for everyone in Liverpool and Shrewsbury, so we were determined to make sure the event happened in 2020.
Obviously, the coronavirus pandemic meant we couldn't 'run' it normally, but with the dedication of some of our volunteers and staff we were able to go ahead with a slightly different event.
Get inspired with our fundraising ideas for 2021
A fun run with a difference
Rather than meeting in Wavertree or Bollington, we asked CAFOD supporters to run, walk or toddle 5km in their local area. What started off as something to replace the two annual events quickly turned into a national CAFOD virtual fun run!
Individuals, families and parish groups took on the challenge and we were blown away by the response. We had runners and walkers from all over the country join us in running off those Christmas indulgences while fundraising for CAFOD's vital work.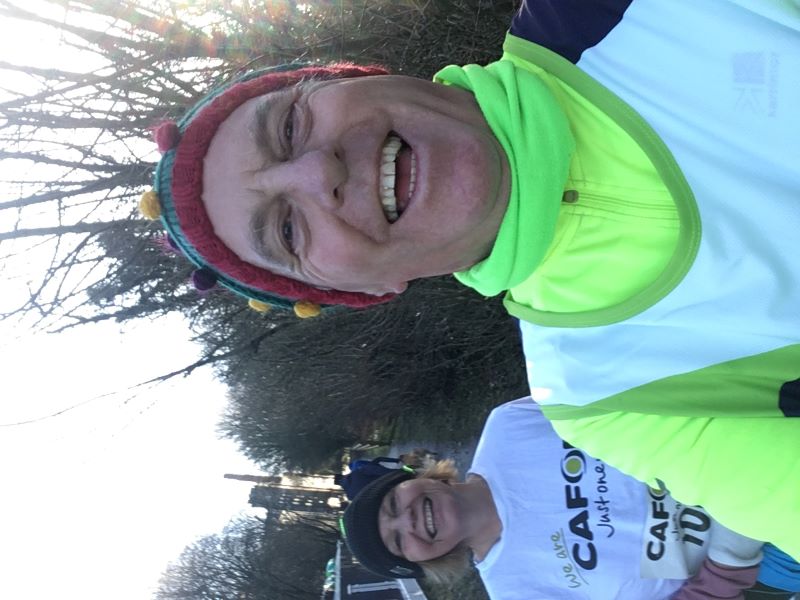 CAFOD volunteer Chris has been organising the Bollington Fun Run for the last 5 years. Each December, despite the cold weather, around 300 runners join us to run or walk the route. Since it started 10 years ago, the run has raised over £45,000 for various CAFOD appeals.
"We've missed being together this year, especially the companionship with everyone buzzing around and getting ready at the start line," said Chris. "But we've been so glad that people have still been able to run and fundraise. It's also been a great opportunity for those who aren't able to get to Bollington to take part."
What we loved about the virtual fun run was hearing all the different stories from people taking part. One runner, Stuart from Garston, ran to Mass on Christmas Day and went straight to the altar to serve! Author Frank Cottrell-Boyce joined his family to run on Waterloo Promenade and clergy from Liverpool, Shrewsbury and Hampshire also joined in with their own runs.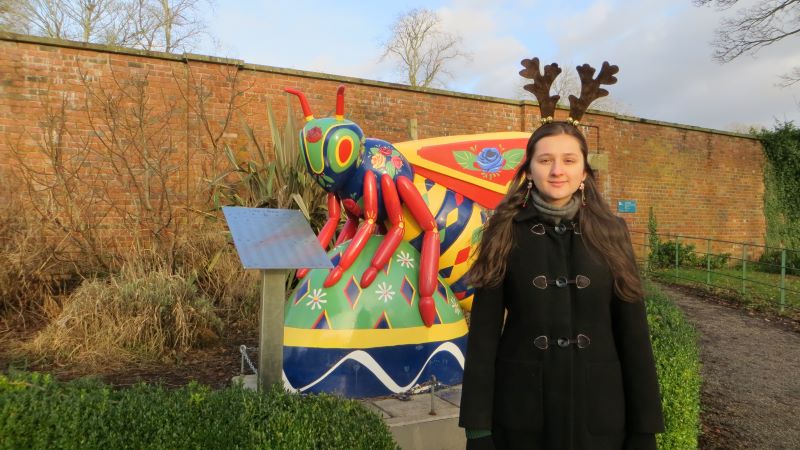 Thank you for your incredible support
Overall, with all income from across the country included, we raised over £19,000 from this year's Fun Run and we're still waiting on some final money to come in! It's an amazing total and we are so thankful to everyone who ran, walked or donated to our JustGiving page.
We are incredibly grateful to everybody who embraced this new way of working for this unusual year, and really joined in the spirit of the event.
Walk for Water
If you're sad to have missed out on the virtual fun run there's still an opportunity to get active and raise vital funds for CAFOD by joining our Walk for Water campaign. Why not take on the challenge of walking 10,000 steps a day throughout Lent?