Thank you for Walking Against Hunger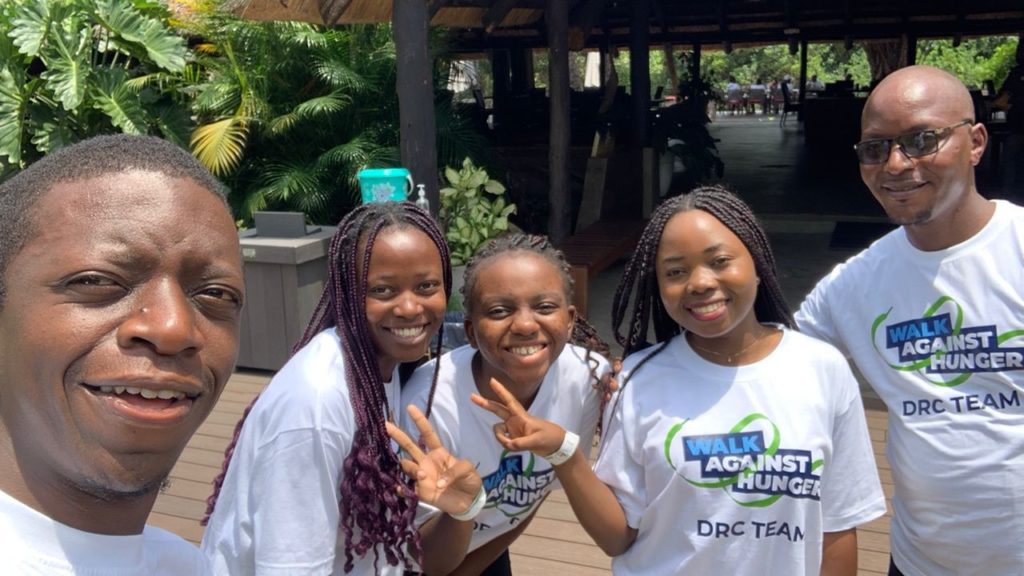 CAFOD says a huge 'thank you' to everyone who participated in this year's Walk Against Hunger challenge! Whether you walked, jogged, skipped, or even swam – we hope you found the experience fun and rewarding. Join us, as we celebrate and highlight the positive difference your actions have made to children like Lombeh.
Throughout Lent 2022 thousands of people joined in the Walk Against Hunger challenge – raising awareness and donations to help the 200 million children around the world whose lives are at risk from malnutrition.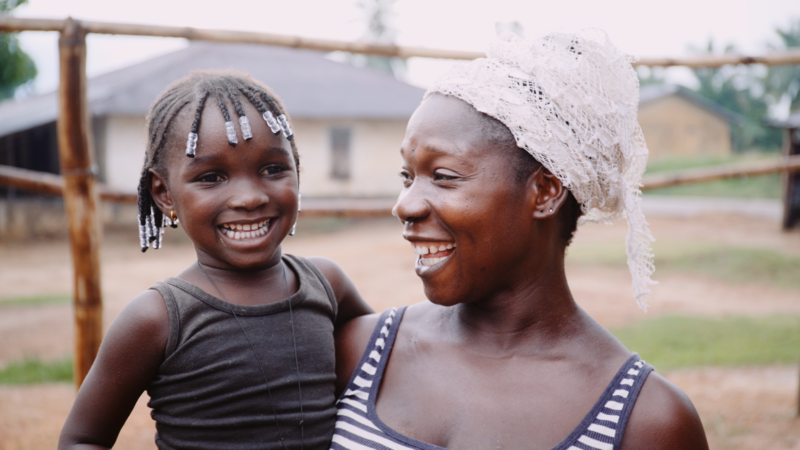 Thanks to your support – more families like Amie's, will be provided with expert healthcare, nutrition advice and training in sustainable farming – and more children like Lombeh will grow up strong and healthy. Your actions really do show that small acts of love make big things happen!
Walking around the world for change
It has been so inspiring to hear Walk Against Hunger stories from so many supporters – many of whom have literally walked around the world to show solidarity with our global brothers and sisters and in support of action to tackle difficult issues such as hunger and food insecurity.
A truly impressive 686518 km's have been walked so far – that's 17 times around the world!
Inspirational stories
Ann Milner is one of many supporters who took on the Walk Against Hunger Challenge. Aiming to walk 165 km of the Camino de Santiago, Ann documented her journey in a series of personal blogs – re-calling encounters with fellow pilgrims along the way, challenges faced and overcome, and sharing some amazing photos.
Ann shares some thoughts:
"Last Christmas Eve, I was informed that I had lung cancer. … About two weeks into the treatment I felt it would be good to have something to aim for after I had recovered. I thought of the many deeply spiritual pilgrimages I had done in the past. … My knowledge of the famous Camino de Santiago in Spain meant that I knew one could walk quite short daily distances and still be able to find food and accommodation. … Would I be fit enough? Something within me said 'Take the plunge, book it'. And so I did!"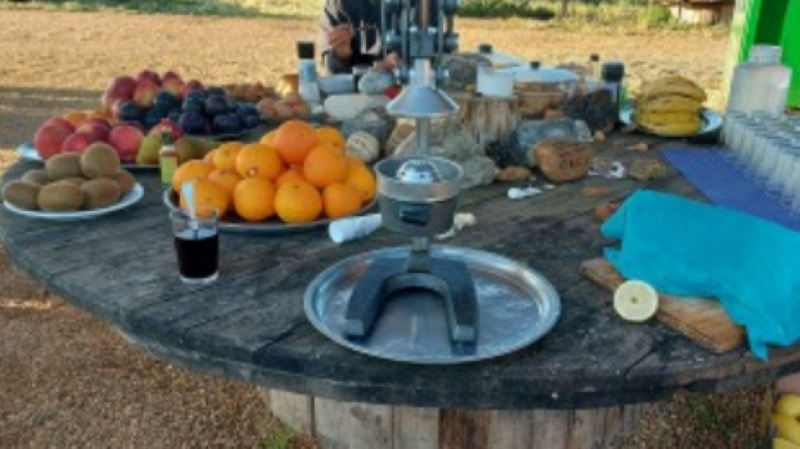 "I planned to walk 165.4 km but in fact walked 183.1 km so surpassed my expectations. … It has had its ups and downs – but mainly ups. Have met wonderful people and had great experiences. This has been primarily a pilgrimage of gratitude – gratitude to those in the NHS …. gratitude that I was able to put one foot in front of another and walk, gratitude for the support of my parish and friends and family, gratitude to those who have so generously contributed to my CAFOD 'Walk for Hunger' JustGiving page and of course, gratitude to God".
Ann walked an impressive 183 km and raised £610 – well done Ann!
Mel and Jack
Mel and husband Jack were inspired to walk by Lombeh's story and had a delightful, personal reason to walk for change: their baby grandson!
Mel says:
"The video featuring the story of little Lombeh moved us to Walk against Hunger, poverty and malnutrition. Seeing our grandson getting a good start in life and seeing him eating made us want to help children like Lombeh".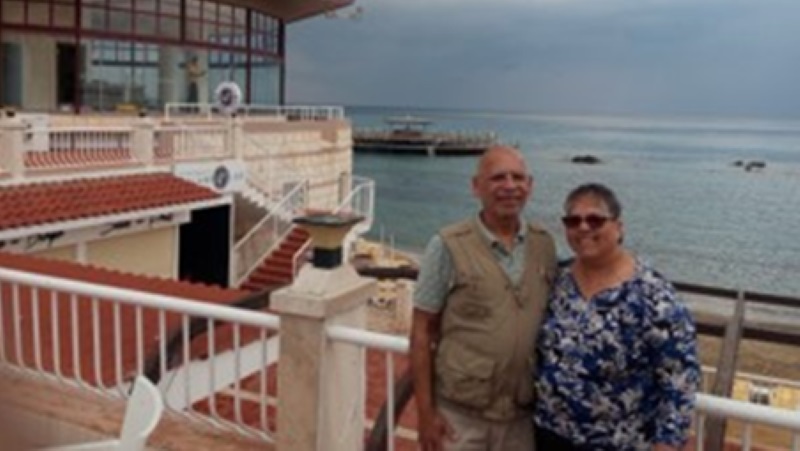 Despite suffering from a very painful hip, Mel felt that joining in the Walk Against Hunger was the right thing to do. With Jack by her side, the couple began their challenge – starting in Reading, continuing through Cyprus, Paris, London and finishing back in Reading!
Here, Mel recounts one of their walks:
"Next morning at breakfast we made new friends, 8 in all. We all decided to go for a walk on the beach. … We talked about faith, and we all got along very well. We were a group of many nationalities and faith".
Back in the UK, Mel said:
"We had a fantastic experience walking for CAFOD. … We thank all our friends and families from all over the word that have donated".
Mel and Jack walked an amazing total of 480.7km and raised £1,876 – well done!
Walking in the DRC
A team of CAFOD staff from the DRC (Democratic Republic of Congo) joined in the Walk Against Hunger challenge.
Walking through towns, nature reserves and seeing some amazing animals – the team challenged themselves to walk and raise awareness of the need to fight global hunger. Well done team DRC!
Here, they share a final video and thoughts
So once again, thank you for getting involved in the Walk Against Hunger, and remember to check out our new walking challenge next year!