October 2, 2018
Caroline Collins is a Step into the Gap volunteer at Newman University in Birmingham. This week she is getting ready for Family Fast Day.
At Newman University we have been preparing to swap our usual Friday lunch boxes for a simple soup lunch.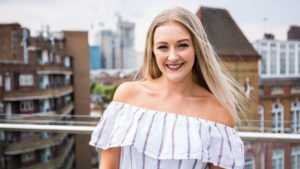 For so many of our brothers and sisters around the world, the harvest determines whether their families will go to bed hungry tonight.
For Lilian in Zambia, a good harvest is so important.  It means she can feed herself and her family in the coming months, and sell any extra food to buy school clothes, books and materials to build a home.
Donate to CAFOD's Fast Day appeal
Continue reading "Step into the Gap: Tackling hunger one bowl at a time"