Hands On Kitui: "I am hopeful for the future"
Stella lives in Kitui, Kenya, where our first Hands On project has been running for just over a year. Stella has been getting hands on with her community to rebuild a dam and bring water back to the area. She tells us about the progress her community have made.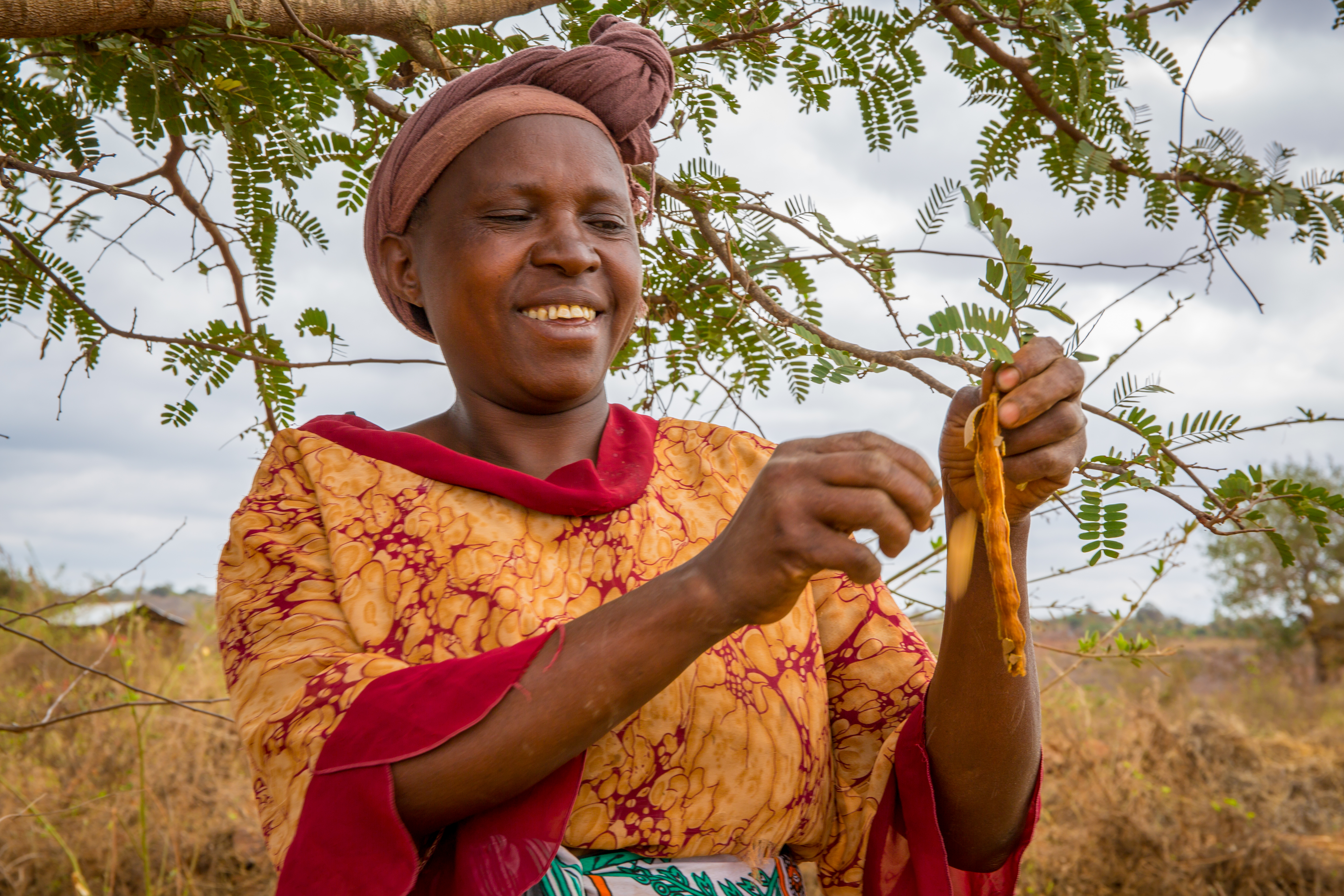 Water in Kitui
The soil in Kitui is not good at capturing water and the land is bare and rocky. There isn't much greenery around. Sometimes it can be rainy, but the long rains are in April, May and June. The short rains are in October, November and December. These are best for the soil because they refresh the earth.
Before the Hands On project, I could only harvest a small amount of land. We have a big water problem, but with the dam, we have a solution. The dam will solve my biggest problem – that of having to walk 7km to the Athi River for water.
Find out about our second Hands On project in Doutchi, Niger
Farming techniques
As part of the Hands On project, I learned how to farm. I have dug terraces because they are good for the land. It will mean seeds don't run down the hillsides and water doesn't destroy the land. And I have planted crops using zai pits, which are made of vegetation, manure and soil.
[youtube https://www.youtube.com/watch?v=zpK0ZjqT-qA&w=560&h=315]
Since I started using terracing and zai pits on my land, I have been able to grow much more food. I have seen a maize harvest of 20kg grow to 100kg, and I am now growing pumpkins and cassava too. From my yield, I was able to use some of it to pay for my child to go to school. This has been a great thing in my life. Eleven people now eat from my kitchen.
Hope for the future
I am also teaching my children to use the farming techniques I know. Before I thought I was poor, but now I have knowledge and I can feed my family. I am no longer poor.
Since Hands On started, I have been hopeful for the future. The work is still hard, but what keeps me going is thinking about completing the dam. Once the dam is filled with water, I will be joyous! The future will be much better because of what we're doing, and my children will have much better lives.