July 29, 2016
Starting in April 2014, nearly two thousand dedicated CAFOD supporters joined Hands On, and over the past two years have been funding an incredible water project in Kitui, eastern Kenya. As the project comes to an end, Sally Kitchener looks at the impact of these generous donations.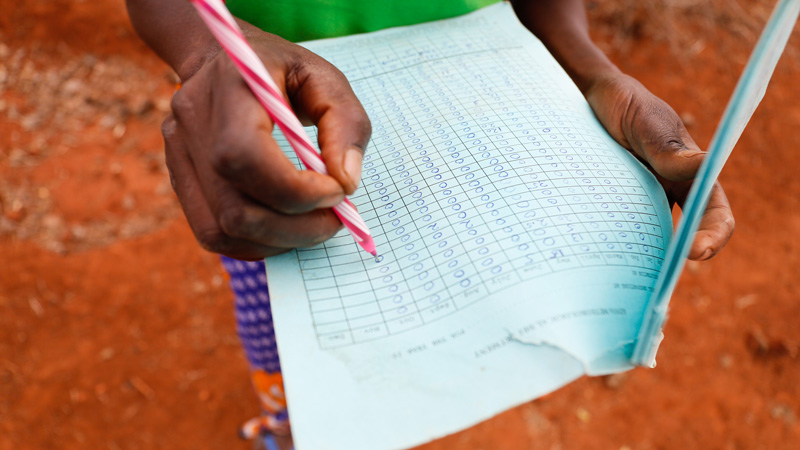 Tabitha holds the small plastic rain gauge up to the light to take the reading. She carefully leans over, balances a blue chart on her knee and writes down the measurement. It's another zero. It should be the beginning of the rainy season here in Kitui, Kenya, but Tabitha's rain gauge hasn't recorded a drop of rain for months.
Two years ago, the late rains would have been a disaster for Tabitha and her family. With their local reservoir dried up, and the nearest river two hours' walk away, the lack of rain would have meant thirst, hunger, and illness. But since then, Tabitha's life has changed dramatically.
£21 a month, over two years, can build a water storage tank to irrigate a whole farm
In just 24 months, Tabitha, along with 1,440 women and men in her community, and more than 1,700 CAFOD supporters, have worked together to restore their reservoir and bring water back to Kitui. Continue reading "One community, two years and 25 million litres of water – the Hands On story in Kenya"