One community, two years and 25 million litres of water – the Hands On story in Kenya
Starting in April 2014, nearly two thousand dedicated CAFOD supporters joined Hands On, and over the past two years have been funding an incredible water project in Kitui, eastern Kenya. As the project comes to an end, Sally Kitchener looks at the impact of these generous donations.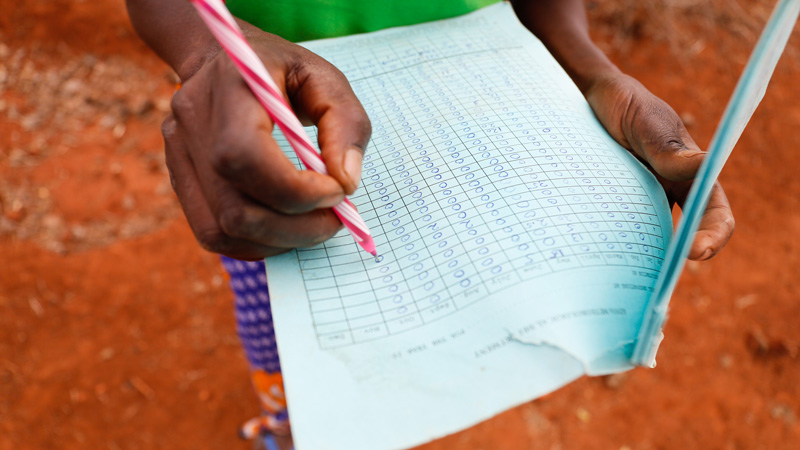 Tabitha holds the small plastic rain gauge up to the light to take the reading. She carefully leans over, balances a blue chart on her knee and writes down the measurement. It's another zero. It should be the beginning of the rainy season here in Kitui, Kenya, but Tabitha's rain gauge hasn't recorded a drop of rain for months.
Two years ago, the late rains would have been a disaster for Tabitha and her family. With their local reservoir dried up, and the nearest river two hours' walk away, the lack of rain would have meant thirst, hunger, and illness. But since then, Tabitha's life has changed dramatically.
£21 a month, over two years, can build a water storage tank to irrigate a whole farm
In just 24 months, Tabitha, along with 1,440 women and men in her community, and more than 1,700 CAFOD supporters, have worked together to restore their reservoir and bring water back to Kitui.
It hasn't been an easy task. To stop the reservoir from refilling with silt and mud and encourage more rain to be absorbed into the soil, the whole landscape needed to be resculpted. The to-do list included planting a daunting 10,000 trees, constructing thousands of metres of terracing, not to mention digging a reservoir large enough to hold 25 million litres of water – that's the equivalent of ten Olympic-size swimming pools. But the community here know how vital water is to every element of their lives, so they have been working with faith and determination.
Tabitha walks past rows and rows of newly-terraced land and crosses down to the reservoir to collect a bucketful of water. "When the project began," she says, "I never imagined I would be able to plant vegetables. But now I have been trained on farming and there is water available in the reservoir, I can grow vegetables and bananas to eat at home and to sell."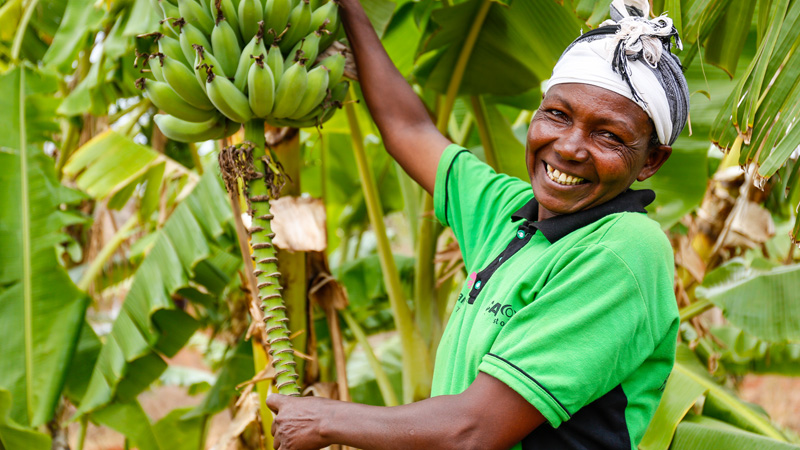 More than 2,400 of Tabitha's neighbours are also benefiting from the project, and now have clean water to drink and plenty of water to grow crops. George Wambugu, CAFOD's water specialist tells us: "When I talk to people about this project, I always stress to them how vital it is to be able to have water all year round."
As George continues, a breeze carries across the sound of women singing as they collect water. "And we have achieved that. It's very exciting for me – knowing that, even with this short period of two years, the community have water. I would like to say thank you to all the people from England and Wales who have supported Hands On. The impact you have had is huge."
Join the Hands On journey and sign up to our new project in Bolivia