CAFOD corporate partner: cycling 180 miles for Kitui
Paul Bennett is Executive Chairman at CAFOD corporate partner b:ssec. Here he tells us about the huge challenge he and Wayne Ward, Managing Director of b:ssec, are taking on for CAFOD.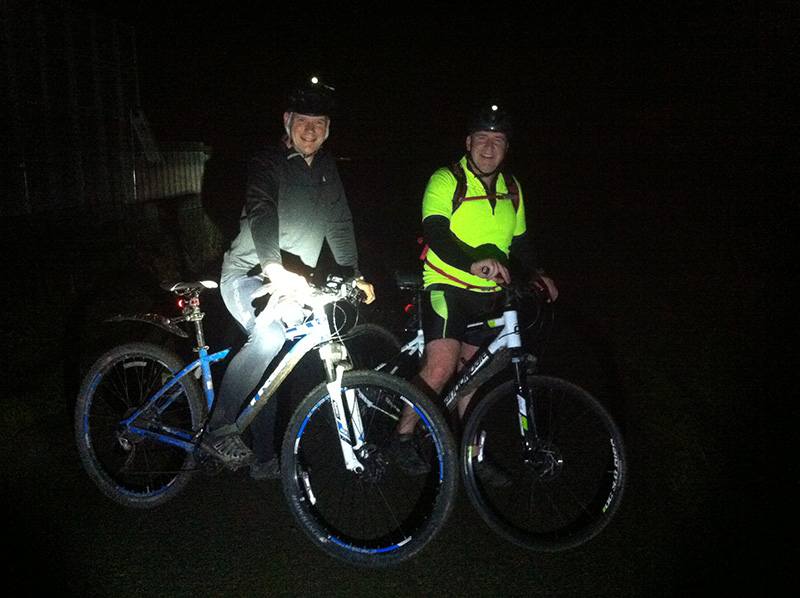 For three days in May 2016, Wayne and I will be taking our mountain bikes off road and cycling 180 miles in aid of CAFOD. The 'Wessex Way' ride takes us from Westbury in Wiltshire to Beachy Head in East Sussex, across rough terrain and through some really varied landscapes.
It's a ride that has been on my bucket list for a while. Life is too short not to do what you love! Wayne was mad enough to join me on it – so great. What's fantastic about this challenge is we will be having fun, reducing the middle age spread and raising money for CAFOD. Any sponsorship that we receive will go towards supporting vulnerable farmers in Kitui, Kenya, to grow enough food, access clean water and engage with the local government on the issues that prevent them from earning a living.
Please sponsor us via JustGiving
CAFOD is helping farming families in Kitui to plant seeds and to terrace their farms, re-sculpting the landscape to keep rainwater where it is needed and stop topsoil from being washed away during the rainy season. So that crops flourish, the farmers are being supplied with solar-powered drip irrigation kits and sand dams to collect rainwater. We are proud to be involved in making this important work happen. 
Wayne and I are training once a week, heading out on Wednesday evenings with full night lights on our bikes. We cycle 20 miles on Salisbury Plain, usually getting pretty cold and wet. In January we will up this to two rides a week and in March, three rides a week. We will include some nights out sleeping under the stars (or rain clouds!) in bivvy bags.
There have been plenty of memorable moments so far – we have spent quite a lot of the time bumping into soldiers and avoiding live MoD training. I also narrowly avoided colliding with a badger and have been shown up by a graduate in our team, Chris, who joined us for a training ride. He is only 21 and went twice as fast as Wayne and I!
The cycle promises to be hard, but we are excited and motivated to get it done and help change the lives of communities living in really difficult circumstances.
You can sponsor Paul and Wayne on their epic journey and support communities in Kitui through the b:ssec JustGiving page
Find out more about b:ssec and how your company could get involved with CAFOD.