Harvest Fast Day: Romero continues to inspire young people this Harvest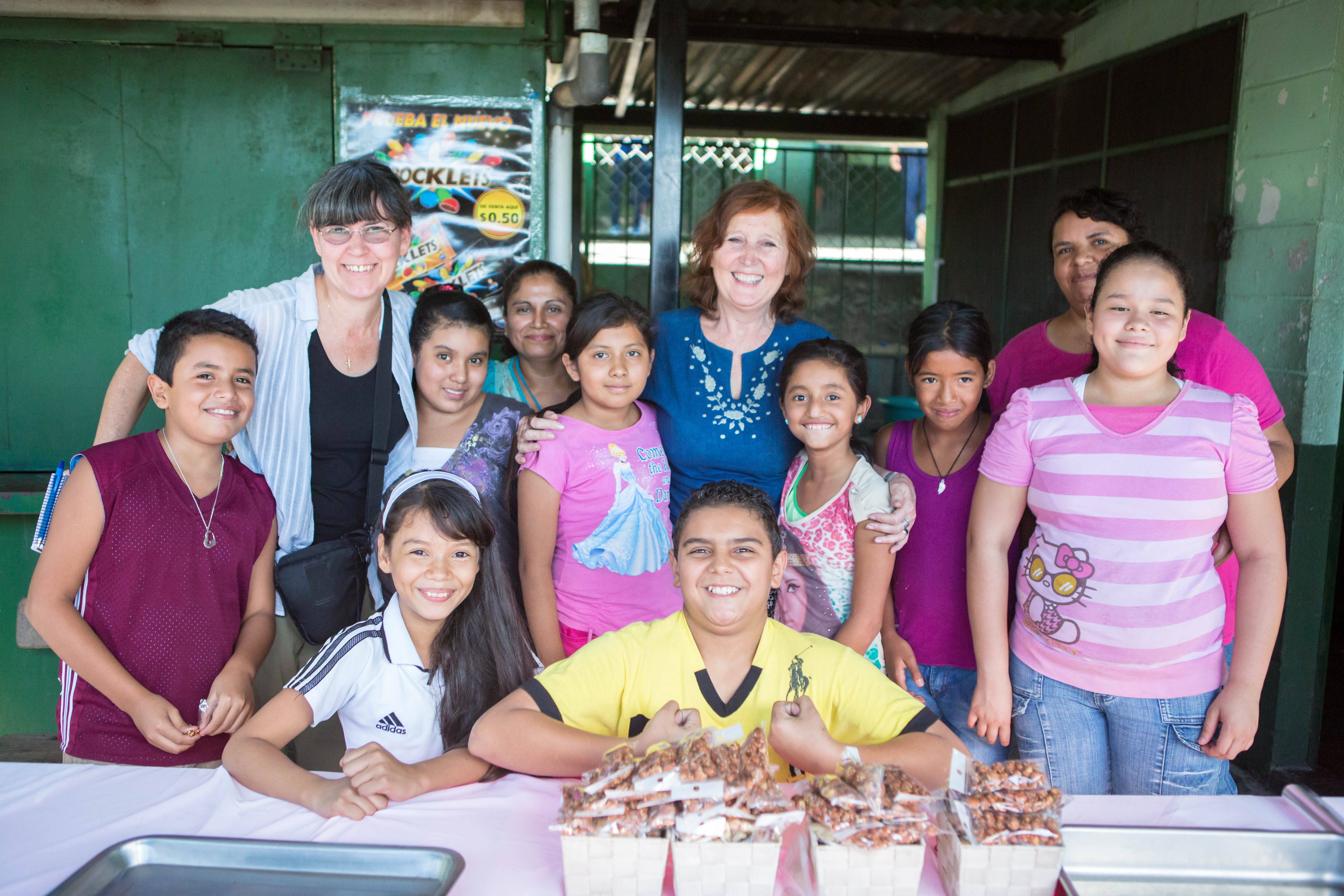 Kathleen O'Brien is in our schools team and coordinates resources for secondary schools.
Last February, I was privileged to be in El Salvador when the announcement came that Pope Francis had declared San Salvador's one-time Archbishop, Oscar Romero to be a martyr, meaning that a date could be set for his beatification. There was great joy expressed by everyone we met that day. One of the Jesuits at the university said to us, "The whole of Latin America has been waiting for this event for thirty-five years!"
Schools in England and Wales are familiar with the name 'Oscar Romero'. Sometimes when our team visits a school we hear that 'Romero House' is the name chosen for one of the school house teams. That resonates with us, as we named our London office building 'Romero House' after our former CAFOD partner. Many pupils have learned about Romero's life in RE lessons during Year 6 of primary school or in the first two or three years of secondary school.
That's why, in this special year when Romero officially became 'Blessed Oscar Romero', we wanted to use El Salvador as the focus for our Harvest materials for schools. The materials look at the stories of Diego (8) and Isabel (15) from San Salvador.
Diego and Isabel are part of an inspiring project run by the Sisters of St Clare which helps children and young people in a poor and gang-dominated area of the capital city. In the spirit of Romero, the sisters give their lives to work alongside people living in poverty, bringing hope and making steps towards a more peaceful future.
Watch Isabel's film to find out more about the project
We met Sr Cruz, who heads up the project, in the courtyard of the tiny house where the sisters live surrounded by violence.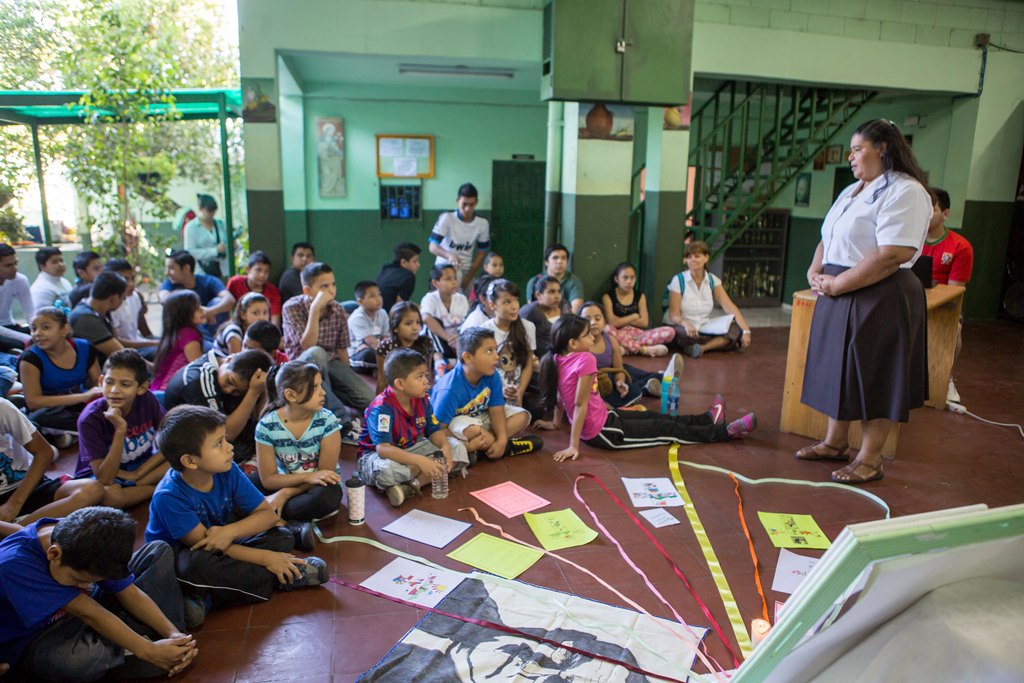 She told us how afraid she felt when bullets bounced against the outside walls of their house one night. She also told us of her love for the young people and was visibly moved when she described what they meant to her: "I am not giving to them, they are giving to me."
Sr Cruz introduced us to Isabel, one of the young leaders being trained to work with younger children at the Saturday project. Isabel told us: "We will work with them so that when they get to our age they'll say to themselves 'Let's change things in our country!'"  That Saturday, we witnessed almost 200 children and young people enjoying a safe space to play and socialise and receiving some vital professional psychological support.
Blessed Oscar Romero continues to be an inspiration for the people of El Salvador – murals of him are common. Close to the school where the Sisters' project is based there is a huge mural of Romero with the legend: "It is necessary to accompany the people who are struggling for their liberation."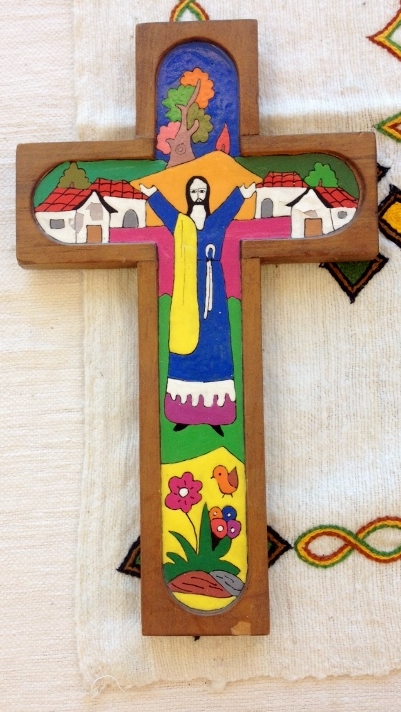 Blessed Oscar Romero, pray for all those who follow in your footsteps, building a brighter and more peaceful future for people surrounded by poverty and violence in parts of El Salvador and around the world. Amen.