Connect2: Ethiopia: Standing with Sebeya
[youtube https://www.youtube.com/watch?v=rVvSKkmwcBg?rel=0&w=560&h=315]
Maggie Guy is a CAFOD volunteer from Birmingham diocese. Here she tells us how her parish has been fundraising for the Connect2: Ethiopia scheme.

Our Parish of Corpus Christi in Headington (Oxford) and Our Lady of Lourdes in Wheatley started supporting the community of Sebeya in Ethiopia in 2015. The project has really captured the enthusiasm of the parish and so far we have raised over £3,000.
Sign your parish up to Connect2: Ethiopia
We have raised money through a variety of activities: In April we had an Ethiopian evening where we enjoyed some delicious Ethiopian food, held a traditional coffee ceremony and had an illustrated talk from Tony Fitzgerald, a parishioner from our previous Parish in Camberley, who had visited the area. His pictures of a completed irrigation project in nearby Biera, supported by CAFOD Connect2, were profoundly moving; we could see a green valley, in marked contrast to the surrounding arid region, which should help protect the community from drought.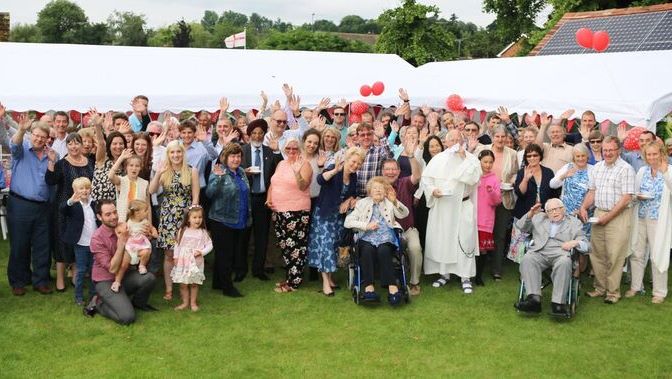 Other activities include regular sales after Mass with cakes, jam, plants, eggs and surplus veg, and when we celebrated our ruby wedding with a Mass and party we requested no presents but were very grateful to raise £600 for Sebeya instead.
Bonds within our own parish community have been strengthened as we have worked together to support and learn more about the community of Sebeya; its characters, challenges and opportunities. We have been inspired by news of how the community is responding to the current food crisis and hope and pray that, in solidarity with the people of Sebeya, our continuing commitment helps to ensure a more sustainable future.