January 18, 2018
Our team of Step into the Gap volunteers are about to depart for their overseas trips to either Sierra Leona or Nicaragua and El Salvador. We asked them how they are feeling and how they are preparing for their trips.
Kayleigh, Christopher, Siobhan and Hannah are travelling to Sierra Leone.
Kayleigh
Kayleigh is on placement at The Briars youth residential centre in Nottingham diocese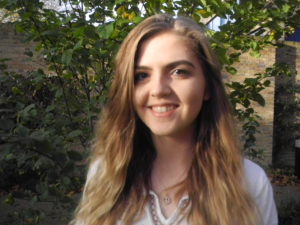 At The Briars we use our morning prayer time and workshop sessions to help young people be aware of many of the issues facing communities in Sierra Leone, for example, recovering from the recent  landslide.
When I get back from visiting Sierra Leone I will get the opportunity to visit groups of young people and share what I've learnt, and I am so keen to get out there to tell them about the people of Sierra Leone, as I already know that they are invested in what I will be seeing and who I will be meeting. I cannot contain my gratitude and excitement and I truly acknowledge that this programme is a once in a lifetime.
Applications are now open for Step into the Gap 2018. Apply now
Continue reading "Step into the Gap: Preparing for our travels"