My Lenten digital detox – giving up Netflix for Lent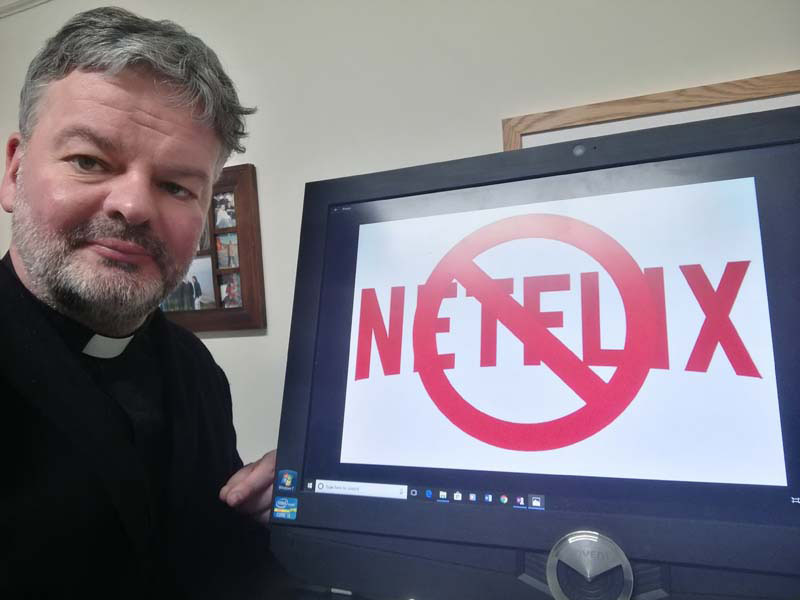 Fr Tim Byron SJ, from Stamford Hill is taking a digital detox and has given up Netflix for Lent. He updates us on his #GiveItUpChallenge.
So far so good. It has been surprisingly easy to wean myself off Netflix in the evening and I'm no longer suffering from excessive binge-watching.
Share your Lent challenge on Twitter
However, having allowed Lent to interrupt a couple of my favourite dramas, I do find myself wondering how Jimmy McGill is going to get himself out of his most recent pickle in Better Call Saul. Or when Carrie Mathison is going to be reunited with her daughter in Homeland.
So how am I filling this gap? Well, I am reading a book by an American Jesuit about the 'Theology of failure'. It had a big influence on the then Jorge Mario Bergoglio, now Pope Francis, when he was in exile in Cordoba. It was a time of great inner purification for him.
I have been meaning to read the book for a while. Its dog-eared cover is not a sign that it is well read, but that I have carried it around with me and always allowed Netflix to get in the way.
Has your Lent challenge left you with more time? Use it to reflect on daily scripture with the CAFOD Lent calendar
Meaningful communication
Spiritual reading aside, the activity that I have found most powerfully rewarding has been writing a letter each night to a friend. It's too early to get any written responses. Although surprised text messages seem to indicate that the postal service is faster than I used to remember.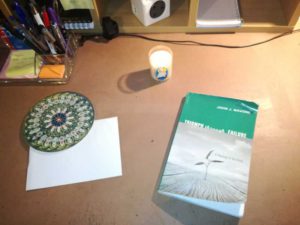 So I have made my bedroom a laptop-free zone. As the picture shows, my desk is no longer a glorified computer stand, but it is back to being a desk where I can do old-fashioned things such as writing.
The slowing down, lighting a candle, choosing who to write to, meditating on what I want to share with them, observing how my feelings change as I write the letter – all this has been gently consoling. It is different to pinging off an email. It is a deeper and more loving way of communicating.
Before I get too carried away – I'd better wait till the responses come back… If they do!
More time for prayer
It has been very clear to me the impact new digital technologies are having on our lives. A few years ago I read a book called 'Sleeping with Your Smartphone' by Leslie Perlow, about how she worked with a company and by getting the team to have 'predictable time off' it improved the quality of their work.
The last few Lents, I have encouraged the students I work with to take their own 'digital detox'. This can include anything from not using Facebook during the week, switching off your phone at 9pm each night, or having an internet-free weekend. It has struck me that these detox periods can be a way of recovering pre-digital modes of being.
Take time out to reflect with CAFOD's Lent calendar
So now my examen prayer to finish the day is not as rushed. I am not tempted to skip it because Stranger Things is calling. And so far I am finding I am sleeping better – as Perlow points out I'm not being so hyper-stimulated. Let's see what next week holds in store…