How one school's LiveSimply pledge has transformed their community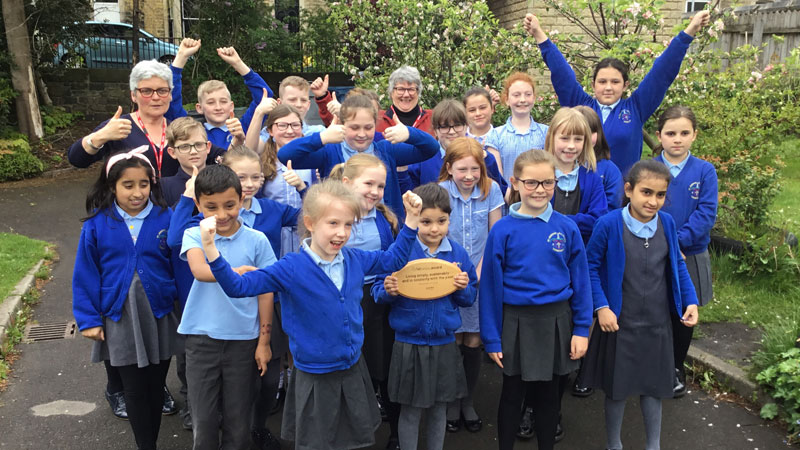 When the pupils at Saint Joseph's Primary School in Todmorden decided to take the pledge to LiveSimply, little did they know that one year later Bishop John Arnold would be visiting to commend their achievements.
Twelve months ago, the pupils, teachers and parents at Saint Joseph's decided to take the LiveSimply pledge and commit to reduce, reuse and recycle, while also thinking of ways to care for communities both close to home and around the world.
Over the months, they came up with many ingenious ideas to fulfil their pledge.
This included everything from selling bird and bat boxes – which help to develop local biodiversity – to holding collections for the local food bank and speaking to members of the public at Todmorden market about sustainable living.
"We were visited in May to be assessed for the award," said Assistant Headteacher Mr Carr.
"The accessors were particularly impressed with the energy and enthusiasm shown by the pupils, as well as their commitment to live out the positive change they want to see, and how they have encouraged and inspired others."
After being assessed, it was decided the school fulfilled all the criteria needed to be awarded LiveSimply status.
Rewarding pupils' achievements
On 1 July the pupils were visited by Bishop of Salford John Arnold, who presented them with their award and congratulated them on their efforts to live more simply and sustainably.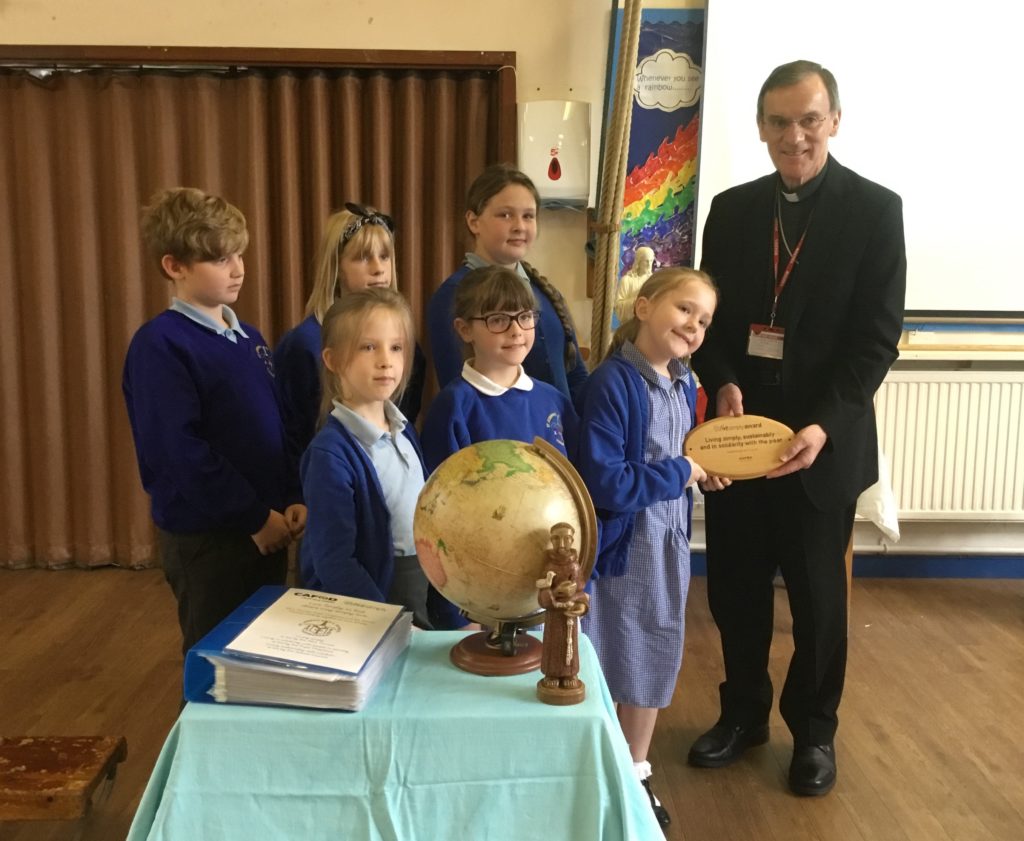 "The school were delighted that Bishop John Arnold was able to visit the school, speak to the pupils and present the award," continued Mr Carr.
"We would like to say thank you to both the parish priest, Father Peter McGiveron, and governor, Briege Sivills, for their support and guidance in the school's desire to live simply."
Find out how you can get involved
For many at St Joseph's, the LiveSimply award is only the beginning of their journey to live more sustainable lifestyles.
The school is now looking forward to planning more activities. They are committed to responding positively to the challenges – such as avoiding single-use plastic and thinking of alternative ways to travel, such as using public transport – that come with living simply.