Helping your congregation get online during lockdown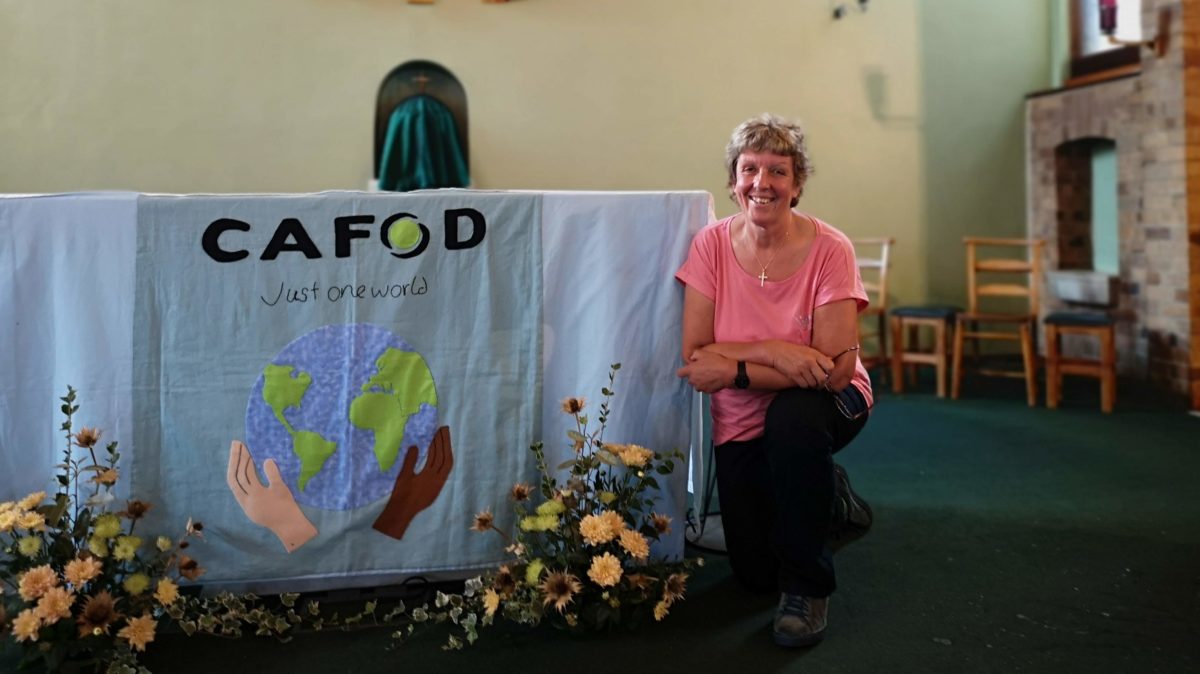 CAFOD volunteer Serga Collett, from St Laurence's church in Cambridge, explains how you can get your parish online throughout the coronavirus lockdown.
"In these times, computers are a real live-saver. Through technology, you can see how many people are out there, and while you can't meet them face to face, you can still see them and speak to them.
Creating an online community
Father is working hard to create a community – this is an interesting process and it's amazing how quickly people have mobilised.
We were already live-streaming some masses before the lockdown so we were really lucky that we already had that system in place. We now live-steam masses every day and post about them in our weekly newsletter and on Facebook to remind everyone.
If something is happening, social media is always there – it is such an immediate way to contact people, which is so good. We have also used meeting platforms such as Zoom to have an 'Ablaze' mass experience for our confirmation candidates.
Sign up for CAFOD's weekly 'Children's Liturgy Live!'
Our tech team made a huge difference
We have an amazing tech team – a group of volunteer parishioners – who make sure the microphone is going and that the cameras are in the right place.
If anyone visits the church website and has a problem, the number for the tech team is on there and they can help.
This is especially important for our some parishioners who aren't used to everything being online, so their help is so valuable. The SVP group at the church are lending out computers to those who don't have online access to make sure that everyone is connected.
Find out how to celebrate mass online in your area
It's a time to use your gifts
After this, relationships will be made that weren't there before and it has really brought out the best in human nature and reinforced my faith in humanity."
---
CAFOD has loads of resources that your parish can use once you get online – from the Children's Liturgy Live, with happens every Sunday morning at 10am, to regular prayer chats and our CAFOD Facebook community, there's something for everyone.