Live simply to celebrate the Season of Creation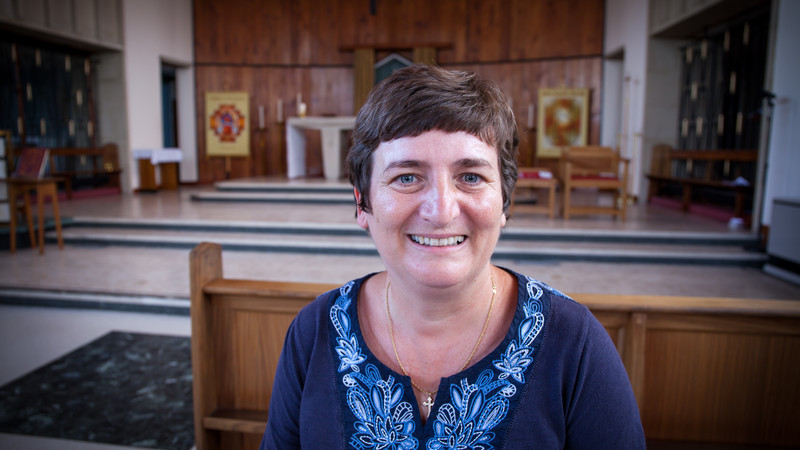 Maureen Thompson, from the Parish of Our Lady and St Edmund of Abingdon, describes how CAFOD's LiveSimply award is a way to share our faith and protect creation.
On this fifth anniversary year of Laudato Si' the Pope is calling for a "Jubilee" time for the Earth, for humanity, and for all God's creatures. We have been dwelling on this for some time, but this devastating pandemic has shown us even more the connectivity of the Earth and all humanity. It is time to focus on 'ecological conversion' in "action.
We act as individuals and families, as worshipping communities – parishes and diocese – and as part of the whole world. As with everything, to encourage others to travel with us we need to start with 'conversion', prayer and a plan. A manageable and practical way to get started is the Livesimply Award.
What is the LiveSimply Award?
The LiveSimply Award is a flexible CAFOD initiative inviting groups, with the support of their parish priest, to live simply, live sustainably and live in solidarity with the poor. It's a chance to recognise and promote some of the great things you might be doing already and a chance to experiment and try something new. New ideas give us a chance to reach out and include new people, and for all of us to deepen our understanding of our faith by exploring it in a different way.
The initiative starts with a consultation and audit and then a plan to take on three challenges in each of the three areas of the award. Once you have the plan, it's shared with the whole parish so as many people as possible can be encouraged to participate. On completion there is a chance to invite two CAFOD assessors to come, giving affirmation, a chance to celebrate together your progress.
Putting faith into action
For the past few years my husband Stuart and I have been CAFOD LiveSimply assessors. It is a great joy for us to visit parishes, meet people and find out about all the wonderful things being achieved. Each one is different, but all show a dedicated group committed to living out the gospel creatively: the practical, wilding projects, bird house building family activity days, solar panels, monitoring of church emissions to look at greater efficiency, litter picks, clothes swaps, and highlighting Fairtrade products.
The spiritual celebrations, blessing of pets, outside celebrations in May, services of reconciliation and days of reflection look more deeply at the wonders of all that the creator offers us and our response.
The outreaching, the charitable fundraisers that bring the community together, the collaborative working with other churches, interfaith local green groups, the support for friendship groups within the parish and beyond and support for foodbanks are chances to share our activities and faith with others.
We are all connected
The Season of Creation is a great time to explore together some of the many resources available working towards a conversion of heart. We now have the Laudato Si' goals, the beginning of a seven-year journey. We need to play our part in this and maybe using the LiveSimply Award could be a practical place to start.
Find resources from CAFOD to celebrate the Season of Creation