Transform lives this Harvest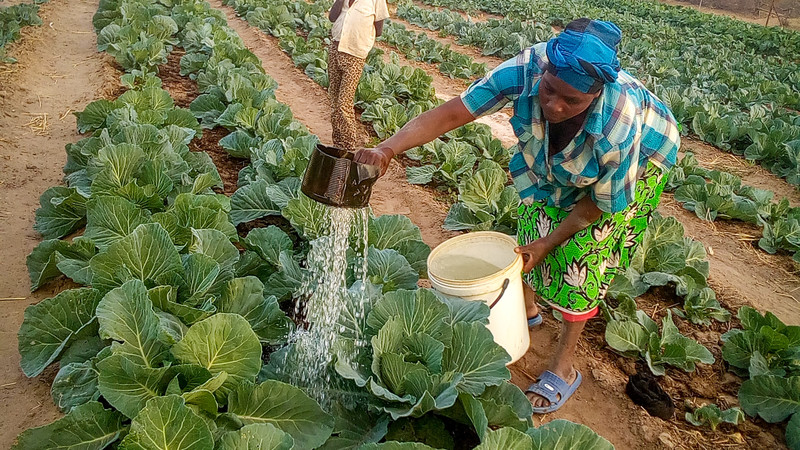 With children and young people now back at school and settling into a new normal, Julia Corcoran – Leadership Development Coordinator at CAFOD – discusses our third national assembly on 8 October, and how small actions can transform the lives of millions of people this Harvest.
In the last few months, CAFOD has hosted two national assemblies. The first assembly challenged viewers to make the summer a Summer of Hope for our global brothers and sisters. The second asked children and young people to think about the world they want, and how they can act to make what seems impossible possible.
On Thursday 8 October, CAFOD will be hosting our third national assembly on the theme of this Harvest being a Harvest like no other.
Join our national assembly on 8 October
Every year we have two CAFOD Fast Days, one in Lent and one in Harvest. We ask individuals and families to have a simple meal, and to donate whatever they save that day to our work supporting the poorest and most marginalised across the world. This is something we have been doing for the last 60 years since our founders held the first Family Fast Day in response to an emergency in Dominica in 1960.
Find school fundraising resources for Harvest
Facing a new normal
This year has been very different to any other year. Due to Covid-19, we were encouraged to wash our hands more, use hand sanitiser, stop visiting friends and family, not to go to school, and to stay indoors apart from exercise. For many people here in the UK, it has been a difficult and challenging year.
As part of our assembly, children and young people will learn about the challenges that people in countries such as Bangladesh, Cambodia and Zimbabwe face. For some across the globe, they were already dealing with other emergencies such as flooding and droughts before coronavirus happened. Now they have an emergency on top of an emergency.
Explore our Harvest resources for schools
Our small actions can make a big difference
Get involved with Family Fast Day this Harvest and you can support those around the world who are facing these very difficult circumstances. It can be as simple as having soup for lunch and donating the money you save. If we all take one simple action, our collective effort can really make a difference to the lives of the poorest communities around the world.
At CAFOD, we ask everyone to get involved in three ways: give, act, pray. We ask you to give whatever you can spare. Every penny is appreciated. We ask you to act to make a difference. Many of you have done that since our second assembly and we ask you to continue your pledges. We have loved seeing them being shared. As a Catholic organisation, we also ask you to pray for our global brothers and sisters around the world. This harvest, please remember those we work with in your prayers.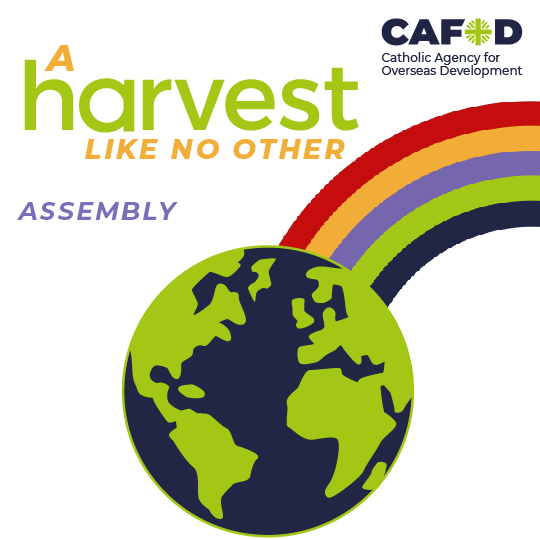 You can join the assembly on CAFOD'S YouTube channel from 9.30am for primary school children or 10am for 11-18s. Whether you are in a classroom or still at home, join us to see how small actions can transform the lives of millions of people.
Thank you for your ongoing support!
If you have ever fundraised or donated to CAFOD in the last 58 years, you have been a part of an organisation that has transformed the lives of millions of people.
Thank you for what you have done. It has already made a difference, and your efforts this Harvest will go on to transform the lives of many, many more.