Get ready for the Global Family Food event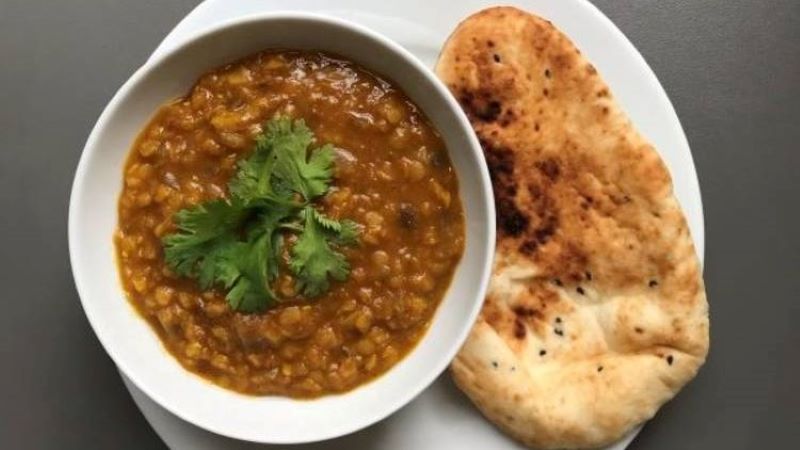 This Harvest we are doing things a bit differently at CAFOD. Even with the challenges of coronavirus, there are lots of great ways to get involved this year – like cooking and sharing delicious food from around the world with your loved ones. Neil Roper from CAFOD's Fundraising team is here to explain how.
We live in strange times, but this Harvest you can still have fun with your friends and family. Building on the popularity of CAFOD's soup lunches, this Harvest we're inviting you to share in our Global Family Food events.
We are going global because the coronavirus pandemic is causing food poverty around the world – but we can still reach out to our brothers and sisters, and show solidarity and love.
What is the Global Family Food event?
The idea is simple: it's just about sharing food in this time when sharing is more important than ever. You can have a shared meal in your household (while following the guidelines in your local area for meeting indoors) or hold an online event with friends and family like this parish did in East Anglia.
You could make a favourite family recipe, something from a place you love, or try a recipe you've never cooked before to challenge yourself!
Check out our recipe ideas if you'd like some more inspiration, including Bangladeshi dal and Brazilian black bean stew.
If you find a way to gather with other people, take some time talking about your creations, comparing recipes and enjoying eating together. You could try our short quiz and share some examples of how your efforts are helping people affected by coronavirus around the world.
Together we can rebuild lives
After you've finished eating your delicious creations, invite your friends and family to give to CAFOD's Coronavirus Appeal. You can donate through our website or set up your own JustGiving page for your Global Family Food event.
If you're feeling ambitious, you could set yourself a cooking challenge – maybe a showstopping cake fit for Bake Off, a pasta marathon, or even an autumn veg glut chutney-making extravaganza! Get your friends and family to sponsor you – or make it a competition. Maybe your friends love making curry as much as you do, or you can see who has grown the most amazing veg!
Find tips for sharing your fundraising ideas with your community
Join us for a Harvest like no other
The Global Family Food event is just one in a series of online events we are launching around Family Fast Day from 8-11 October, so that we can come together and bring hope and help to those who are most in need.
With your support, we can help people all over the world rebuild their lives. Join us with your school, parish, friends and family.