Reflections on the Israel and Gaza conflict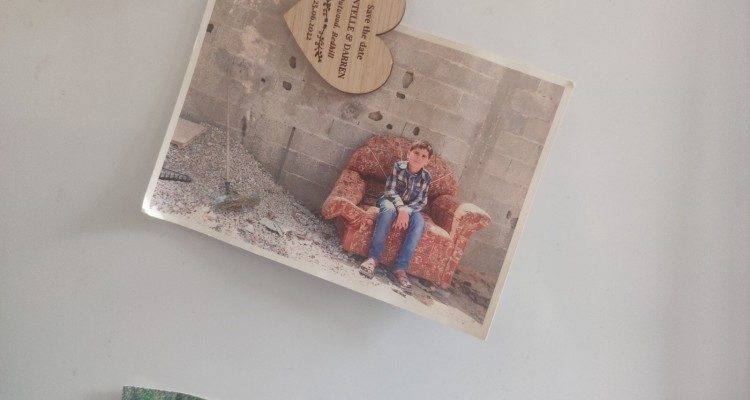 CAFOD welcomes the announcement of a ceasefire between Israel and Gaza, which we hope has brought a halt to the latest violence. Efforts must now go into addressing the underlying causes of injustice. CAFOD's Senior writer, Mark Chamberlain, reflects on his trip to Gaza in 2015.
There's a picture on my fridge door of Mohammed*. It's been there since I met him in 2015. He's sitting in a broken armchair in the rubble of his family home. He was 12 years old when this picture was taken.
It was late morning and we'd been walking through the blasted concrete where his home once stood in Gaza. He looked down at the floor and kicked a smaller piece of debris: "I want my brothers to come back and rebuild this house," he said to me.
That was when he walked to the armchair and sat down squinting into the morning sun. "This was my dad's chair," he told me. And at that moment, the picture was taken.
The home was full of memories for him even at the age of twelve. It was where he'd lived all his life. Where he'd celebrated birthdays, festivals, where he and his older sister had played. Crucially, it was where he'd built his identity.
It was also where he'd lost his mother and father to a bombing raid in 2014: Operation Protective Edge – the Israeli military operation on Gaza that lasted 51 days.
The UNWRA official statement released one year anniversary of Operation Protective Edge recorded that 2,262 Palestinians killed of whom 1,500 were civilians including 551 children and 305 women. 71 Israelis were killed of whom 66 soldiers and one child.
Gaza and Israel in 2021
As rockets flew over Gaza and Israel last weekend and as I marched with tens of thousands in London to protest against the fighting and the killing of civilians on both sides, I was thinking about Mohammed. I think about him often. He's there every time I go to the fridge.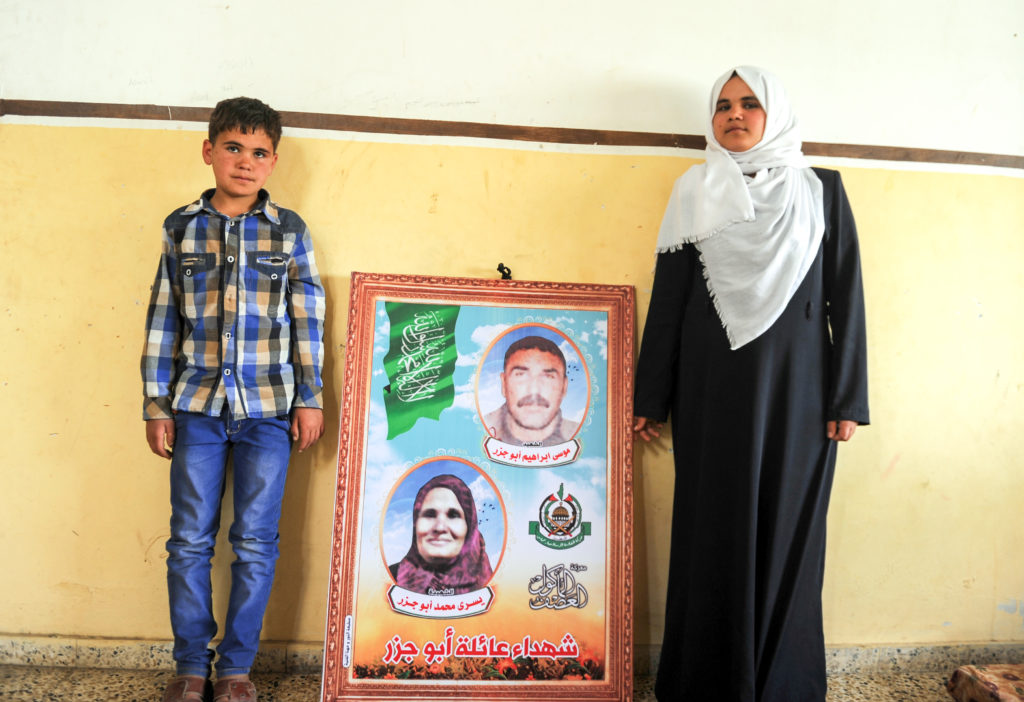 I thought about him and that one room he shared with his sister. I know his sister finished university and got a degree in mathematics. It was what she wanted. But at the time, Mohammed wanted his home built more than anything.
He'd be 18 now – 'a man'. Would that make him any safer – being older? How would he feel about the bombs that were landing on his home? Would he be furious? Would he be sad? Would he be, as a lot of people were that I met in Gaza on that life-changing trip, resigned?
How would he feel if the home he lived in was destroyed?
Again.
How would he feel if he lost loved ones?
Again.
That private moment in that noisy march made me look around at the other protesters. People who might have had family members in Gaza, people who might have lost friends and loved ones in 2014. People who have lost loved ones now.
People just like you and me
I don't know about you, but when I read stories in the news about the fighting, I get frustrated. Frustrated is the wrong word – it's more impotent fury. I read about how it's about two governments fighting each other.
How one side is firing rockets at each other. And the other won't stop firing missiles because they're being bombed. And there are UN resolutions that are always vetoed and there are always cautious words.
Then when the bombs stop, there are the numbers – that for me is the most problematic thing. We are often just left with numbers and data. Because in the body count, the most important thing to remember- the complex, nuanced, complicated lives of the women men and children in any conflict– is lost.
The people like Mohammed in Gaza who have nothing to do with the conflict. The people like Mohammed in Israel who are suffering too. The people who are just numbers of dead, numbers of injured.
Mohammed is there on my fridge for a lot of reasons, one of them is to remind me that there are people around the world just like me who are caught in the middle of situations that they didn't start and they didn't want in the first place.
It's also to remind me of the idea of hope – in amongst the debris of his home, Mohammed was hopeful that his world would be rebuilt again.
*names have been changed to protect identities.