January 13, 2016
Leah Fox is a volunteer at Youth Ministry Team in the Diocese of Hexham and Newcastle. Here she reflects on her first experience of campaigning with CAFOD. In March Leah will be continuing her journey with CAFOD's campaigning in a visit to Parliament with other youth leaders from across the country.
At the end of November I was asked to go and join CAFOD at the People's Climate March in London. This was a peaceful demonstration to voice the opinion to world leaders that they need to act against climate change, just before they met in Paris to make some very important decisions. Climate change affects so many people across the world, but especially those living in poverty, so I was very excited to be joining others to help encourage world leaders to recognise and act on this issue.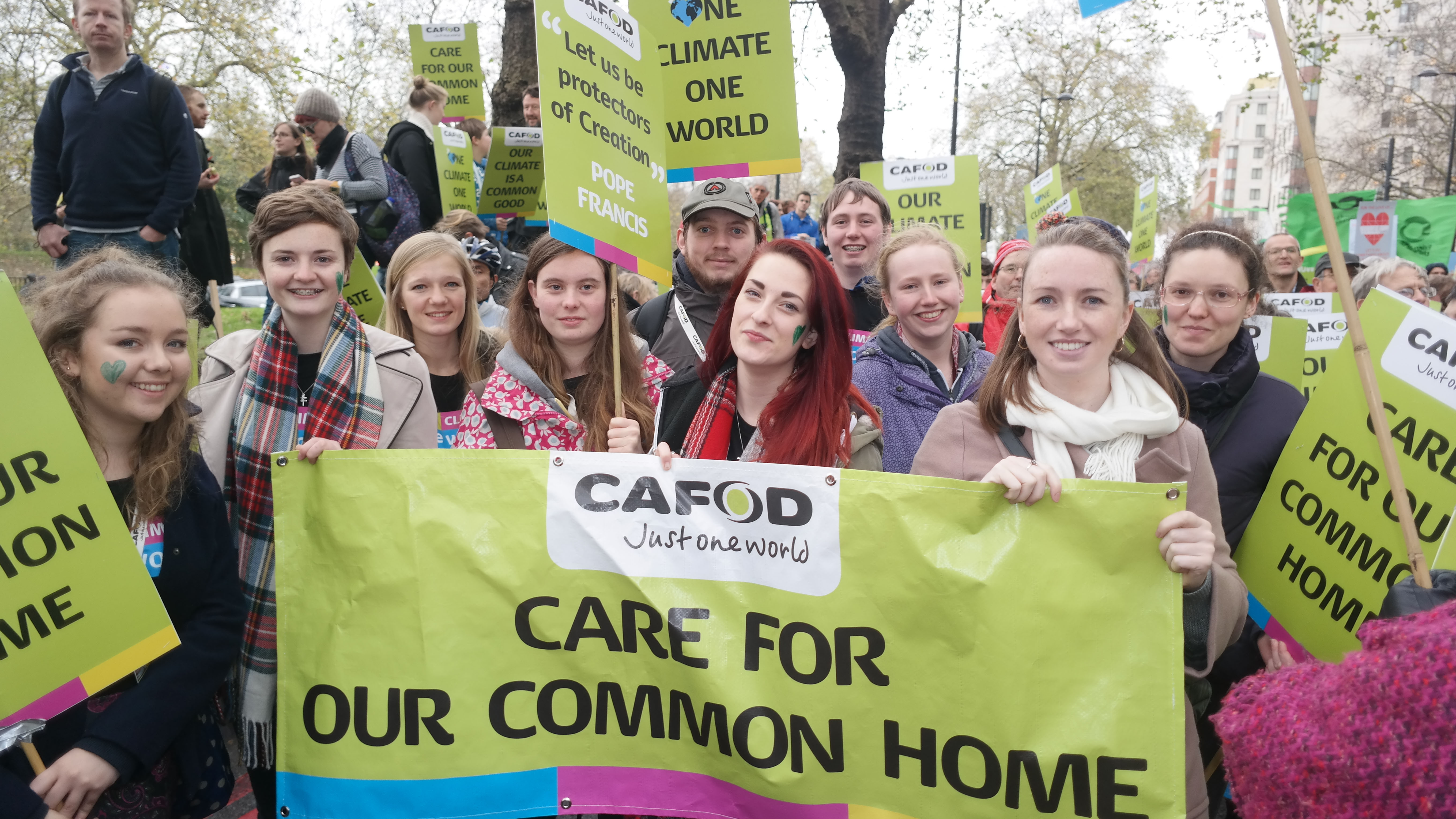 Get crafty and make, wear and share a green heart this Valentine's Day
When I was asked to go, I wasn't really sure what to expect. I had never been on any sort of march so I naively thought that there might be a few hundred people marching through London, interrupting people's busy lives. So I was very surprised to join over 50,000 people walking from Hyde Park to Whitehall!
When we first arrived at the meeting point for the entire march we made our way to the section which had people from different faith groups marching together, towards the front. CAFOD was one of many faith-based charities that were marching. There were more people there already than I could ever have imagined. Soon we all had a CAFOD placard and a few others and myself drew green hearts on our faces to represent CAFOD. The energy from the march was amazing, with cheering, music and people talking over speakers. Politicians from every major political party spoke before the march to show what their party would do to prevent climate change.
Find out more about climate change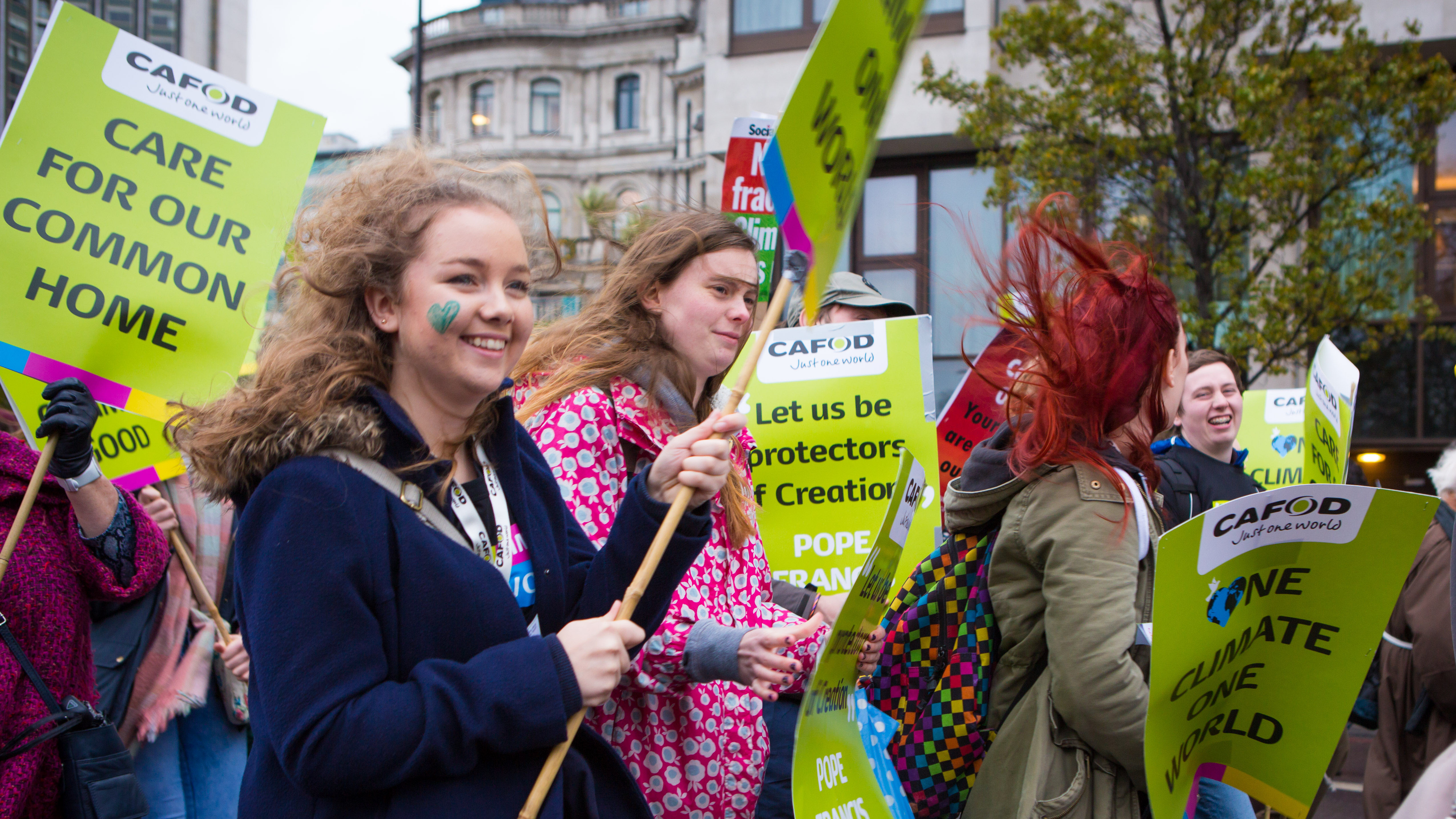 Throughout the march we saw people from different charities marching on behalf of different reasons (some were even dressed as polar bears or bumble bees!) but despite the many reasons for people being there, it felt amazing to be united with so many people, marching for one outcome – to stop climate change. I got to talk to many people from CAFOD and other charities over the course of the march and talk about my faith and the amazing things we can do to help raise awareness of climate change and how it's affecting communities across the world.
At the end of the day, we were all very tired from walking, but left the walk feeling very happy and fulfilled knowing that we had helped raise awareness to people that climate change is a problem and needs to be stopped.
Join our campaign, One Climate, One World to protect our common home.