June 16, 2017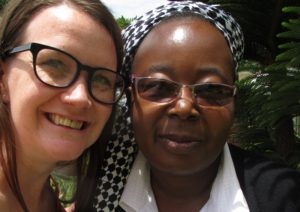 Hannah Mottram works in CAFOD's policy team. She reports from Zambia, where access to electricity can transform lives.
"The work that I do is not just work," says Sr Mathilde Mubanga, trained nurse and national health co-ordinator for the Zambian Bishops conference. "It is a service to the people of God, so I make sure that I do the very best that I can. I am not just there to give an injection, but to embrace patients as people, as fellow human beings."
Sr Mathilde has been in her current role for nine years: travelling across Zambia to train staff, inspect health facilities and liaise with the national department of health.
She knows first-hand about the many challenges faced by health services in developing countries. When we met in Zambia recently, we discussed one challenge which is sometimes overlooked: lack of access to electricity.
Sign our Power to be petition, calling for more support for local, renewable energy
Continue reading "Power to be: How lack of electricity affects everything – and what you can do about it"