Meet some of CAFOD's inspiring Candlelight families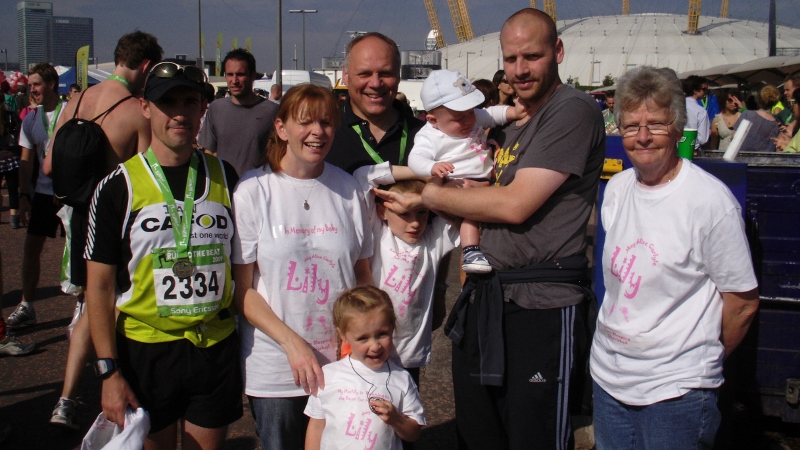 Susanna Webb, CAFOD Candlelight Funds Officer, talks about some of the special families who remember a loved one with a Candlelight Fund
I've worked in CAFOD's Legacy and Remembrance giving team for nearly 8 years and without a doubt the real privilege is hearing from so many families who are creating hope amidst their grief.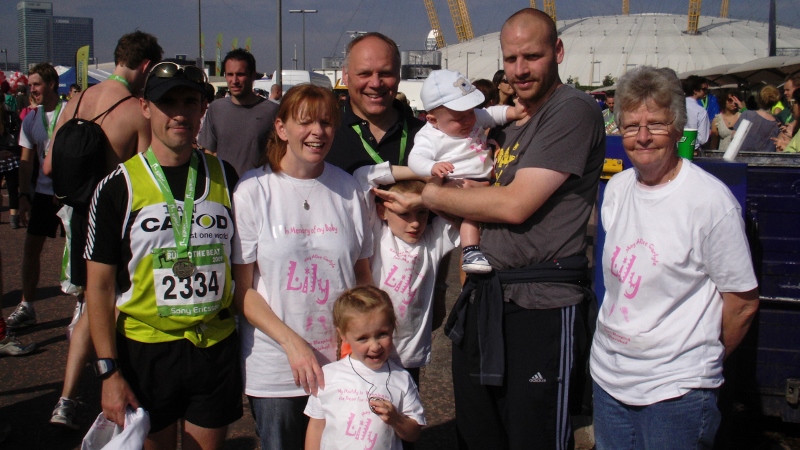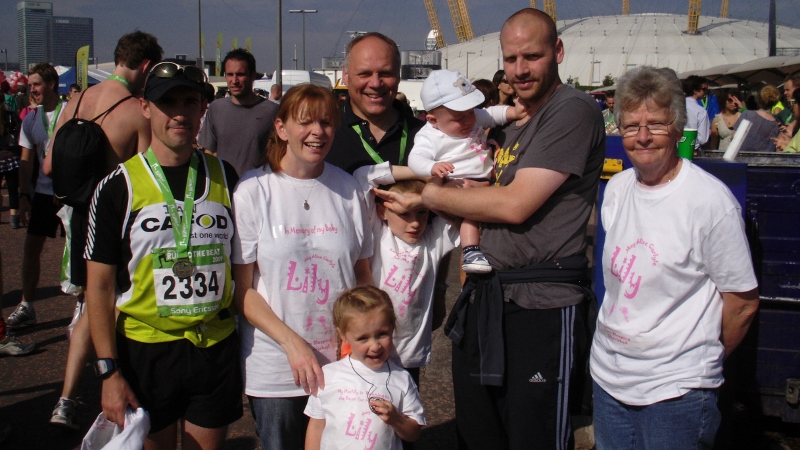 Candlelight Funds are a way of paying tribute to someone special while also raising money for men, women and children living in poverty around the world. Over the course of the last 10 years, more than 600 people and families have decided to remember their loved one with gifts to CAFOD's work.
Here you can read about how some of those families have paid tribute to their loved ones while also building a brighter future for our brothers and sisters around the world.
Find out more about CAFOD's Candlelight Funds
Teddy's quest
In 2009, Christine and Frank set up a Candlelight Fund in memory of their granddaughter Lily. Together with Katherine and Ian (Lily's parents) they felt that the fund would give other children the chance of life that Lily never had and enable their families to face a future full of hope and fulfilment.
The family have worked tirelessly in Lily's memory. They've run marathons, bought World Gifts, held garden parties and church sales and much more to raise valuable funds for children and communities living in poverty. Katherine shares, "Throughout this time, we've been overwhelmed by the generosity of our family and friends in donating to the fund".
Earlier this year, they celebrated the safe arrival of a little boy, Teddy. At his baptism, the family asked for donations instead of presents: "Teddy's quest to make the world a happier place!"
Katherine tells us, "Teddy is such a blessing to us. If we could help other families and their babies, this would be the greatest gift we could give to Teddy".
Together their family and friends raised a wonderful £680 for Lily's Candlelight Fund. Their gifts will help children and young people living in poverty around the world.
Watch Christine, Frank, Katherine and Ian talk about what their fund means to them
Find out more about CAFOD's Candlelight Funds
A birthday ice cream
David Westrap volunteered for CAFOD for many years. When he sadly passed away in 2011, his family decided to set up a Candlelight Fund to remember him. Over the years they've supported it with gifts for his birthday and on other special dates. As David was always partial to ice cream, they also remember him with ice creams!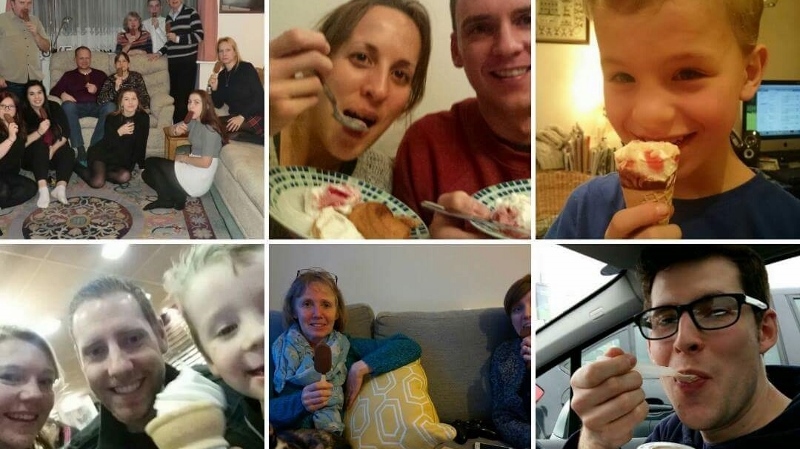 This January would have been his 70th birthday. It seemed fitting to see whether they could get 70 photos of their family and friends eating ice cream to remember him. In the end they got 84 pictures!
His daughter, Teresa, shared, "It was lots of fun and Mum really liked seeing all the photos. It was lovely bringing everyone together for the day despite all living far apart."
Find out more about CAFOD's Candlelight Funds
A tea party to remember
Jenny and Graham Allen set up a Candlelight Fund to remember their daughter, Stephanie. A keen conservationist and ardent campaigner for fair trade and justice, they felt that a Candlelight Fund was a fitting way to continue her passions.
"CAFOD's ethos of helping those less fortunate to help themselves and retain their dignity as well as the importance it places on caring for the environment resonated with Stephanie," Jenny and Graham shared.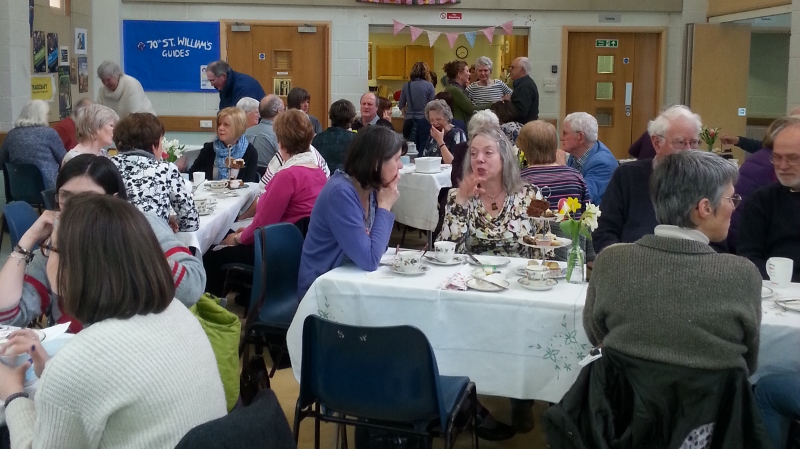 This year would have been Stephanie's 31st birthday and so they decided to hold an afternoon tea in her memory. "She would have loved it," Jenny and Graham recounted. "Her friends, our friends and many people from church came, raising an amazing £920 for her Candlelight Fund."
These are just a few of the many amazing families I've met in my time at CAFOD and to be honest I could have written about a lot more.
If you would like to remember someone special through a Candlelight Fund or would like to talk to someone about ways you can raise money at a celebration please contact Susanna on 020 7095 5348 or email candlelight@cafod.org.uk